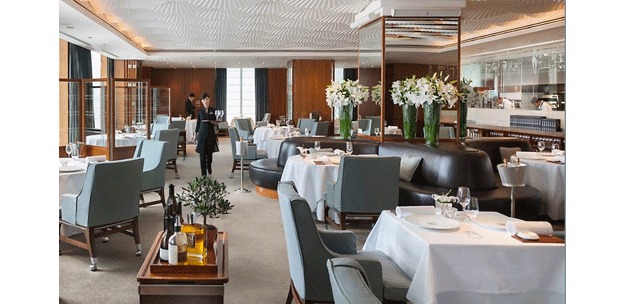 Word has it that this is where the best sole on the Island is to be found… Hong Kong Madame therefore felt the need for a special investigation. Unless a miracle happens, one shouldn't expect to get a table on the spot. So a few days later, there we were at last. It's chic, very chic! Possibly slightly OTT? We nearly felt like relaxing the atmosphere. We were treated like royalty and lead over to the best table. Wow! The armchairs were super comfy! We got to taste one, two then three amuse-bouches before moving on to the serious stuff. As a starter we opted for the langoustines which were incredibly tasty. We couldn't resist the foie gras. Ask for the one in the "terrine" as opposed to the one on the menu. And be ready for the show: a real forest on your plate! You have to see it to believe it! You'll be amazed by the foie gras shaped as mushrooms that reign over the fresh green mousse. We'll let you discover the rest for yourself; we don't want to spoil the surprise! Then at last, the reason for our visit: the dover sole. And indeed, it was marvelous. Delicate, refined and cooked to perfection. A real treat. After all of that culinary joy, it was impossible think about a dessert. We know, it's very unlike us! Later on, one of the restaurant's regulars revealed the trick: order one sole for two! Then you'll have some space for cheese and a chocolate soufflé for example. Having said all of this, you should be warned that unless you don't count your pennies, or are in the mood for a lot of largesse, this restaurant should only be reserved for special occasions. Yes, you've guessed right, it's not really cheap as chips!
Mandarin Grill
Mandarin Oriental
5 Connaught Road, Central, HK
(852) 2825 4004
Open Mondays to Fridays from 12pm to 2.30pm and from 6.30pm to 10.30pm. On Sundays and public holidays from 6.30pm to 9.30pm.
$$$$

www.mandarinoriental.com/hongkong/fine-dining/mandarin-grill-and-bar/