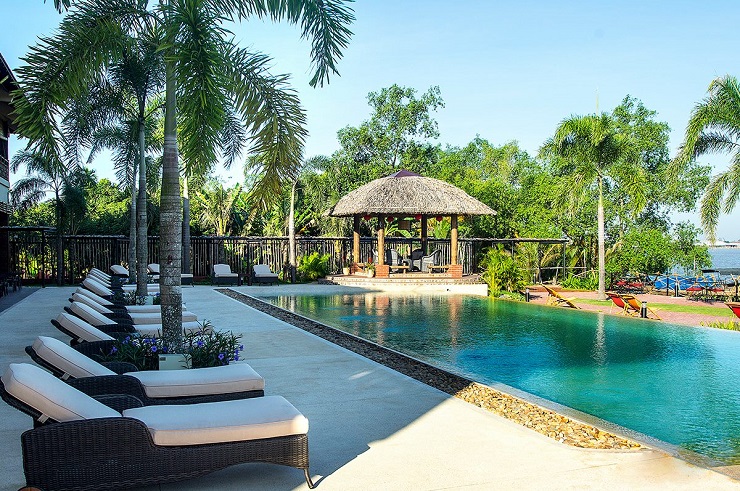 Partner news
The Hong Kong winter is set to last for a few more weeks/months (a quite warm winter yes but still) and we are already dreaming of our next escape in the sun. Aren't you? In January, a great sunny getaway idea is Vietnam. Think no rain, dry air and warm temperatures … well, that's it, let's hop on a plane. But let's visit somewhere less touristy than Hanoi, Hoi An, Ninh Binh or the Halong Ba. What do you say?
We are taking you on a little trip along the Mekong straight to Unicorn Island, one of the four islands of the Mekong Delta (all of them four being named after sacred animals in Buddhism: Unicorn island, Turtle island, Dragon island, Phoenix island). Less famous than its sister Dragon island, the Unicorn one is a paradise of lush greenery and the perfect place where to unwind and enjoy a relaxing break. Nestled in this green paradise is a boutique hotel built in 2015:
The Island Lodge
.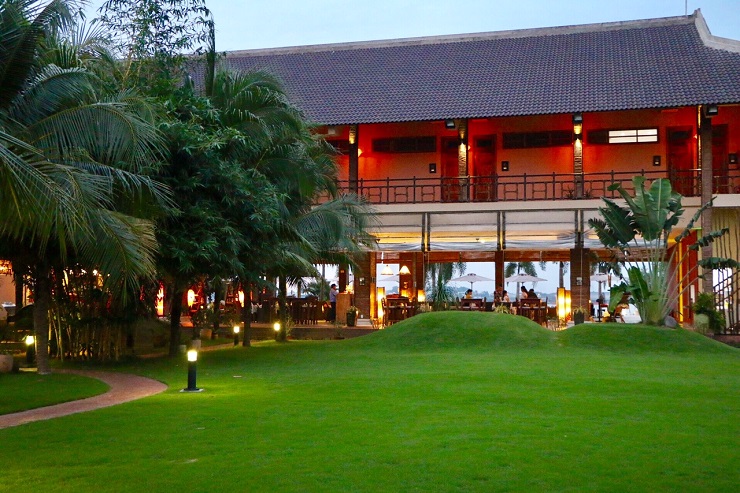 Follow-me, let's have a sundowner drink at tropical bar Le 10°19'44'' and I am going to tell you the story of the place.

The Island Lodge is a family story before anything else. Michel's (founder of the hotel) grand-parents Marthe and Edouard have lived in Vietnam for 25 years and his father was also born and raised in the country before relocating to France when he was 15. More than a hotel, The Island Lodge is a family house.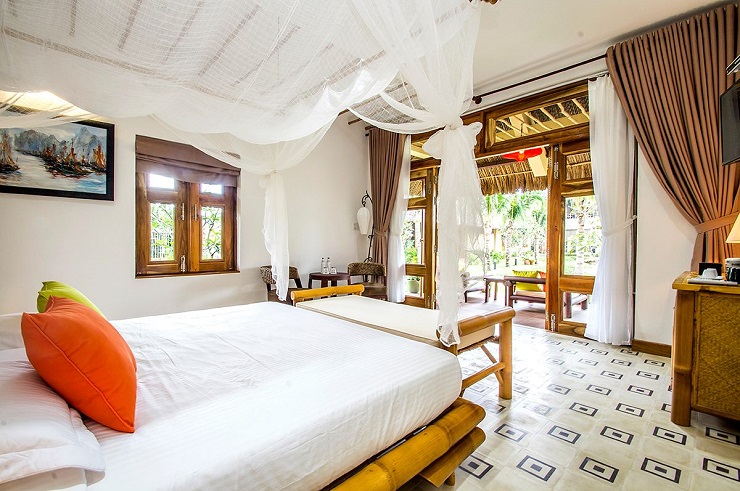 A house with a total of 12 rooms, guarantying peace and personalized service. 8 of the rooms are located on first floor, overlooking the river, while the 4 remaining ones are situated in two cute villas surrounding a beautiful infinity pool.
Many details in the house – ranging from the name of the spa, La Cochinchine (a former French colony in Vietnam), to the in-house brasserie named "le Comptoir de Marthe et Edouard" - are here to remind you that Michel's family history and History have crossed paths many times and that France and Vietnam will be forever linked together.
Last but not least, The Island Lodge is a place that is striving to be more respectful of the environment and have a positive social impact. Explore the Mekong delta, by boat or on a bicycle, and get to learn more about coconut farming, cocoa farming or fish farming which are the main financial resources of the delta area.
Definitely a charming place,
The Island Lodge
390 ấp thới bình, Thới Sơn, Châu Thành, Tiền Giang, Vietnam