September 2019 edit: The Flying Elk is now closed

by Aude Camus

I just realized few days ago that, same time 6 years ago I was preparing for my first experience of living abroad. Were? Gosh, somewhere way up north compare to Hong Kong: Sweden. I loved being a student in Sweden, had a great time there but, have to be honest, Hong Kong is a way more fitted place for me. Tough, there are a few things really specific to Nordic cultures which I discovered while living there and do sometimes miss now that I am in Asia. For example, the subtil art of enjoying a cosy moment of comfortable conviviality away from the hustle and bustle, also known over there as Hygge. So, imagine how pleasantly surprised I was the other day when discovering a very Hygge friendly place right in the middle of busy Central. Can I take you with me for a night out in a Nordic Cabin?

A cosy moment starts with a cosy atmosphere and the contemporary yet warm interior at The Flying Elk definitely is welcoming.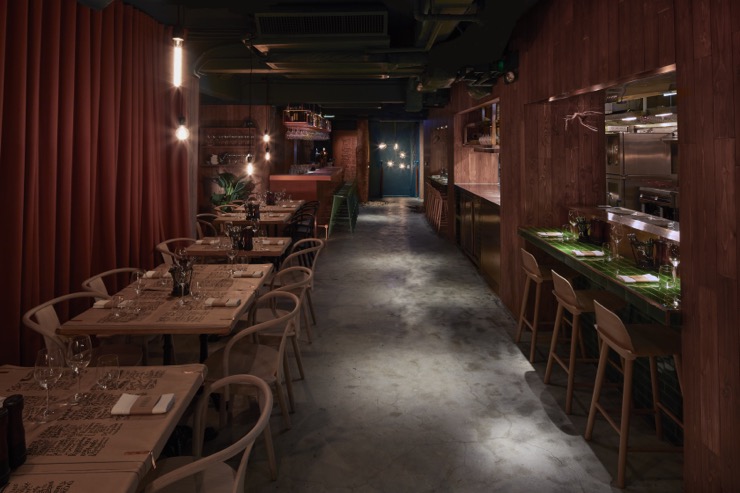 You must know it by now, I'm a total sucker for restaurants which come with an open kitchen and the open kitchen literally is the center-piece at The Flying Elk. No matter where you seat in the room, you'll easily be able to spy on the kitchen team. Except if you have booked a table on the nice little terrace overlooking the Fringe Club, but the view over the streets of Central isn't too bad either and this terrace is quite charming.

It then takes genuine food for someone to enjoy a proper cosy yummy moment and I was looking forward giving a go a Michelin start awarded Swedish chef Björn Frantzén's food.The menu is short, straight to the pointand quite mouth-watering. Let's share some starters: Lobster roll (HKD 90), Tartar of Halibut (HKD 175) and Chicken Croquettes (HKD 125).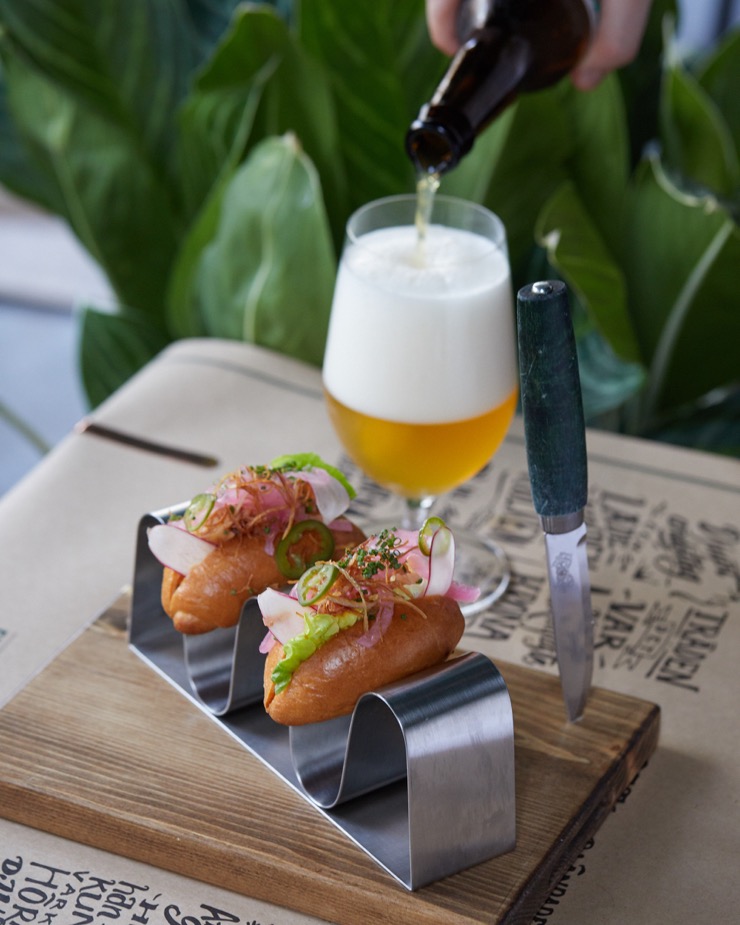 That yummy little Lobster Roll did trigger some nice memories of me hanging out at the fish market in Goteborg (Sweden), indulging on super fresh yummy fishy snacks. But my fav of the three starters was the Tartar of Halibut with oyster and lemon mayonnaise, caviar from Finland, confit of yellow peppers with dill, oysters leaves and pickled cucumber. A dish which is both super fresh yet very comforting at the same time. And I just love dill so much! Another remaining of my semester abroad far in the North. As for the mains, I have spotted something really intriguing, the Pulled Chicken (HKD 195).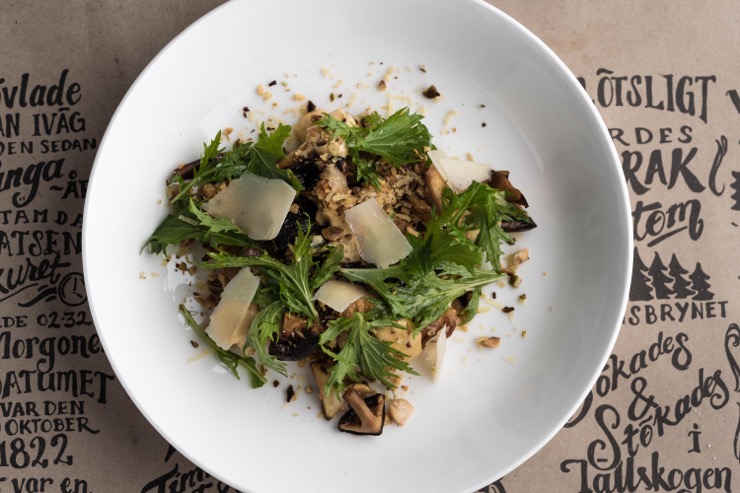 The name and description – pulled chicken with shiitake mushrooms Västerbotten cheese granola,almond, onions,"umami dressing" & mizuna leaves salad– were both intriguing and appealing, the taste is even better. This dish is maybe one of the most comforting things I've had over the past few months. It brought me feelings of coziness and contentment making it a perfect Hygge dish!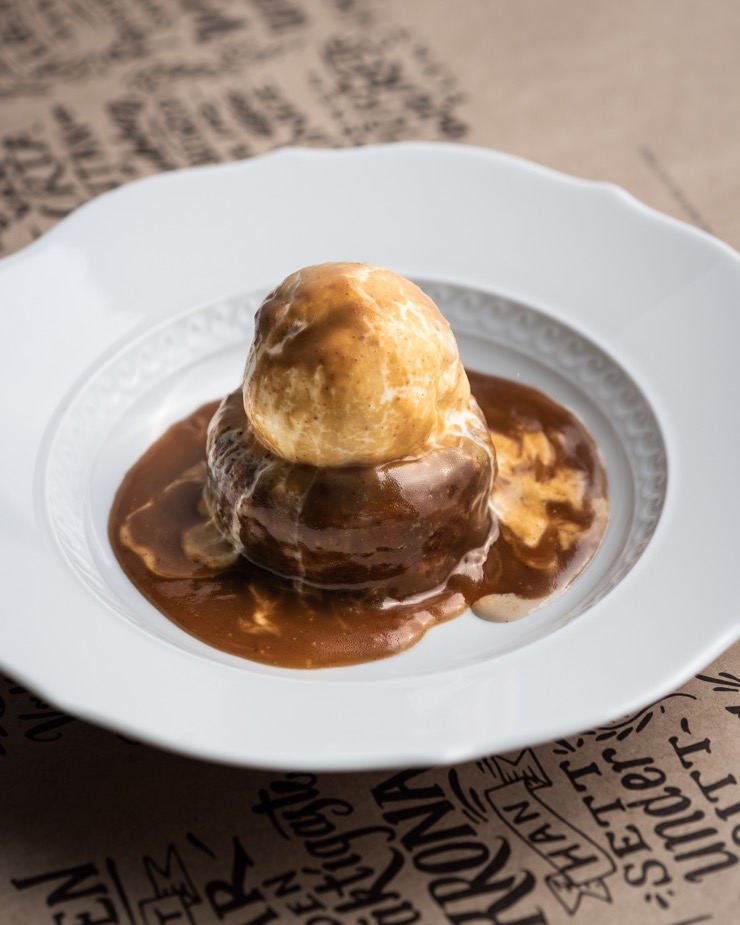 And yes of course I did save a bit of appetite for desserts:
Sticky Toffee Pudding
(
HKD 90
), a super pornfood treat served with beurre noisette and ginger butterscotch sauce, and a fresh and surprising
Blood Orange Sorbet
(
HKD 65
).
Now, I'm only wondering why it took me so long to visit the coziest restaurant in town!
The Flying Elk
2/F, Wyndham Mansion, 32 Wyndham Street – Central
This write-up is based on a complimentary dinner for two hosted by The Flying Elk (no monetary compensation).