by Aude Camus

The end of the year festivities are upon us and, God, I have to say the past few months have felt like a long, never ending, run. I'm exhausted, my body is exhausted and it sometimes feel like even my brain isn't functioning quite properly. In a nutshell, I needed a break. But not the kind of breaks I usually book and which mainly consist of me sleeping in the sun, by the pool or on a beach, and indulging on way too much food (which I absolutely love, don't get me wrong). Because let's face it: holding-up your breathe while making your best to cope with life and work while counting the days to your next break, then going on the said break and just doing nothing before being back to your busy life and again counting the days till the next break isn't really a sustainable way of living. No, this time I needed something more transformative. A break that would not only bring me peace and quiet but would embark me on a healing journey. I needed to restore the balance and health of my body. So here I was, on a car driving south of Manila, excited to check-in at the "Best Medical Wellness Resort in the World".

Imagine a lush green paradise offering natural and holistic medically-supervised health optimization programs conducted by internationally trained medical doctors, spa therapists, nutritionists, living food experts, fitness coaches …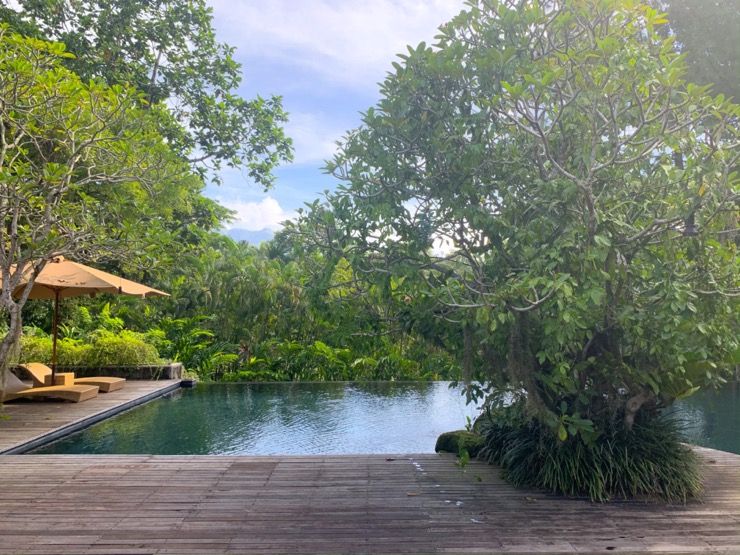 Photo @Aude Camus
Welcome to
The Farm
, an award-winning resort which offers way more than just a holiday.
As I am lead to my Narra Pool Villa, I am enjoying a sneak peek of this 48-hectare lush green paradise boasting stunning view of the majestic mountain and fresh air and I can already feel some of the negatives energies that burden my mind going away. Once in my villa, surrounded by nature and enjoying the relaxing sounds of birds chirping and water lapping in my private pool, I am taking a bit of time to seat back, relax and try and understand what are the next few days of my
Detox Cleanse
going to look like.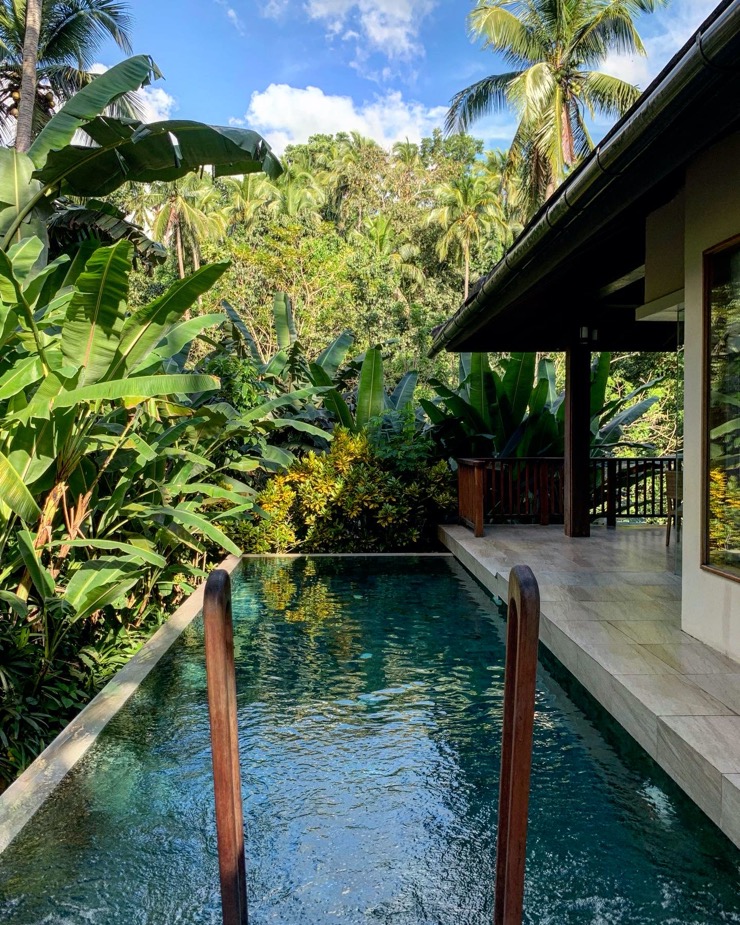 Photo @Aude Camus
A journey at The Farm is always guided by Five Pillars:
Diagnose
:
One size does not fill all and every program at The Farm is tailor-made. In order to do so, the retreat always begins with a medical consultation. So here I am, heading to the
Holistic Sanctuary
where I am meeting a doctor to discuss about the life's stressors creating disharmony and blockage in my body and soul. The approach is truly integrative, dealing with both your mental health. I was, for example, lucky to experience a very enlightening
60-min Harmonizing Flow: Psycho emotional cleaning
session aiming at identifying mental blockage creating negative energies and burdening my mind but also had my blood chemistry tested, my blood sugar monitored and my digestive stool analyzed.
Cleanse
:
The whole point of me staying at The Farm was for me to get rid away of any unwanted toxins.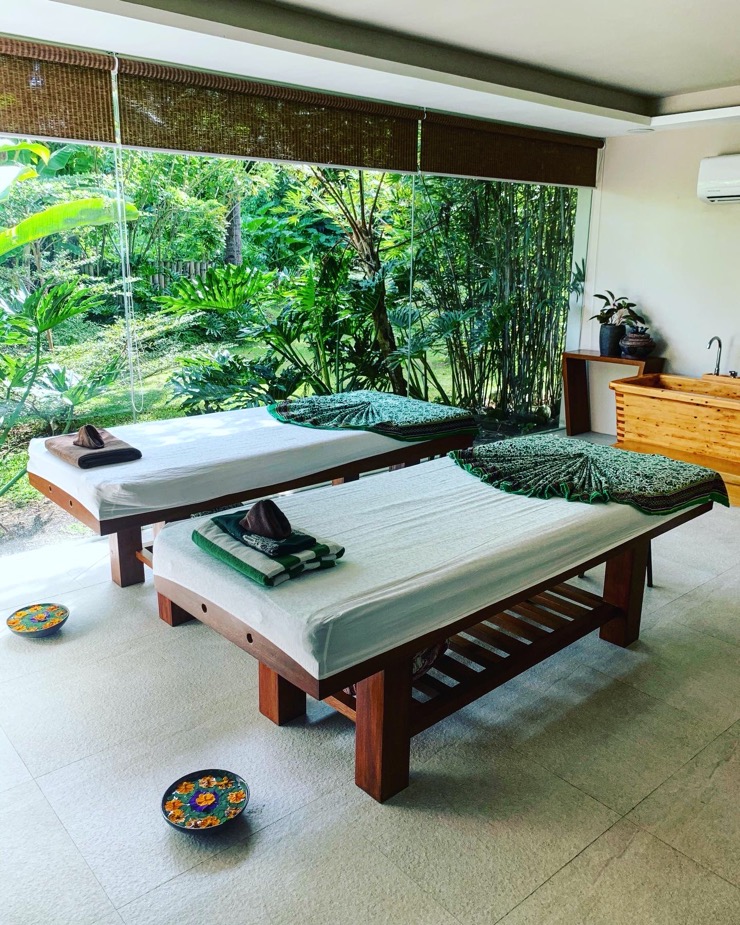 Photo @Aude Camus
A cleanse which is both physical, through for example organ cleansing (colon, kidneys, liver, lungs) or treatments at the
Healing Sanctuary Spa
but also mental, in order to help you create quality space for those new life goals you are setting-up for yourself.
Nourish
: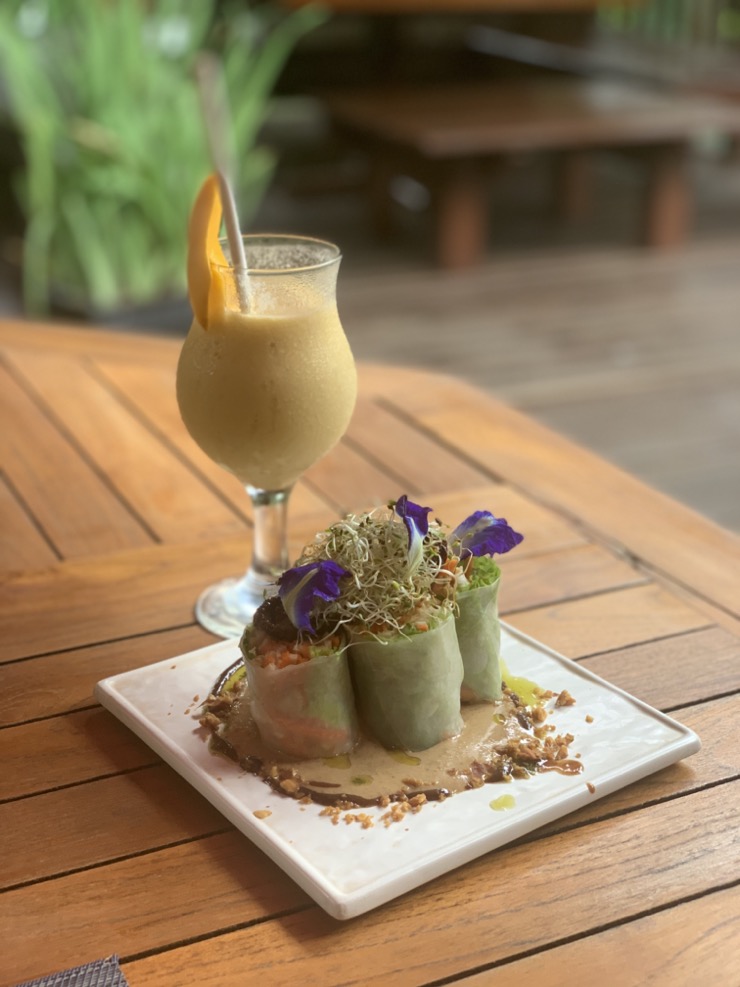 Photo @Aude Camus
Detox Cleanse doesn't really scream yummy to me. But The Farm as received many international awards recognizing its innovative whole-food plant-based farm-to-table cuisine. I am not vegan but never, during the three days of my cleanse, did I feel like I was missing something or like I was bored with what I was served. And you know me, I can be fussy about food. I just trusted the team to nourish my body with what was right for it and felt perfectly energized and happy with the daily 3-courses menus I was presented with.

Repair:

Bodies that are rightfully nourished are now equipped to undergo repair and regeneration; to support this, The Farm offers: scar tissue release therapy, physiotherapy, lymphatic drainage, acupuncture, therapeutic baths and soaks, thermal therapy, ozone therapy, and PURE Health Aids that help improve blood circulation, muscle enhancement and fat burners.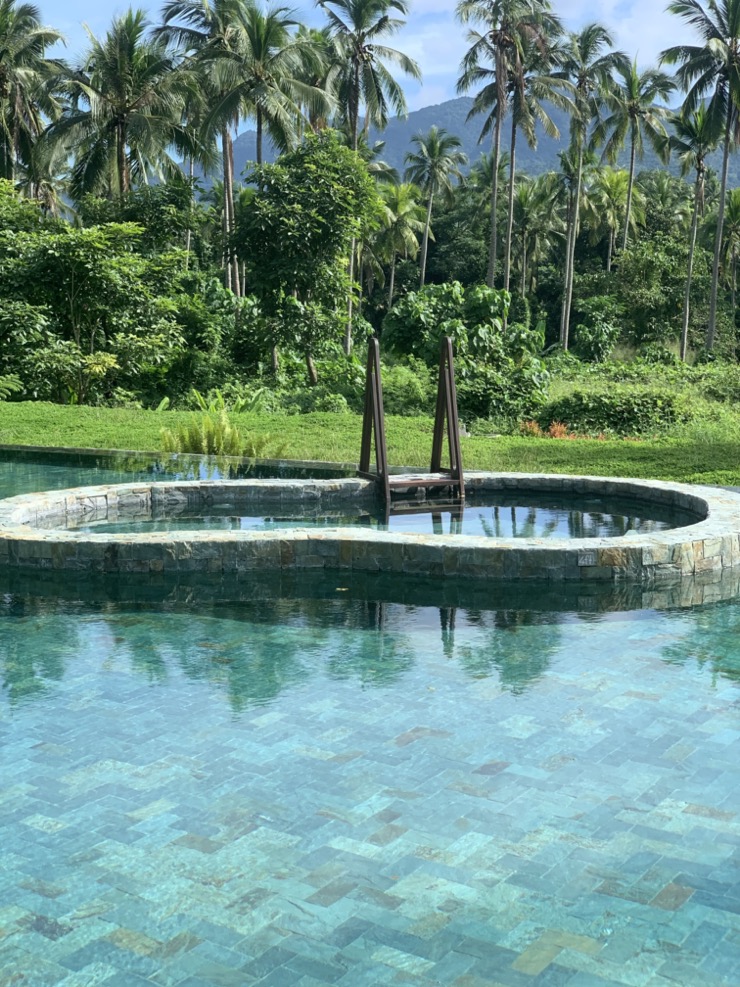 Photo @Aude Camus
Sustain:

What would be the point of going on such a retreat if you can't maintain any of its benefits after leaving the property? The Farm is all about sustainability and you are encouraged to join healthy lifestyle discussion and nutritional consultations but also guided meditation and yoga classes to help you maintain the benefits of it once back to your high-paced life.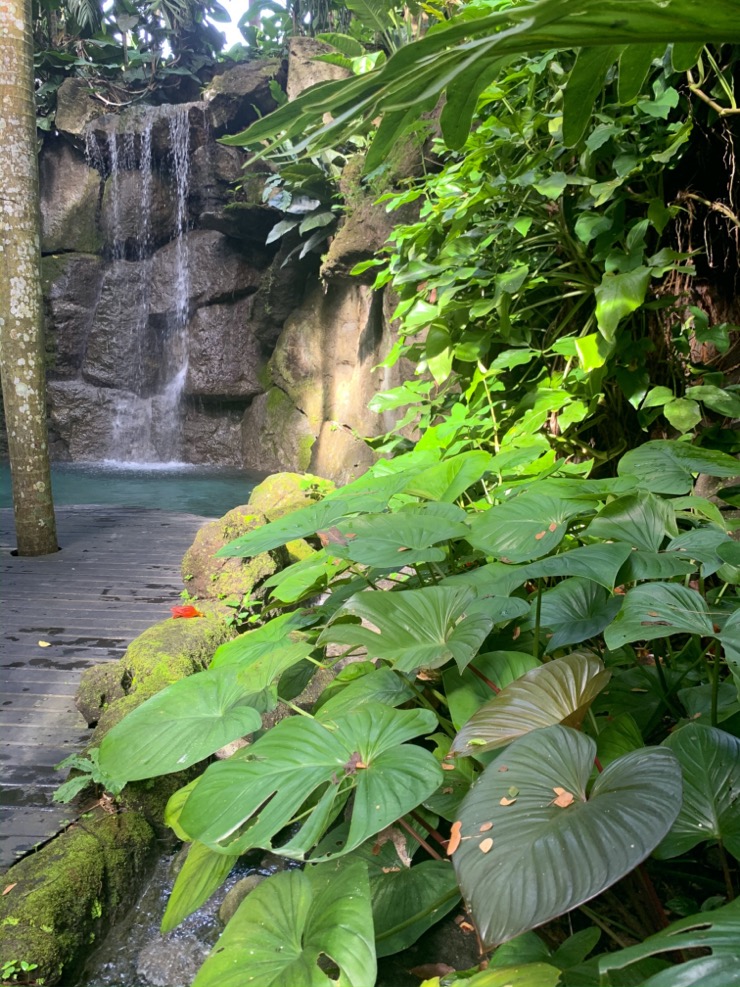 Photo @Aude Camus
Those 3 days, wandering the peaceful hectares of the property and swimming in one of its three swimming pools (but also my own private pool inside my villa) in between holistic and healing treatments were everything I was hoping for: peaceful and quiet but enlightening and life-changing.
The Farm at San Benito
119 Barangay Tipakan 4217 Lipa City, Batangas Philippines (1h30min drive South of Manila)
This write-up is based on a complementary 3 days-2 nights retreat hosted by The Farm in a Narra Pool Villa. No money has been paid by The Farm for this write-up.