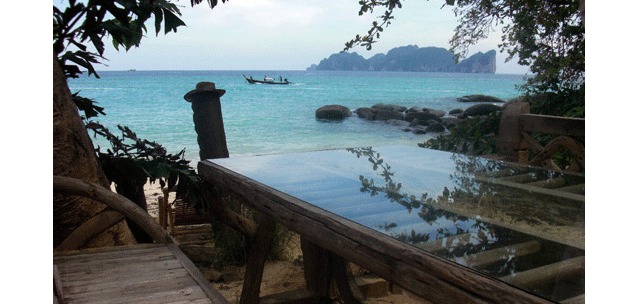 Ready for a girl friends trip? Let's go!
Book five days in your agenda, grab your bikini and sunscreen creams, kiss your beloved honey and go with your girlfriends to relax, party, enjoy in fact!
Come on, there is nothing wrong to do so, and it is good for your morale.
Leave your luggage to Phuket at our favorite Hotel the Banyan Tree Hotel, closed from the airport, cause the less you do the best it is! Two days to laze, to sunbathe our tired bodies. Sip your favourite cocktails on the beach at sunset, then savour Thai specialties for dinner.
We advise you to rent scooters and stride the island from up and down and left to right, to stop on beaches that makes the eyes at you and let yourself go as the wind unfolds.
The next day, change port! You can say that again. Go to the pier to go to the Koh Phi Phi island.
About 1h30 of boat, just the time to enjoy a little nap under the sun. It's now time to go shopping and stroll in the city, get a massage oceanfront and for the evening, dance on the beach.
We advise the Vicking Palace Hotel or the Mama-Beach Hotel.
Back to Hong Kong with lots of memories in your head!
Going there: nonstop flight with Thai Airways, Air Asia, and Cathay Pacific (approximately 3h30)
Koh Phi Phi Hotel : www.phiphithebeach.com & www.mama-beach.com