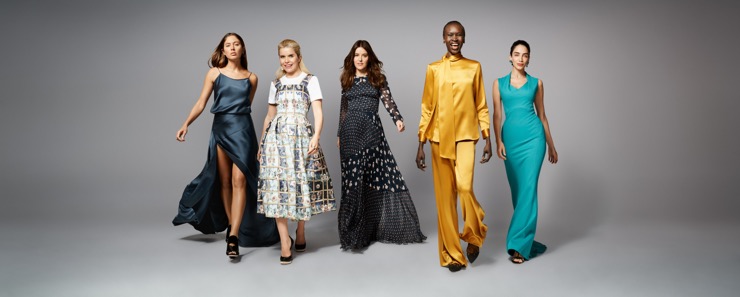 by Aude Camus
Calling all the fashionistas out there,
THE OUTNET
(my go-to destination for previous-season designer clothes and accessories at great prices) is turning 10. Of course, they had to celebrate the fashion way! Available
online
is an exclusive bespoke collection of almost 100 pieces (available in different sizes and in more than 1 copy) from 35 iconic brands. Highly desirable!
Also sharing w/ you 10 little facts (for 10 years) which you probably didn't know about THE OUTNET:
1. THE OUTNET stocks an unparalleled selection of previous-season designer fashion from over 350 brands at up to 75% discount.
2. When THE OUTNET launched in 2009, 90% of their stock came from sister site NET-A-PORTER. Now, 90% of stock is sourced directly from the brands.
3. One of the top 5 selling brands on website is Iris & Ink which is actually THE OUTNET's private label launched in 2012
4. THE OUTNET has saved customers over £500 million since launch
5. By the time you apply your mascara, 7 orders are placed on THE OUTNET, with nearly one product sold every second!
6. If THE OUTNET lines up all the pairs of shoes sold in a year, they could cover half of the Chinese Wall, all of Central Parks perimeter or even go over Mount Everest's peak!
7. THE OUTNET's London client database could fill up Wembley stadium, without an empty seat in the house.
8. If THE OUTNET piled up all the bags sold in the US in one year, they would surpass the height of the Empire State building.
9. If THE OUTNET takes all dresses sold in each country, they could dress all the attendees at the "Queen live in Hyde Park" concert in 1976 and two times the attendees of "Teatro alla Scala" in Milan.
10. In 2018, THE OUTNET acquired over 220K new customers, three times the audience of the Live Aid concert in Wembley back in 1985.