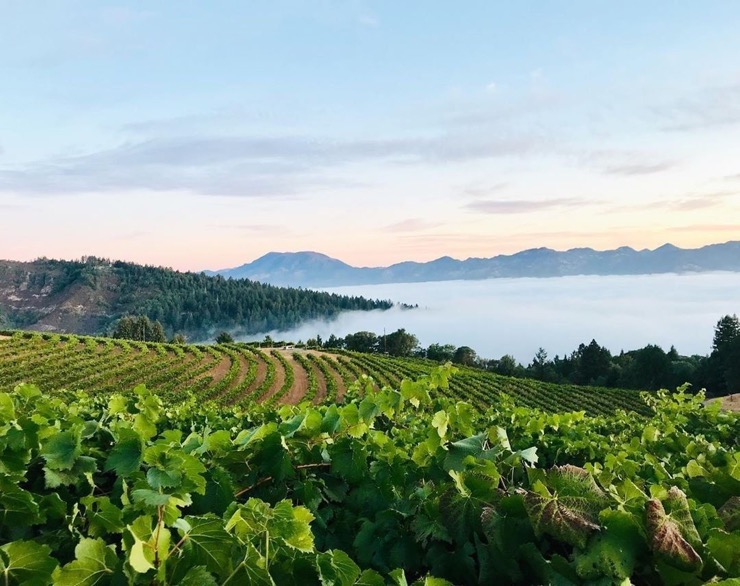 by Aude Camus
Happy 4
th
of July! Because yes, us French, aren't the only ones to celebrate our National Day in July, the US also do. Wanna know something else we do, and the US also do? Wine! Did you know California was the world's 4
th
leading wine producer after France, Italy and Spain?
I can already hear the wine purists and so-called wine experts (not to mention a few very chauvinistic French people) out there take offence: "how dare you, being French yourself and a foodie, compare French and American wines?". Well, I'm not comparing anything, I'm just saying that it is always nice to broaden your horizons. The popularity of new world wines have been increasing over the past few years and with more than 100 varieties of grape across the state of California, you'll be surprised to find there's very likely a California Wine you love!
Launched by the California Wine Institute, the second
California Wine Month
is taking place in Hong Kong this July, giving you the opportunity to discover the diversity of wines from the Golden State at more than 40 retailers and restaurants and bars across town.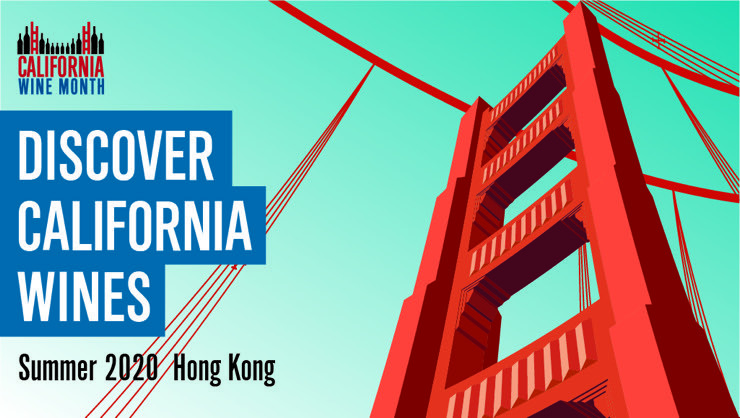 Still reluctant to leave this bottle of wine from a well-known French chateau and try a wine from California instead? We sat down at Pondi, one of the participating restaurants, to hear more about California Wine from co-owner, and wine enthusiast, Camille Lisette Glass while enjoying a glass of Buehler Chardonnay (Russian River Valley) and a glass Foppiano Zinfandel (Sonoma County, California) paired with the restaurant's French/Indian inspired dishes.

California Wines are still not very well known in Hong Kong. As a wine enthusiast, what would you say makes those wines special and therefore worth giving a go?
I think that there is an unfortunate stigma around Cali wines. Living outside of the US, so many of us have only had access to the "not so great" mass produced commercial wines that have sadly tainted our perception of American wines. California is one of the most beautiful agricultural states in the world. Viticulture is engrained in its heritage. The wine that it produces is on a giant spectrum and it's wildly exciting to sip your way through it.

Pondi, your restaurant offering the first true crossover between classic French cooking and nostalgic Indian dishes, is joining the campaign to promote California Wine in Hong Kong. How can those wines compliment such a vibrant and flavourful cuisine?
Everything about Pondi is experimental. As far as we know, we're the first restaurant to take a stab at blending these culinary worlds together. For a long while I though that I should try to pair only French wines to the list - trying to create some kind of coherent story line. What I've realised is that California wines are diverse enough in profile to compliment just about any cuisine!

During the promotion, you will be serving two Cali wines at Pondi: the Buehler Russian River Chardonnay and the Foppiano Zinfandel. Why have you chosen those two wines?
The Buehler Chardonnay, with its creamy notes of lemon curd, has this richness to it that I'm completely obsessed with. There's something so magical about the feeling you get when wine turns to cream in your mouth. Taran's (editor's note: Taran Chadha, executive chef and co-founder of the restaurant) food is just screaming for this kind of pairing.
I've always loved a good California Zinfandel. When done right, it's a match made in heaven to light spices and deep flavours found in South East indian dishes with notes of maraschino cherries and dried oregano.

What would be your personal fav California wine?
Senses, Sonoma Coast Pinot Noir 2013. It is just jaw dropping.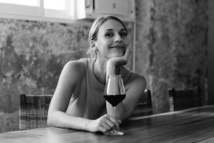 About Camille Lisette Glass
Camille Lisette Glass kicked off her training at Ferrandi culinary school in Paris, followed by an intensive apprenticeship at Youpi et Voilà under renowned chef Patrice Gelbart. After experimenting with her own speakeasy-style private kitchens in both Paris and Hong Kong, Miss Lisette Glass pursued a long-standing interest in natural wines and high-quality produce, building her expertise through roles at La Cabane and Locofama Group, founding the latter's natural wines store 'Fresh Orgasmic Bottles', before deciding to launch her own independent ventures; Brut! And Pondi.