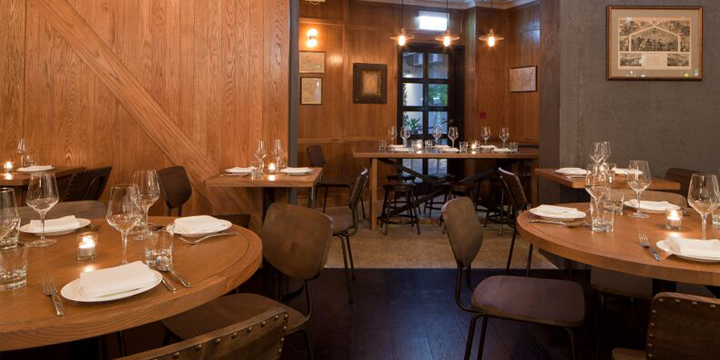 By Delphine
A deer head mounted on a wall at the restaurant's entrance, a horse's saddle just next to it, rustic wooden tables and the glorious smell of BBQ, taking all at once to the heart of Texas. At Stone Nullah Tavern, the weekends are 100% American with the latest addition of an American-style BBQ.
And if you have the mind to lose weight, keep walking by. But if you love a good hearty meal in a convivial environment, with healthy and hearty dishes, come to 69 Stone Nullah Lane.
To begin with, start with a plate of 100% organic seafood: Ceviche, prawns, oysters, and crabs. It's fresh and delicious. Have a break before venturing off to attack the Nachos bar's buffet, which offers quite a spread of pickles, red beans, salsa, nachos, guacamole, tomatoes, grilled corn... everything required for an authentic nachos feast. Don't go overboard though, because afterwards you have a delectable spread of American delights to choose from: Burgers, hot dogs, macaroni & cheese, BBQ ribs...It's an all-you-can eat set and everything is organic. Personally, having seen the size of the portions (Aka American size) one single dish will do.
We are saving the Free Flow Margaritas for another time, definitely for a night out since the bar is open until 1am.
Stone Nullah Tavern
G/F, 69 Stone Nullah Lane, Wanchai
Website
Tel: +852 3182 0128
Breakfast (Mon-Fri): noon-3pm
Dinner (Mon-Sat): 6pm-10.30pm
Weekend (Sat-Sun) Brunch: noon-4pm
Bar (Mon-Sun): noon-1am
Bill for 2
:
Chicken Wings: 98HK$
Nachos: 118HK$
Classic Burger: 148HK$
Wild salmon: 288HK$
BBQ Brunch All-you-can eat: 298HK$
+ Free Flow Margaritas: 98HK$