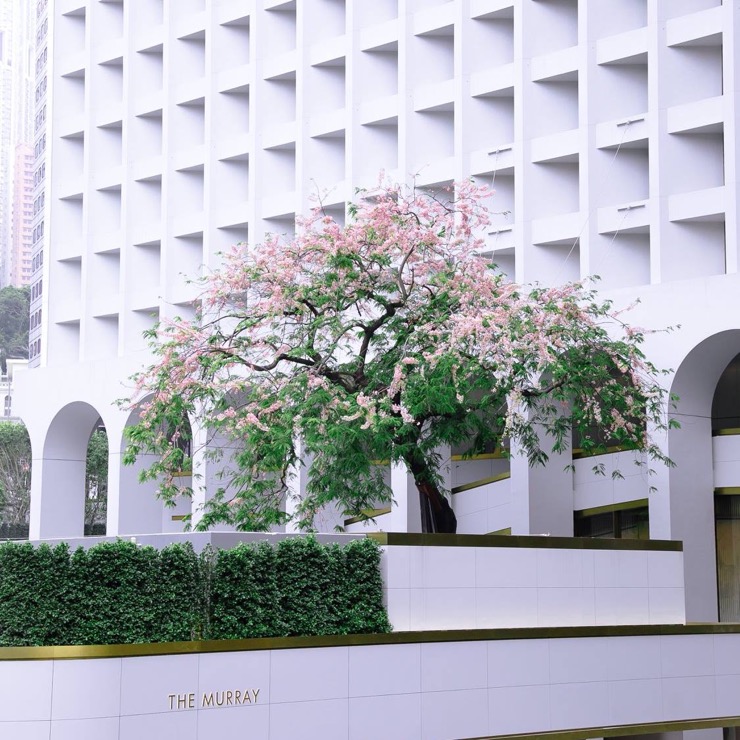 by Aude
For the fourth addresses of our staycation series, I am taking you somewhere that I would easily call the best urban sanctuary in the 852:
The Murray
.
Haven't heard about this hotel? How come?
The opening, early 2018, of this luxury landmark has made quite a buzz in town and I wanted to see, with my own eyes, if this glamourous place was worth the fuzz. I ain't gonna play it mysterious: 100% worth it! But let me take you with me on a 24h stay there and show you why The Murray is probably the best hotel in town for savvy business travellers, leaders in style and global entrepreneurs.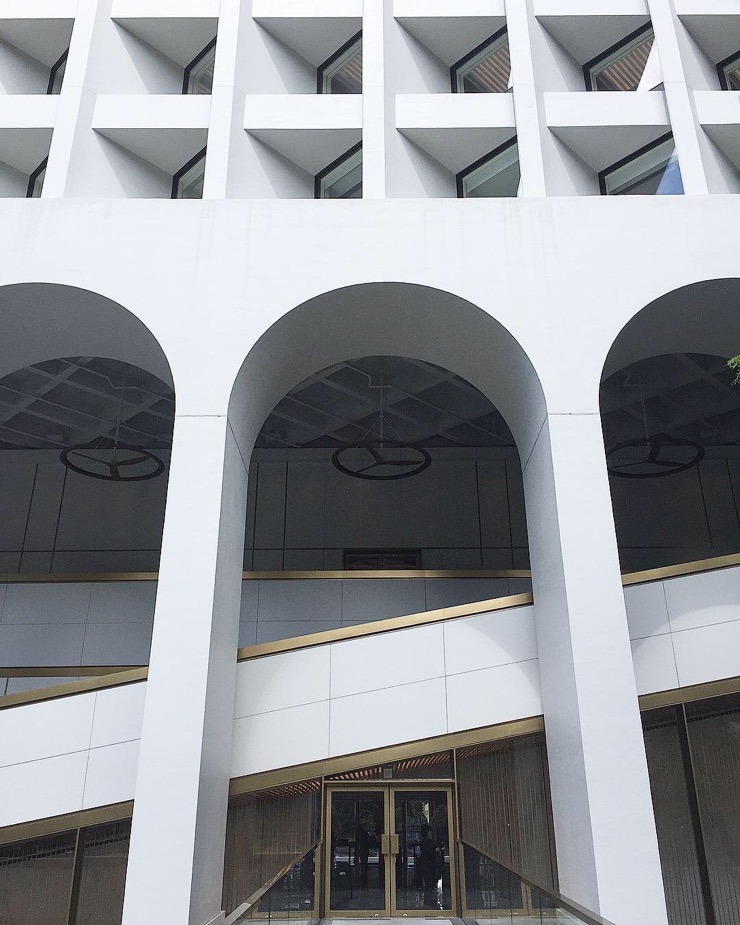 First of all, the location is perfect. A short 10 min walk from Central, located along Cotton Tree Drive in the heart of Hong Kong and just across the road from Hong Kong Park and the Botanical Gardens. Am also quite loving the history of this building which was built in 1969 and served as government building for many years. Did you know that, when revamping it to change it into a hotel, they even asked the original architect to be a consultant on the project, making sure to re-design the place without erasing its past? How clever?
Perfection starts from the reception desk where you are warmly welcomed. But hurry up guys, let's get into this elevator (loving the elevators' sofas by the way) as I cannot wait to discover my
Grand Deluxe Room
.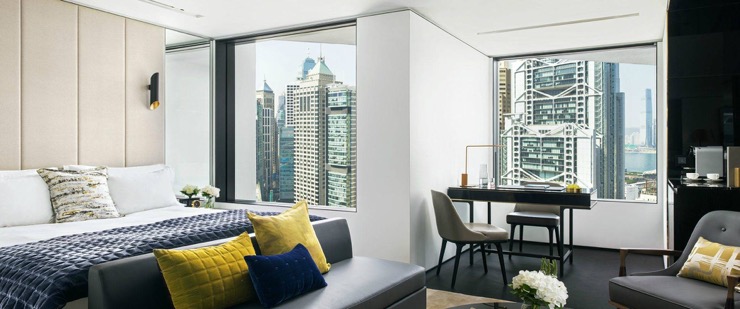 538 square feet of natural light and design details.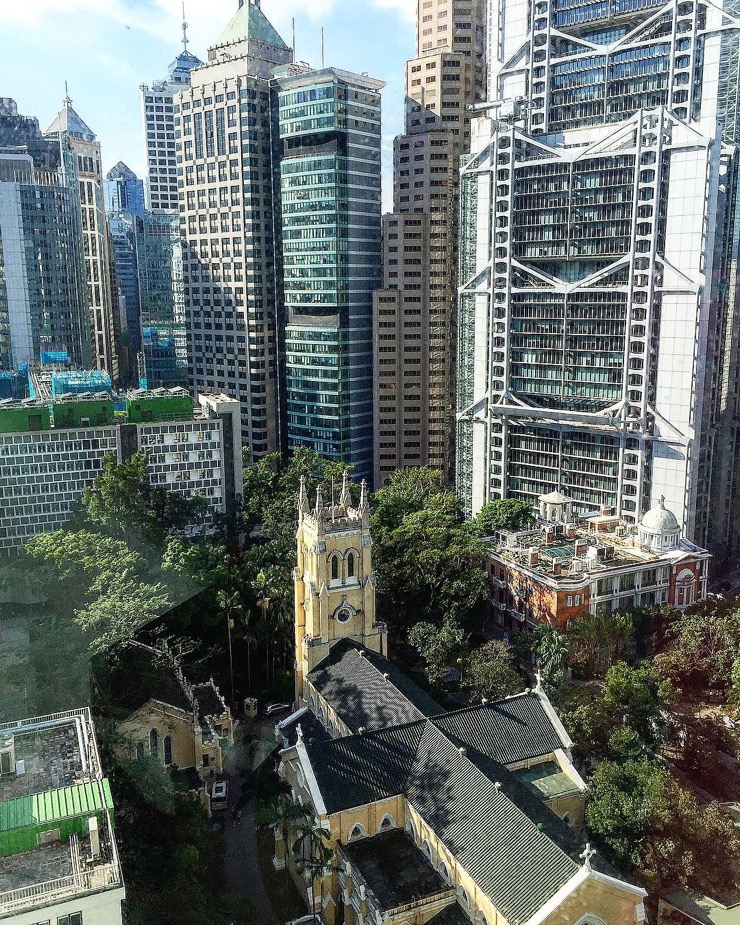 A beautiful view over St John's Cathedral, a king bed which look so comfy that I would totally jump in right away if it wasn't 2 pm and a bath tube that makes me wanna put the "Do Not Disturb" sign on and spend the afternoon in a bubble bath.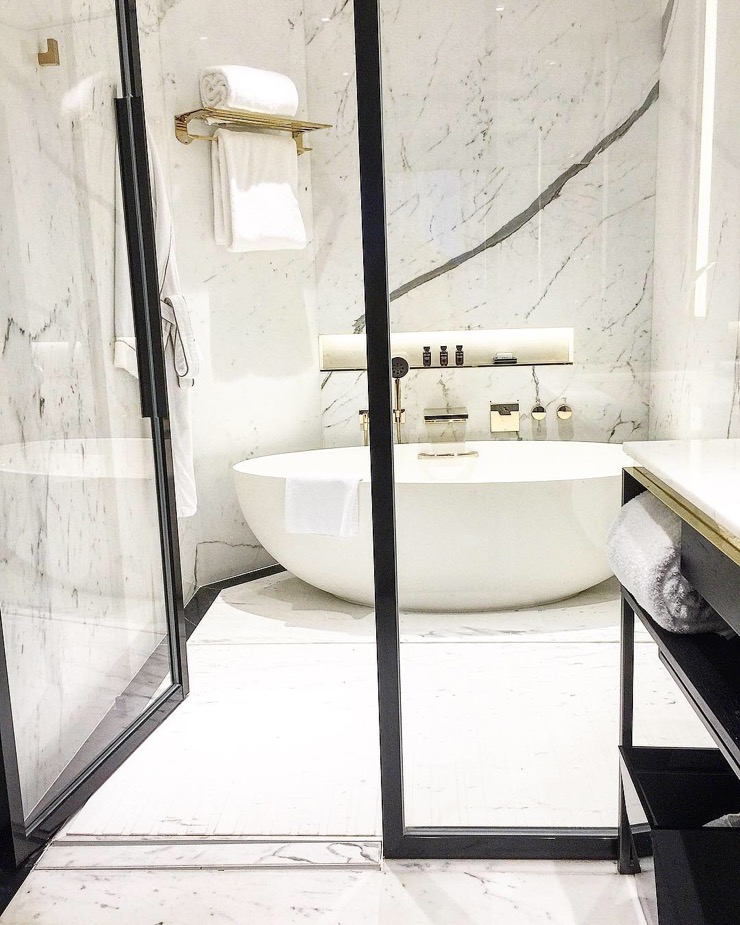 Could easily spend the afternoon there, watching the on-demand TV but no let's check the facilities first.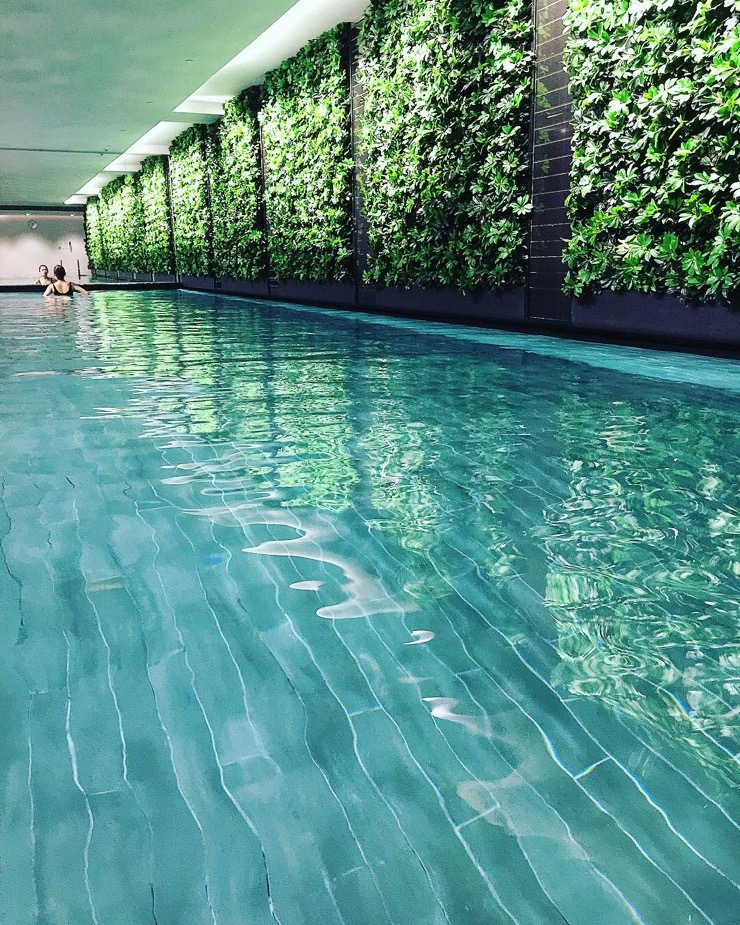 The pool, if you ask me, is he only disappointing part of this hotel. I mean, it's a beautiful pool. But it's an indoor one. Which makes it more suitable for business stays than leisure ones, at least if you're the same kind as me: the "I could easily spend an entire afternoon sunbathing by the pool and being lazy in the sun" kind. With only two pool beds, it's not exactly a place where you can spend hours being lazy. But if swimming is your thing or if you like a fresh dip after a day spent working or wandering the streets of the city then it's perfect.
I ain't gonna hit the gym today, I feel like going up to the room and slide myself into that way too appealing bath tube instead but be my guest, go sweat out a few calories before dinner. The gym is opened 24h and equipped with great equipment. Not a bad view for your run, right?
For aperitif, we are going up to the rooftop. Welcome to
Popinjays
. Loving the terrace and its beautiful views. A great place to enjoy one of their specialty Gin & Tonic. Feeling hungry? You can either decide to stay at Popinjays for some modern European-inspired dishes or head-off to still European but slightly more sophisticated
Tai Pan
, on ground floor. Looking for something simpler, like a yummy sandwich or a fresh salad? Then you should go to
Garden Lounge
. Or try
Guo Fu Lou
for stylish contemporary Cantonese food. Wanna know which one I went for? If I'm being honest, none of them! After my drink on the rooftop, I was just too happy to go back to my room, order myself some nice room service and spend the night in watching movies. Just wanted to spend as much time as possible in that beautiful room. Plus, even though it's so bright and beautiful by day, it gets quite magical at night when you are surrounding by all the lights of the city.
Definitely not lying saying that I had a great night in the comfy bed. Would have easily slept until noon but had set up an alarm clock as there was no way I would miss the breakfast.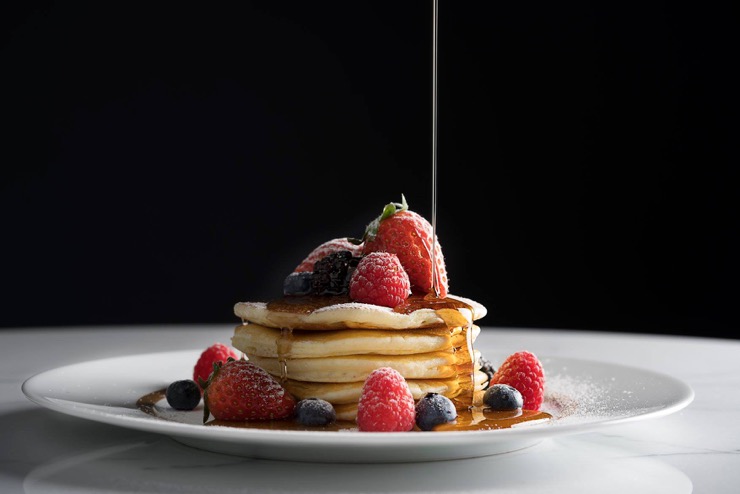 Did I already tell you how obsessed I am with hotels breakfasts? Put me next to a breakfast buffet, I have no shame at all. Always feel like it's my duty to try absolutely each and every item on the buffet (and of course, give a second go to the one that I find super yummy … just to be 100% sure, you know). But breakfast at The Murray isn't just any hotel breakfast. Of course, you have a buffet featuring fresh fruits, super yummy pastries (do not miss the mini cinnamon rolls), bread and brioche, yogurts and a few plates of cold cuts. But the highlight of this breakfast is the à la carte menu which is included in the breakfast set. Well, I'll have an omelette, steamed dim sum and also a plate of hot pancakes please. (Told you I have to try everything, absolutely everything). One of the yummiest and most gargantuan breakfast I've ever had and believe me, I ain't breakfast rookie. Well, that was for sure a yummy way to end this stay.
The Murray, you'll definitely see me again! And bonus points for your great service!
The Murray, Hong Kong, a Niccolo Hotel
22 Cotton Tree Drive, Central