by Aude Camus

A lot has been written already about the subtle art of dressing like a French woman. Why is that that French style and French fashion are so popular? I am not 100% sure and I believe there are many reasons for it but, being French myself, I have to say I do quite like the ohs and ahs that usually come with me answering "Paris" when people ask me where I am from. The subject of French children style however seems to have been significantly less broached than this of their mother when I do feel there definitely is a French children clothing style. Looking at adding a little touch of that je-ne-sais-quoi to your children's wardrobe? I've rounded up French fashion brands for kids you can shop here in Hong Kong and online shops delivering those French fashion brands to the 852.

Brands with stores in Hong Kong, by alphabetical order


Baby Dior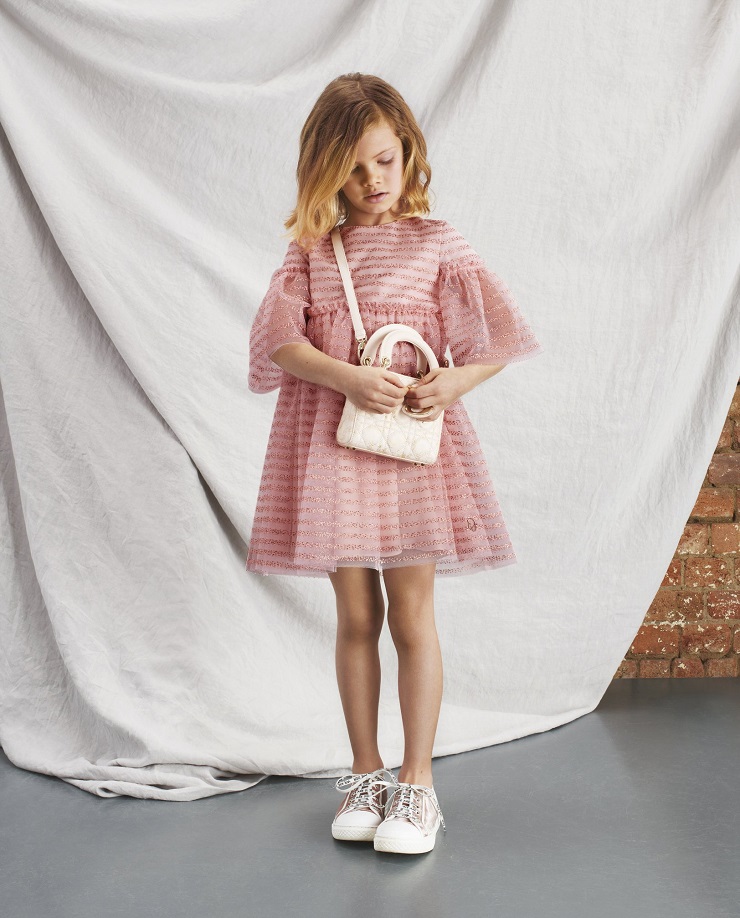 Definitely not the cheapest brand in this round-up but a very Parisian one, Baby Dior is true to the spirit and precious savoir-faire of the Maison Dior with offering luxurious and sophisticated children's wear for newborns to 12 years old boys and girls.

2 stores in Hong Kong: Lee Garden Two (causeway Bay), The Gateway – Ocean Terminal (TST)


Bonpoint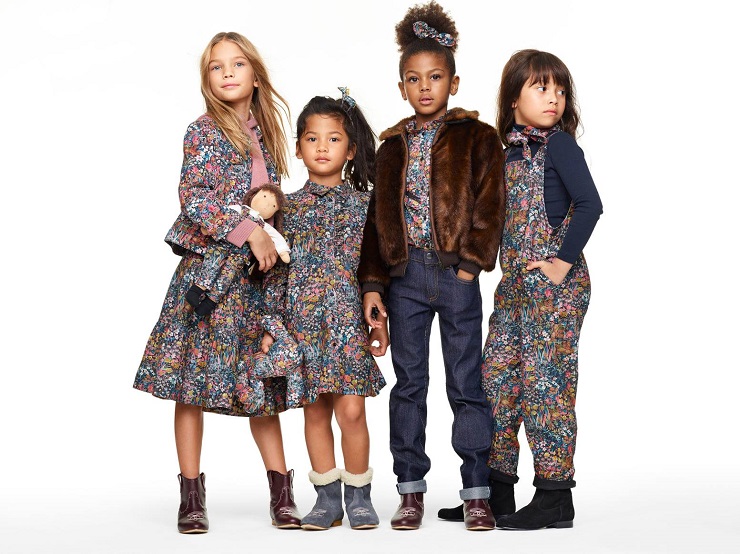 Launched in Paris in 1975, the Bonpoint Maison has quickly grown into one of the most famous luxury fashion house for kids with a style that is both classic yet on-trend. Signature looks of the brand include tee-shirts and pajamas featuring the sweet Bonpoint Cherry logo and smock dresses in liberty prints.

3 stores in Hong Kong: Prince's Building (Central), Lee Garden Two (Causeway Bay), The Gateway – Ocean Terminal (TST)


Excuse My French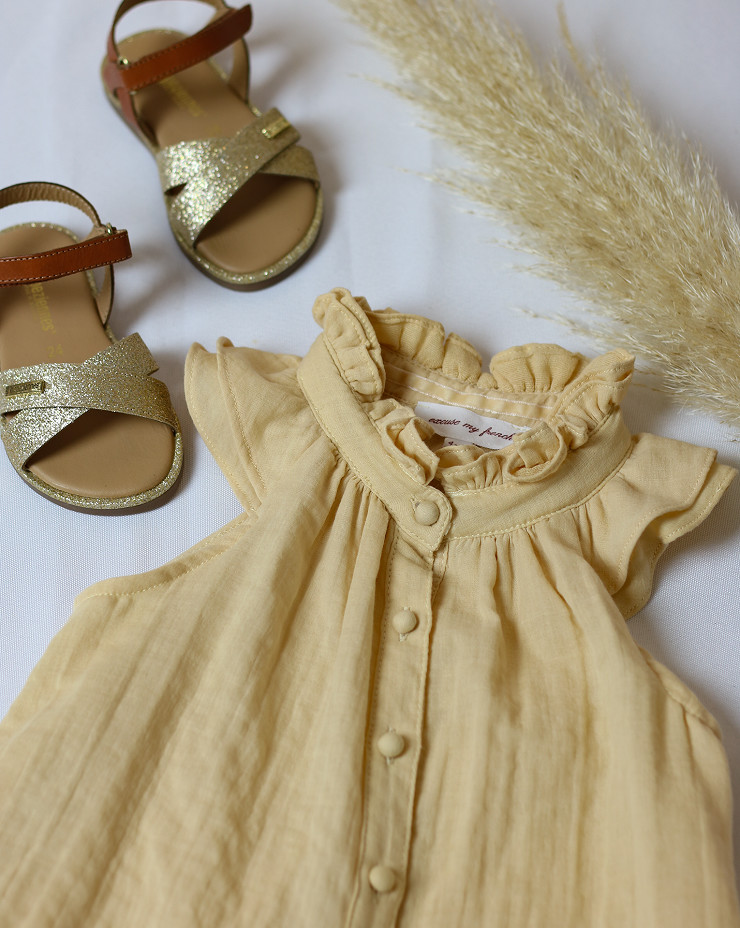 Homegrown fashion brand, Excuse My French was created by fashion industry veteran Olivia Buchon in 2017 with a desire to bring classic yet contemporary clothes to children and the women and men around them. The products are made with love, a great attention to details, using precious fabrics such as chambray, jacquard and cotton gaze carefully handpicked by the founder herself, and in limited quantities.
https://excusemf.com/
2 stores in Hong Kong: 75 Hollywood Road (Central) and Shop 201, The Pulse, 28 Beach Road (Repulse Bay)
La Compagnie des Petits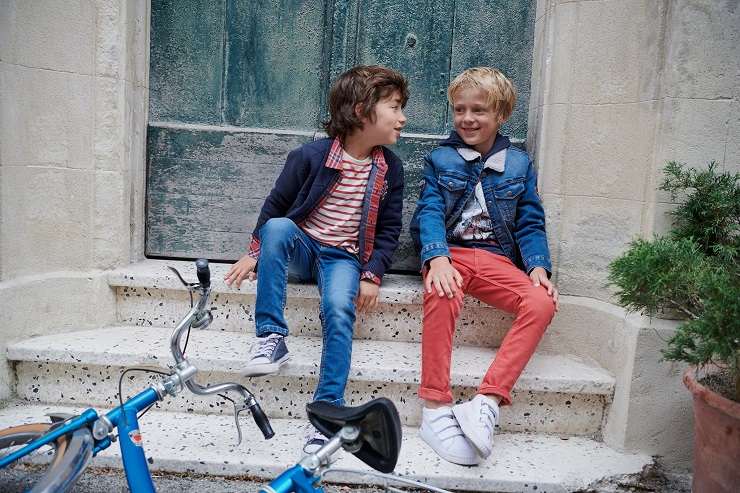 One of France's leading fashion brands for kids under 12, La Compagnie des Petits offers ready-to-wear fashion that is playful with the idea that kids have all the time to grow up and should make the most of being kids by living their best life and having fun. With relatively affordable price tags, the brand is a go to for those looking at dressing their kids with cute and stylish clothes while still giving the kids the opportunity to be kids, have fun and trudge.
http://www.lacompagniedespetits.com.hk/en/
5 stores in Hong Kong: Windsor House (Causeway bay), Tuen Mun Town Plaza phase 1 (Tuen Mun), Megabox (Kowloon Bay), K11 MUSEA (TST) and outlate shop in CityGate Outlet (Tung Chung)
Petit Bateau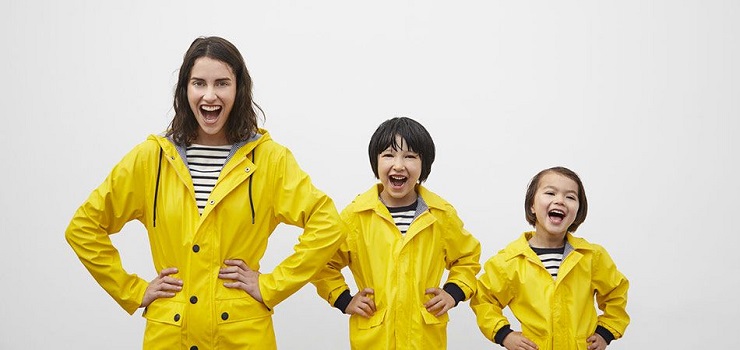 Another globally renown brand, Petit Bateau offers authentic quality and retro style and has been dressing up generations of French kids (including yours truly) since it rose to prominence back in 1918. The brand most iconic item would be its cotton brief but other must haves include the striped shirts and the yellow raincoat.
https://www.petit-bateau.hk/
5 stores in Hong Kong: Prince's Building (Central), Lee Garden Two (causeway Bay), Sogo (Causeway Bay), Ocean Terminal (TST), New Town Plaza (Sha Tin)
Online fashion destination with a selection of children brands, by alphabetical order
Bambini Fashion
Originated from Austria, Bambini Fashion is a customers' favourite when it comes to shopping high-end labels for kids, from 0 to 16, including French ones such as Bonpoint, Zadig & Voltaire, Kenzo Kids, Givenchy and more. The website also features up-and-coming such as those two French ones I love: Louise Misha and Carrement Beau.
https://bambinifashion.com/hk
HKD 113 for delivery (free delivery for orders above HKD 2,350)
Melijoe
Founded in France, back in 2007, with a vision to be a fabulous destination for all things style for children, Melijoe has quickly grown into being one of the leading platform for kids fashion with designer items from international and French labels. Top French designers you will find on Melijoe include Aigle, Bensimon, Bonpoint, Chloe, Jacadi, Lacoste, Petit Bateau, Repetto, Tartine et Chocolat, Moncler and more …
https://www.melijoe.com/en
HKD 180 for delivery
Petit Bazaar
Founded in Hong Kong in 2010 by French entrepreneur, and mum, Narguess Sousi, Petit Bazaar aims at bringing chic and stylish children's toys, fashion and décor to Hong Kong. 10 years on and Petit Bazaar is still a go-to destination in town for kids fashion with a selection of adorable French labels such as Louise Misha, Bonheur du Jour, Carrement Beau, Emile et Ida or Louis Louise.
https://www.petit-bazaar.com/
4 stores in Hong Kong: 80 Queen's Road East (Wan Chai), 9 Gough Street (Central), Lee garden Two (Causeway Bay) and K11 MUSEA (TST)
Retykle
Founded in Hong Kong, Retykle is an innovative luxury re-sale ecommerce platform for designer clothes for kids. It is the best way to clean out your kids – 0 to 12- closet and buy designer childrenswear at up to 90% off their retail price. I love that it is both sustainable, budget-friendly and features a beautiful range of French fashion brands for kids such as Bonpoint, Jacadi, Petit Bateau, Dior, Vanessa Bruno, Galeries Lafayette and more …
https://retykle.com/
Smallable
A family online concept store founded in France in 2008, Smallable offers a selection of more than 800 international designer brands for a range of 30,000+ items covering fashion for the entire family, décor, furniture, toys and books. You can also find limited edition products and exclusive collaborations on Smallable on top of their selection of kids clothes covering labels such as Bonton, Izipizi, Le Petit Lucas du Tertre, Maison Labiche, Nobodinoz and way more.
https://en.smallable.com/