This article was first published on April 2018 and has been updated on Nov 2018



by Aude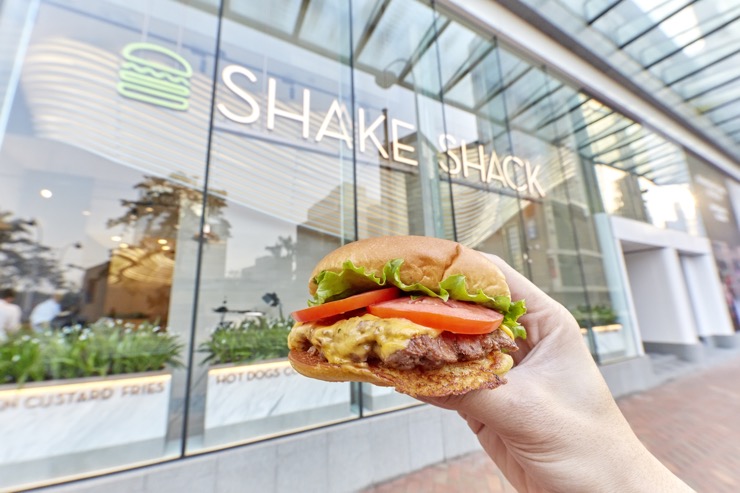 Nov 21, 2018: Shake Shack is shaking Pacific Place starting from today! After roaring debuts in IFC in May this year, Shake Shacks is opening today (at 11 am) the doors of its second Hong Kong joint: Shake Shack Pacific Place.

In addition the the Shack classics, this new outlets will also offer three exclusive concretes (frozen custards blended with mix-ins):
The Matcha Golden Bell (HKD 41), a vanilla custard with matcha marshmallow, candied ginger and shortbread cookies for which 5% of sales will be donated to the i-dArt program of Tung Was Group of Hospitals promoting social inclusion by encouraging people with differing abilities to participate in art
The Open Sesame (HKD 41), a vanilla custard with black sesame paste, dark chocolate chunks, black sesame crumble and fresh mochi
The Queensway Crunch (HKD 41), a super pornfood delish of chocolate custard with coffee caramel, dark chocolate chunk, cashew brittle and chocolate sprinkles
Shake Shack Pacific Place
Shop 105A, L1, Pacific Place - Admiralty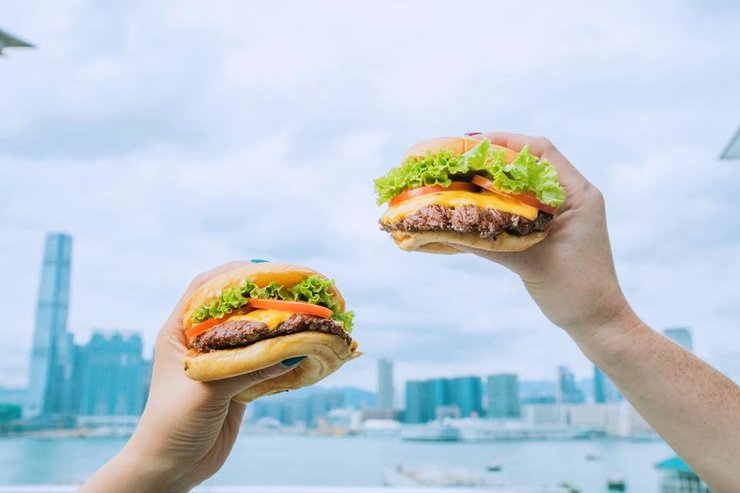 May 2018
: Calling all burger lovers in town …
Shake Shack
is shaking Hong Kong starting from tomorrow – Tuesday May 1
st
11 am. Is it really worth the fuss?
Let me take you through some items of the menu, if you are not hungry by the end of this piece then sorry … but let me tell you you'll be missing a pretty pornfood experience.
Starting with the classics. Who's in for a
Shack-cago Dog
(HKD 39)? Did you know that Shake Shack first started as a small hot dog stand? With all this burger craze hot dogs are not the stars anymore but let me know this bad boy is not to be missed. But speaking of burgers, of course you'll wanna treat yourselves to one of those super pornfood baby.
My fav? The classic
ShackBurger
(
HKD 50
) but don't take me wrong classic doesn't mean boring. Not really sure how they manage to do that but the beef patty (100% all-natural Angus beef, no hormone, no antibiotics ever) is just super yummy with that very good taste of meat and that unique Shake Shack taste. It just leaves you craving for more!
If you've been reading my articles lately you know I got that thing with
The World's 50 Best Restaurants
. Well did you know that Shake Shack's founder, Danny Meyer, also founded
Eleven Madison Park
, last year World's best Restaurant? The first Shake Shack kiosk in Madison Square Park was just a few minutes away from the fine dining restaurant and the idea was to use the same premium-quality ingredients in both joints. No wonder why this steak is so yummy!
Two other burgers on the menu are the Shroom Burger (HKD 66) – staring a whole crisp-fried Portobello mushroom with melted muenster and cheddar cheese, who says vegetarian can't be dirty? – and the Chick'n Shack (HKD 56) – the chicken babe of the gang. And of course, it wouldn't be a proper Shake Shack experience without the Crinkle-Cut fries (HKD 27) – crispy and perfectly salty – also available in a very cheesy version (HKD 36).

Aside from the classics, the menu is also featuring a few Hong Kong specials:

Milk Tea Shake (HKD 42)
HK Style (HKD 41) – frozen vanilla custard blended with French toast, peanut butter sauce and banana topped with maple sugar
The Heart & Tart of Central (HKD 41) – a frozen custard reinterpretation of the egg tart
That's My Jam (HKD 41) – frozen vanilla custard blended with mango passion fruit jam, fresh raspberries and crumble shortbread

I am more of a savoury girl so haven't try above but would love to hear your feedbacks if you give them a go.


Super pornfood burgers, perfectly crispy and salty fries, panoramic views of Victoria Harbour … nothing else to add.
Shake Shack Hong Kong
Shop 4018, Podium Level 4 – IFC Mall