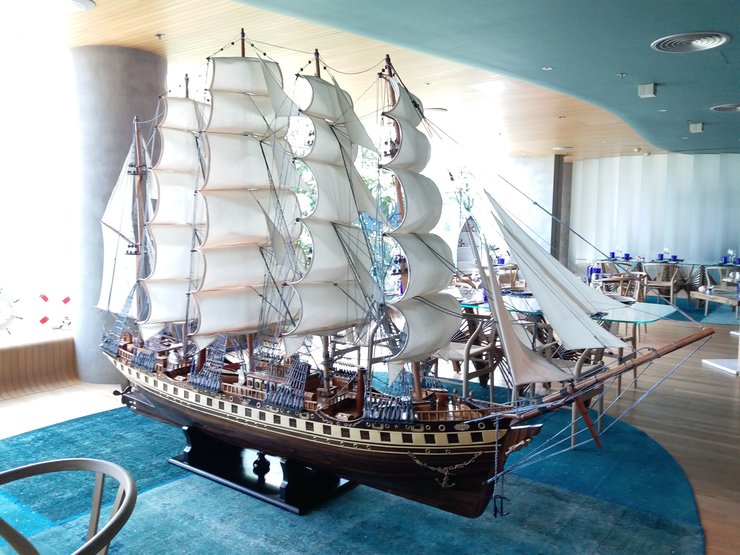 by Aude
Remember how excited I was about
Breton Chef Oliver Bellin taking over the kitchen at The Ocean
? Well, that was just a beginning.
Last week, just coming back from a (well deserved if you ask me) break in Brittany, west of France, I decided to make that holidays feeling last a little longer and went for a seafood feast at
The Lighthouse Bistro
, the marine-inspired bistro located in The Ocean restaurant.
Welcomed by a quite fascinating replica of the five-masted ship France II and the always beautiful view on the bay, I sat in ready to postpone a little further my post-holidays diet. Anyway it was a Friday, calories don't count on weekends and Friday lunch is already weekend (right?) … Am I the only one to always find great excuses for treating myself to way too much food?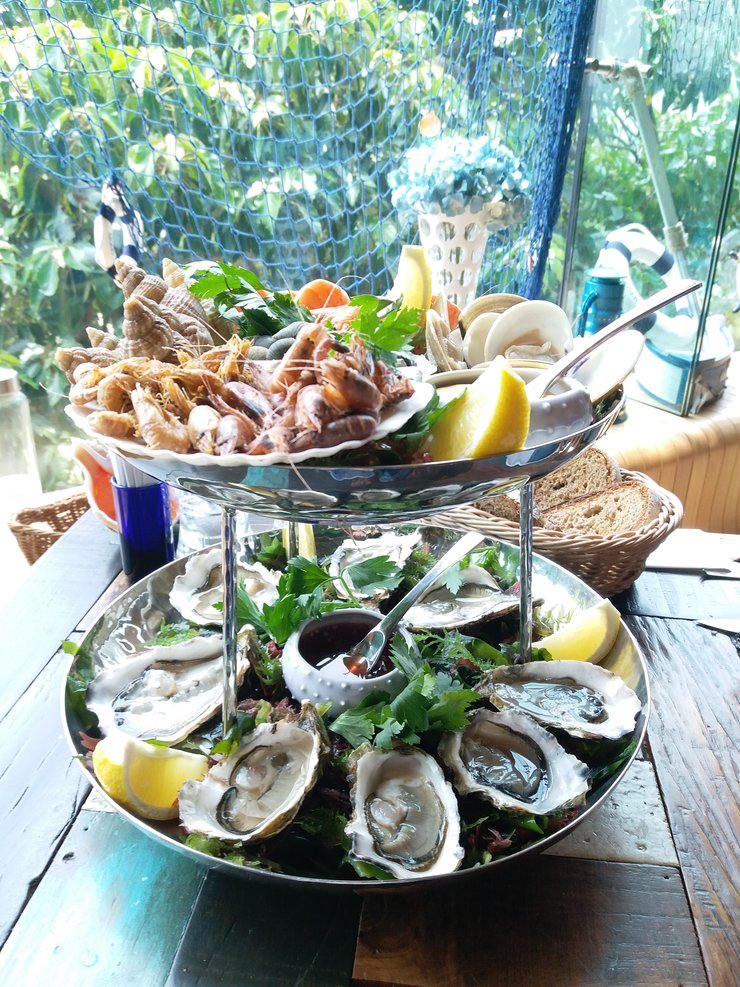 Starting my trip back to Brittany with a seafood platter: French oysters, clams, whelks (my little weakness), periwinkles and shrimps. So fresh and tasty. And perfectly paired with grilled bread and homemade buckwheat butter (so yummy!). Moving on to the starters: the Octopus – poached and deep-fried octopus on a potato and bay spinach salad – for me and the Burrata di Bufala for my lunch companion.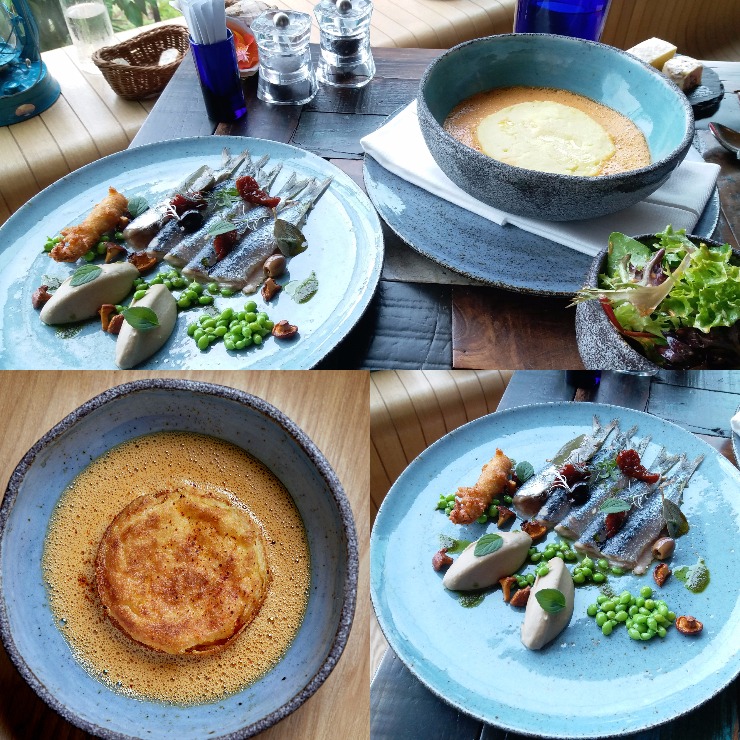 My fav dish of this lunch? The signature Boston Lobster Parmentier: enormous and tender bites of lobster topped up with a luscious potato puree and served in a rich and perfectly creamy lobster sauce. The ultimate comfort dish! I could eat this again and again and again. But you might also want to check the grilled selection: Sardines, French Seabass, Brittany or Boston Lobster …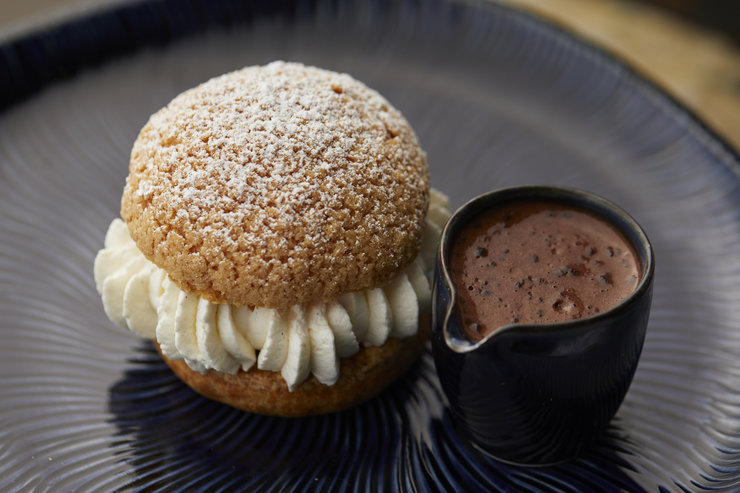 I was warned to make sure to leave some room for dessert, well make sure you do it too! The Giant Profiterole is something you don't wanna miss! Nothing like vanilla ice-cream melting in a perfectly creamy hot chocolate sauce … Or you can choose a slightly lighter option such as the perfectly balanced Strawberry Millefeuille , a crispy homemade puff pastry and a soft and creamy custard.
Well, not that I needed any proof of it but Brittany, sailing your coasts is always a true feast!
The Lighthouse Bistro
Shop 303, Lobby A, 3/F, The Pulse, Repulse Bay
The Platter: HKD 488
The Octopus: HKD 88
Burrata di Bufala: HKD 88
Boston Lobster Parmentier: HKD 188
Giant Profiterole: HKD 88
Strawberry Millefeuille: HKD 88