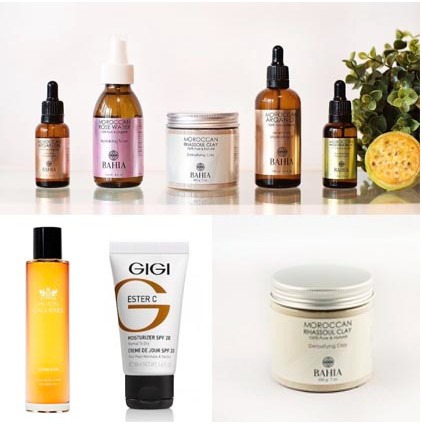 By Aude
Spring has sprung and summer is coming. Bikini body? Ready (well, not yet, but it will be … eventually). Beach program? Ready. Parties with friends? Planned. Aren't you forgetting something? Your skin!
Ain't no good tan without a little preparation. Who wants a golden glow tan? I do!
Moroccan Rhassoul Clay from Bahia Cosmetics
Bahia just hit Hong Kong and I am already addicted to their natural and organic skin and hair care products!
My absolute fav? The Moroccan Rhassoul. First time I am using Rhassoul Clay… On my face and also on my hair. A 2 in 1 mask that I cannot get tired of. It absorbs excess oil and toxins – and with Hong Kong crazy humid weather and pollution this is a must – and minimize pores.
Who says detox is just about food? It is time to go on a beauty detox!
The way I like it most? When mixed with Bahia Pure Rose Water. That smell!
I also kinda have an addiction to the Pure Argan Oil. I mean, what is the point of deeply cleaning your skin if you are not moisturizing after? Same with your hair. Remember, tanning always last longer on a moisturized skin and I definitely want mine to say for months and months!
https://www.bahiacosmetics.com/
GIGI SPF20 Moisturiser from GIGI Cosmetics
GIGI is not a newbie! Oh no! It was created in Israel in 1957. Why did it take so long to reach Hong Kong? I have no idea! But I am happy it finally did.
This daytime moisturizer is a killer. Vitamin C and anti-oxidants, Allantoin (giving it this fresh baby smell that I love) and Aloe Vera … A shot of vitamins and hydration in this tiny tube. And the must a SPF20. Sun protection is the key!
And after a long day spent in the sun, nothing like a nice mask of Night Cream Supreme. The delicious fresh smell is rocking me to sleep and I am waking up with radiant skin … nothing more to say.
http://www.gigicosmetics.com.hk/
Cuvée d'Or Dry Body Oil by Maison Caulières
Don't you feel like sun and summer days have a particular scent? I do! And this is a smell that I love. This gourmet dry oil smells just like this, heavenly.
I love massaging my body with it after a day on the beach. My skin feels so soft and so silky. And this is also the ultimate remedy for rainy days, a massage with this oil is just like a good shot of sun.
http://www.maisoncaulieres.com/