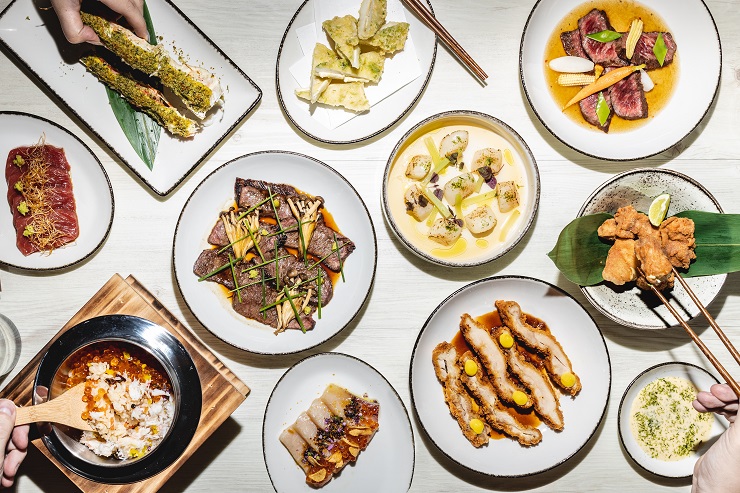 by Aude Camus

Named after roji ura, meaning alleyway hideout in Japanese, Roji has taken over the unassuming backstreet spot that was once Brickhouse in Lan Kwai Fong. With such a location and heritage, you won't be surprise to hear the spot is a casual late night sanctuary offering cool bites, cool drinks, cool jams and cool atmosphere.


Interior Design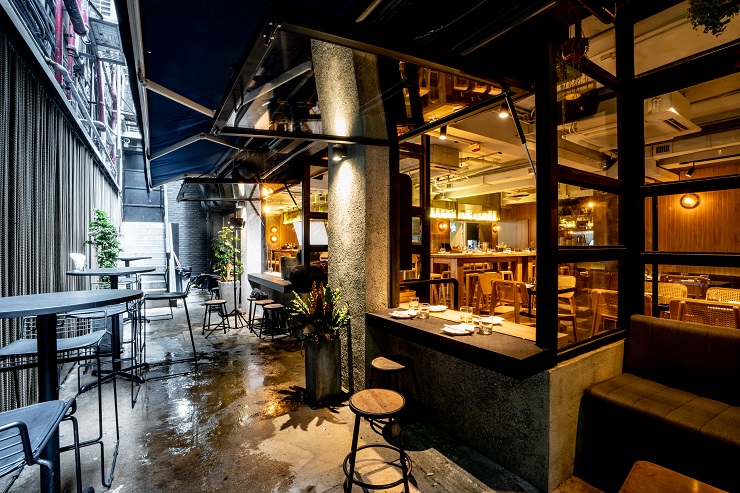 Think street style dining with a space largely opened on the street with semi-outdoor benches, Inspired by the tradition of chance meeting at back-alley izakayas in the heart of Japan the interior space features small tables, a long countertop and bar seating. No matter where you seat, rest assure you'll fully experience the vibrant atmosphere of the place.


Drinks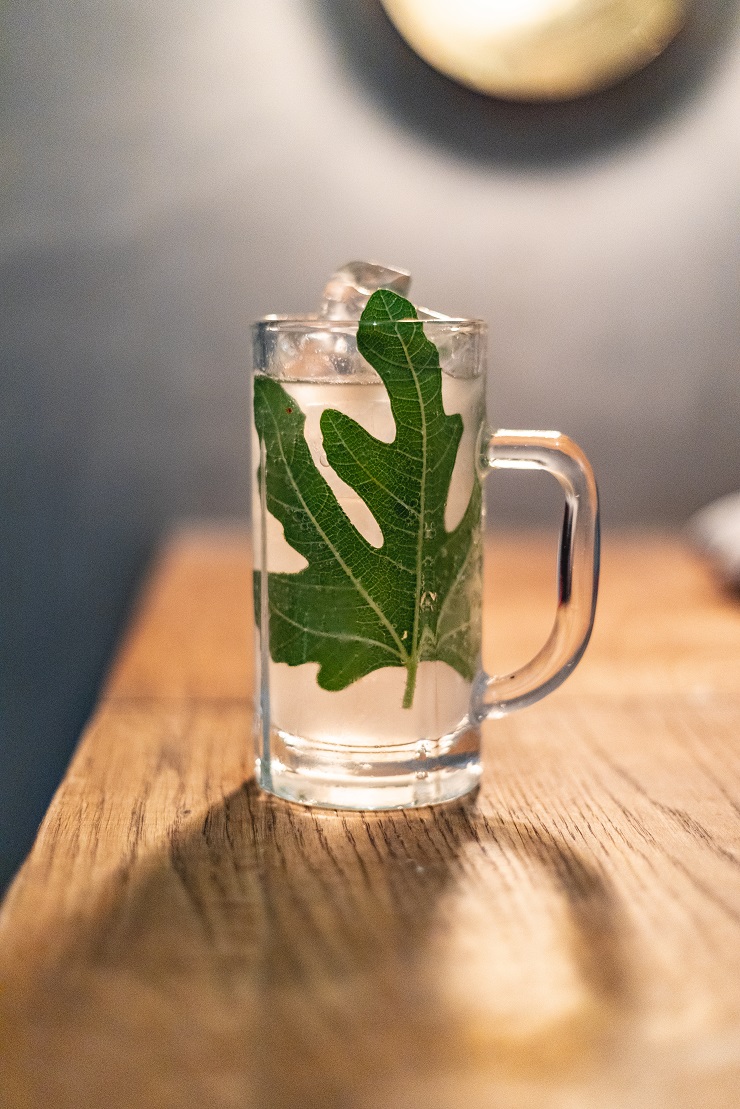 With the very definition of an izakaya being "an informal Japanese bar that serves drinks and snacks" and a location at the heart of the bar district, Roji had to shake and stir some serious cocktails and it does. It wouldn't be a proper izakaya without a selection of Highball, blending soda water and whisky, and the secret to Roji's Highball lies in the use of an Hoshizaki. The specialised refrigerated carbonation tap produces five time the amount of bubbles but makes them extra tiny to ensure ultra-fizziness with a smooth finish. Why not trying the Classic Highball (HKD 95) featuring Miyagikyo whisky with bonito liquor?

If Highball aren't you cuppa, you'll also find cocktails creations on the drinks menu such as a the Kinome (HKD 120), a refreshing (and addictively dangerous) blend of vodka, Fernet Hunter, coconut and citrus or the Saketini (HKD 125), with applewood gin, akvavit and cucumber.


Food

Not extensive but offering a range of dishes divided into six categories – small bites, starters, cold plates, hot plates, mains, desserts, rice boxes – the menu features almost only ingredients from Japan from the freshest cuts of fish flown in daily to the micro herbs used to garnish with the exception of a handful of vegetables from the New Territories.

The dishes have been designed to be shared, izakaya style, and I would recommend grabbing a nice group of friends and ordering as much dishes as possible.


Must-order dishes: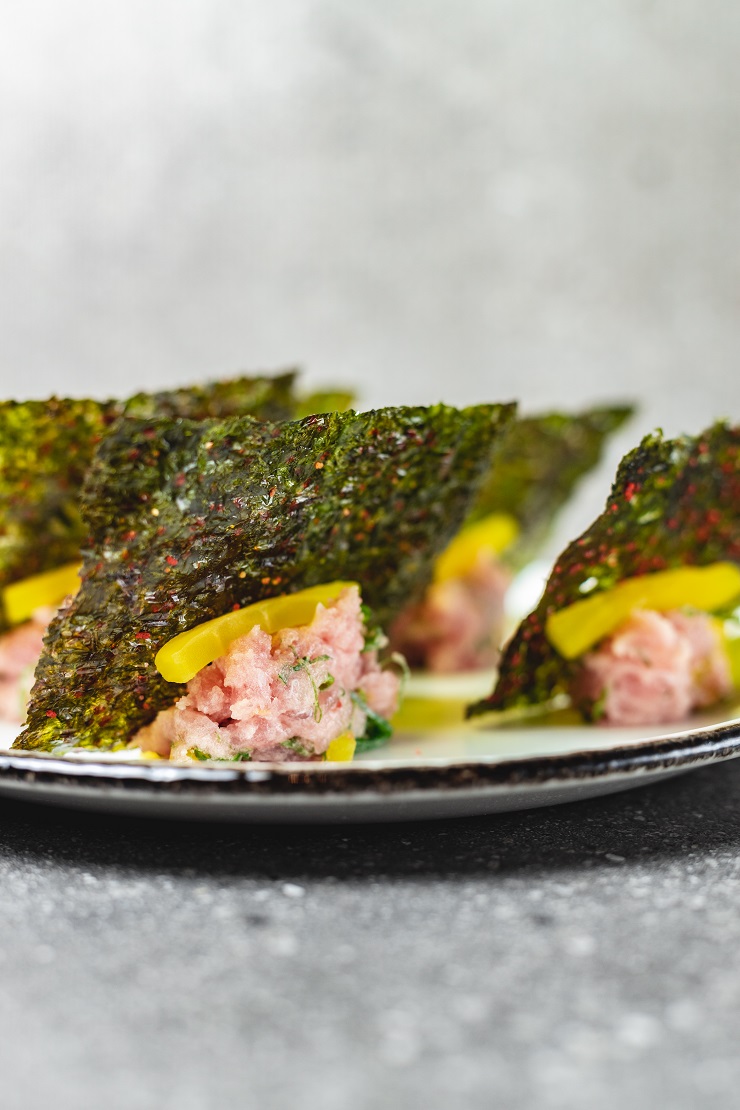 The Torotaku (HKD 158), offers a fun deconstructed take on negitoro roll, a simple sushi made with the leftover tuna that can't be sliced into sashimi, with flavourful tuna puree and pickled daikon.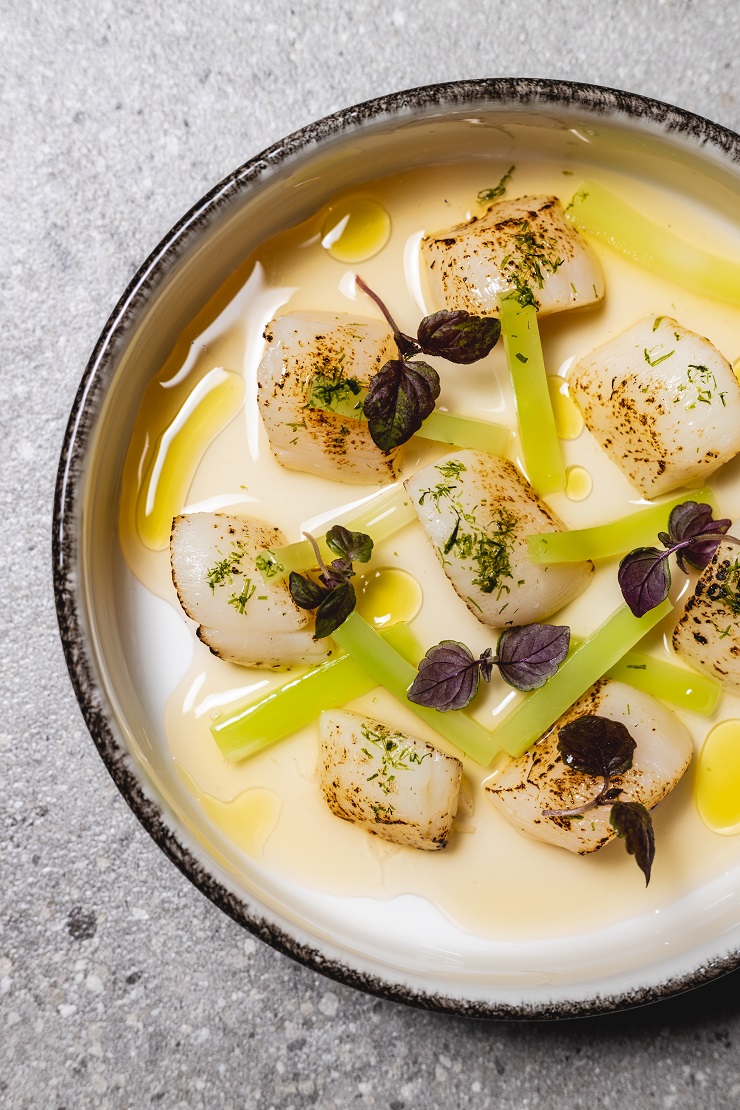 The Scallop (HKD 138), lightly torched, to bring a slight smokiness while preserving the delicate texture of the meat, and served in an addictive yuzu dashi with brown butter.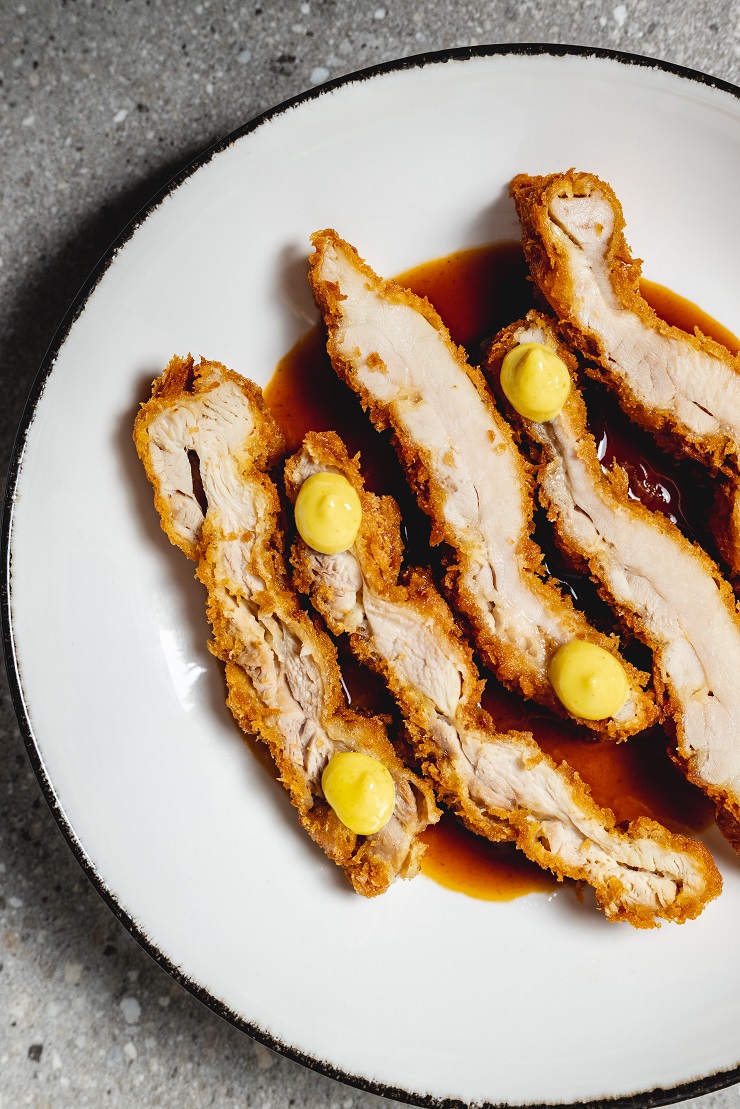 The Chicken Katsu (HKD 168), an Izakaya staple featuring tender chicken mean with a crispy breadcrumb exterior, served with sweet tonkatsu sauce.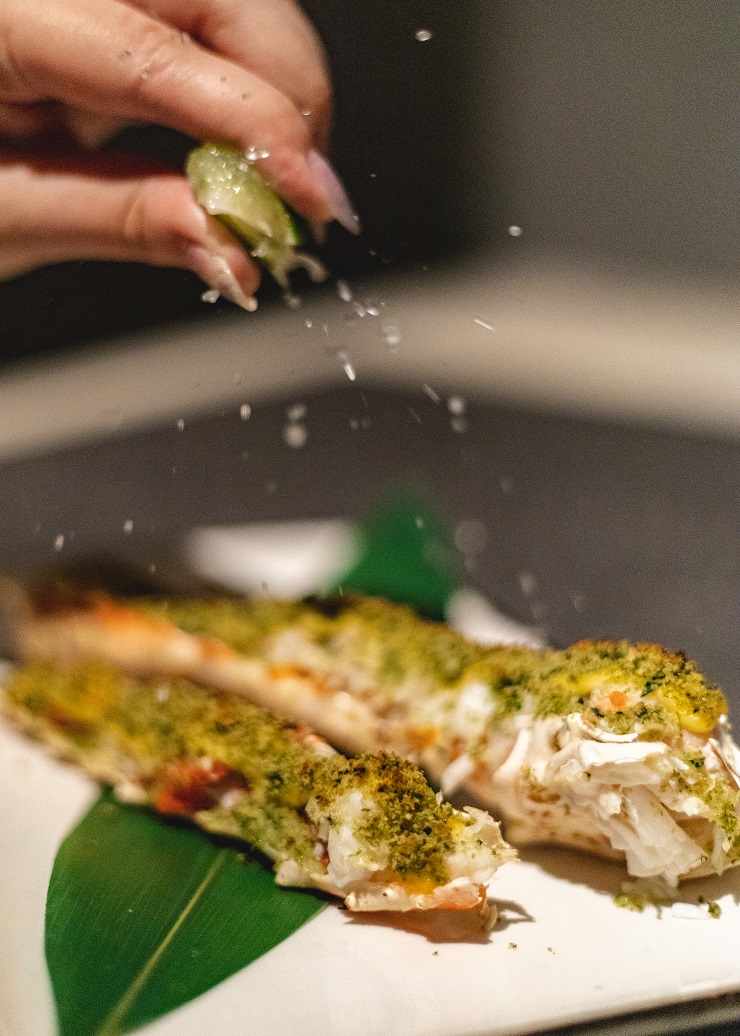 The King Crab Legs (HKD 248) served with a delicious blend of parsley, shiso leaves and lemon.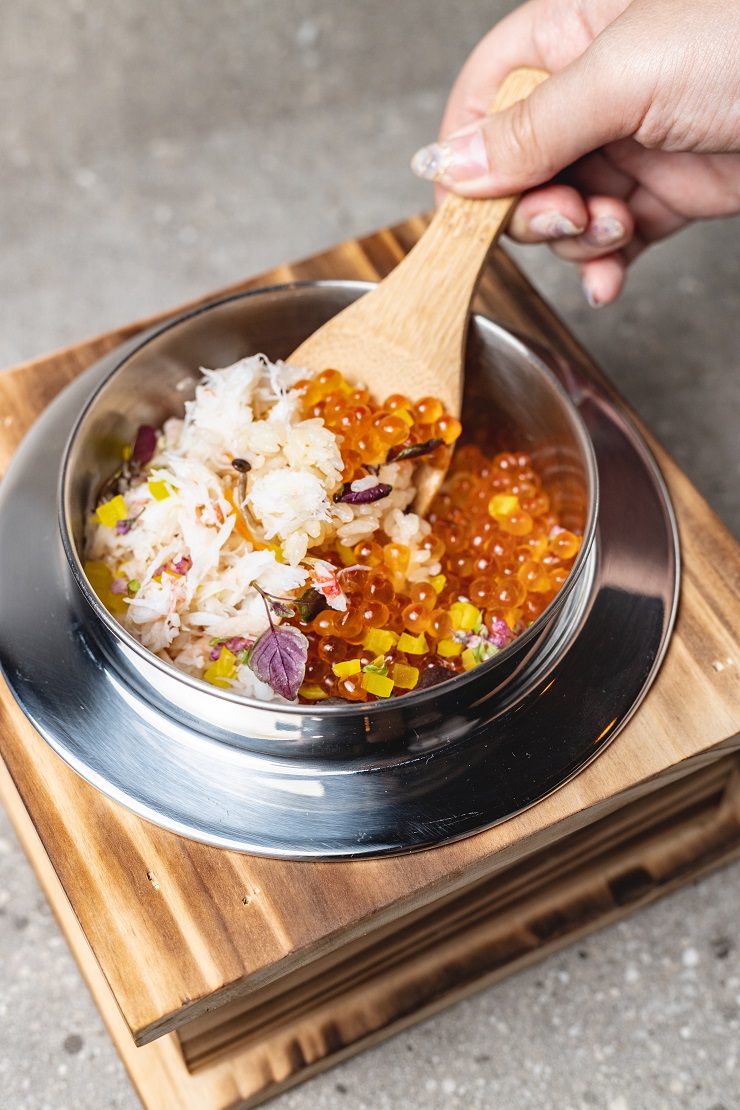 The Seafood Box (HKD 268), a rice pot loaded with snow crab meat and ikura and flavoured with dashi which I would have happily not share with anybody and just eat by myself if I could've.
Roji
G/F, 20A D'Aguilar Street
This write-up is based on a complimentary dinner for two hosted by Roji. No money has been paid for this article which is entirely based on the genuine opinion of its author.