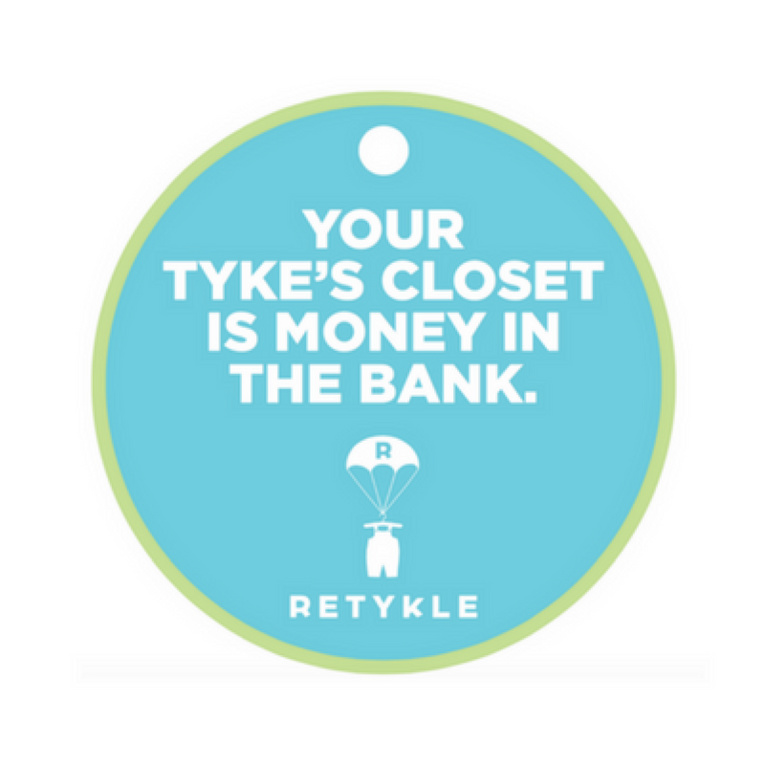 By Delphine
Are your closets overflowing with great clothes your kids have outgrown? Have you had enough of spending a fortune on great quality items that will end up in your wardrobe barely worn or even with their tags still attached? However, you just can't resist those mini Adidas shoes or an adorable Jacadi dress?
I have two pieces of good news for you:
You are a perfectly normal mum
I've found THE website which will make your life easier
Did you know that kids outgrow an average of seven clothing sizes in the first two years of their lives? This is both hard on your wallet as well as on the environment.
Hence Sarah Garner's great simple idea: a luxury resale website that will revolutionize kids' fashion:
Retykle
. It's so easy and so useful!
How does it work?
Watch this video
OPTION 1 : you want to free up closet space and earn cash
Just fill up any disposable bag with items that meet the RETYKLE standards. Then schedule a free home pick up or a drop off at the Retykle studio (42 Wong Chuk Hang Road, 611). You can then sit back, relax and earn cash (50% commission).
OPTION 2 : you want to buy designer clothes at big discounts
Bonpoint, Jacadi, Chloé, Moncler, Ralph Lauren and more than 250 other high end brands up to 90% off. Awesome, right? You can choose clothing in
'new with tags'
, 'good as new' or 'gently used' condition and they will be delivered to your doorstep a few days later.
Hurry up, it's time to try with a
special 10% discount on any order using code MADAME10
Delivery
to Hong Kong
within 3-4 days (free shipping over 300HKD)
International delivery
within 7-14 days internationally (200HKD/$26USD flat rate shipping).
Facebook page: https://www.facebook.com/retykle/
Instagram: https://www.instagram.com/retykle/