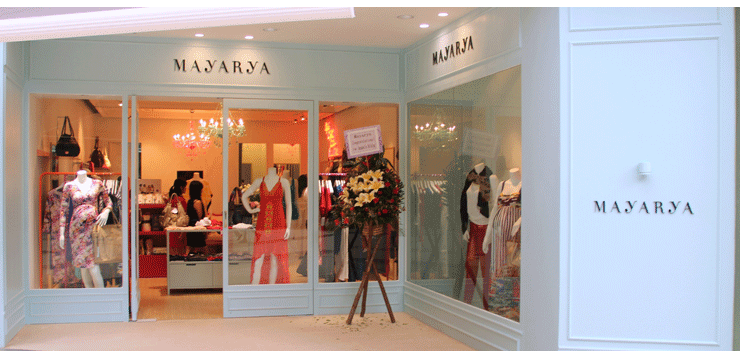 Mayarya is pleased to announce the birth of her little sister!
Sheung Wan's trendy, sexy maternity-friendly wear store is heading to Stanley to win over the (future) mums on the south side of the island! Our advice to anyone preparing to give birth in the next months is to absolutely visit the new Stanley Plaza store! It's perfectly located on the first floor of the shopping centre- and is more spacious than the Sheung Wan shop. They even have a lounge equipped with books, toys as well as iPads to keep babies and children entertained while yummy mummy tries on some clothes - such stress free shopping! And as the Stanley shop is so much bigger, it makes sense that they have even more choice! Mayarya are also offering the same service as they started in Sheung Wan where come to your home (you can try the clothes and get advice without being obliged to buy anything) and they're now offering a driver service where they come and collect you from home or work and drive you to your choice of Mayarya store! Isn't pregnancy wonderful! Last but not least, if your job schedule is "ministre", you can request out of hours shopping times! If after all that you still aren't able to make it to the shop, they also have a great range of must-haves available online and a great checklist section divided into each trimester that shows their suggestions of what to buy and prepare for the delivery and after. So, since they're giving you everything on a golden plate, all that's left for you to do is the shopping part!
Mayarya
Stanley Store
Shop 104, 1/F, Stanley Plaza, Stanley, Hong Kong
Open everyday from 11am - 8pm
Sheung Wan store
G/F, 26 Jervois Street, Sheung Wan, Hong Kong
Open Monday - Friday from 11am - 8pm; Saturdays from 10am - 8pm and Sundays from 10am - 6pm.
www.facebook.com/pages/Mayarya
www.mayarya.com