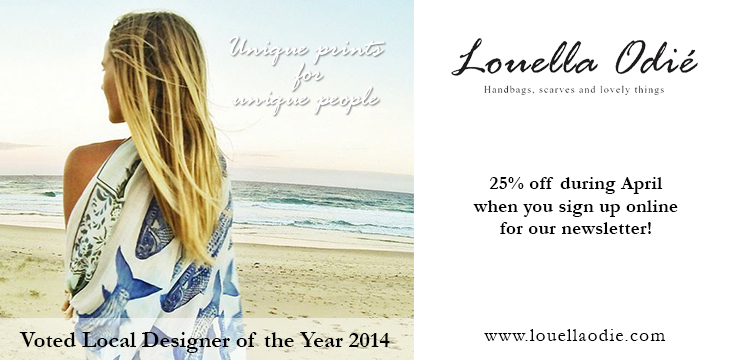 By Delphine

Don't look any further, we've found the perfect mother's day gift for you… or the little pre-summer snack you're about to treat yourself to. We've gone bananas over the latest Island Life collection by Louella Odié. OK you've already got thousands of bags! But this one will be unlike any other, super practical, trendy, great quality and affordable - therefore essential.

Throughout the collection, the two designers, Australian mother and daughter, share their passion for island life, with hand-made and unique pieces (no need to worry about your heart sinking at the sight of another woman having the same). Made of really sturdy leather, you won't ever have to cringe every time it rains or when you accidentally brush up against a wall. Large totes with big pockets, big enough to stash everything you need for a picnic, beach trip or even your next shopping spree.

Elegant and fun: features include an elephant selfie or even an octopus drinking champagne. We were not surprised to find out that Lauren and Karen, the designers, won the "best local designer of the year" award and the Reader's Choice award.

And that's not all, it was a massive struggle to resist their oh-so-tempting silk scarves. Your husband is complaining that's there's no more space in the closet? Get him one of the pouches to match your scarf, that should get him smiling again.

Our own little bonus for you: until May 31st, you can get 25% discount for every Island Life bag purchase (by notifying them you're a HKMadame reader). Each order will be delivered within 5-7 days, for free!

More information on the website, Facebook page and Instagram

Point of sales in Hong Kong: http://louellaodie.com/pages/stockists