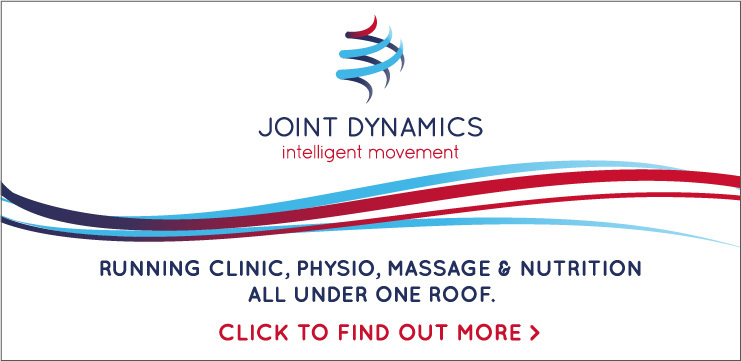 By Delphine
"Ouch, this back pain is just not going away", "I want to start working out again but I can't find the motivation and am scared of hurting myself", "In 2015, I'm running a marathon! (or why not, while I'm at it, the Mont Blanc Ultra Trail)", " It's so hard to shed those extra holiday pounds". Sound like you? If so, head straight to Joint Dynamics!
Joint Dynamics is a unique place that
combines a gym with a sport clinic
(physiotherapists, masseurs, osteopaths, stretch therapists, sport scientists).
The sport clinic: all their experts and doctors are recognized in their field to make sure that prevention, pain treatment and performance research are all carried out efficiently and without risk. They're gathered in one single address, consult each other on regular basis in order to bring you the best results according to your needs. They have sophisticated equipment like The Bod Pod which can analyze your body's health and composition within 15 minutes without any use of radiation, or the VO2 Max Testing which can measure your cardiopulmonary functions in 10 minutes. And finally, this is important, they all speak fluent English, are really charming and readily available.
The gym: abs, shoulders, thighs, calves, and biceps…. None of your muscles will be spared, but as you're coached by one of their really energetic and dedicated fitness trainers, you'll be counting the minutes 'til your next session (yup, that's right!). Their moto: fun and safety. You can choose to work out alone or if preferred share your sufferings and progress in groups of 4-6 people.
For Andrew Cox, the center's director, the key to success is to be in tune with your body and its movement in order to adapt both workout and treatment in the best possible way, and thus reach your objective quickly and pain-free. " The body is a complex structure. When part of it is injured or being healed, other parts also get affected. It's necessary to think of the body as a whole and not only concentrate on specific areas". For each individual person and each individual issue, there are specific solutions.
Whether you're a confirmed athlete or your only track record is running after a bus, whether you're injured or just out of maternity leave, Joint Dynamics will help you to stay in shape or achieve your sporting dream.
Prices
:
Clinic: from 900HKD to 1500HKD per hour
Gym: Group classes for 12 people maximum: $300/session or $2500 a package of 10.
Personal training:
- 1 to 1 is from $800 to $1000
- 1 to 2 is from $550/ person
- 1 to 3 is from $450/ person
For more information:
122 Queen's Road, Central
2
nd
floor: Clinique / 6
th
floor: Gym
Tel: +852 2762 0528
Email:
admin@jointdynamics.com.hk
Website
:
www.jointdynamics.com.hk
Facebook
:
https://www.facebook.com/pages/Joint-Dynamics/225205031006377