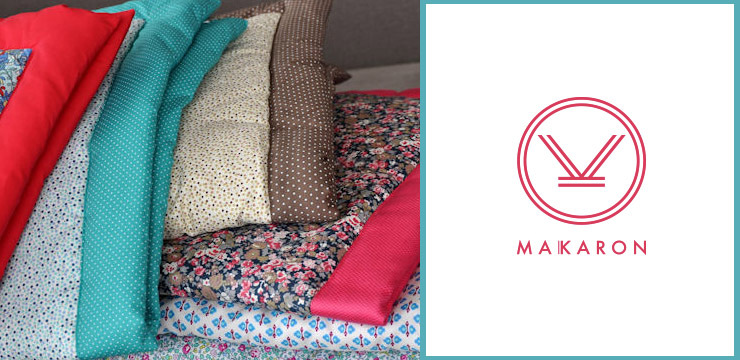 The accessory and linen brand we no longer need to introduce, whose ability to combine so well Western and Oriental culture and whose unique and fresh style never ceases to charm us, is now offering, for you exclusively, a fantastic deal as we come closer to the festive season: -50% on children's linen.

Yes, we can see you smiling now – believe it, we are excited too… So get ready, starting from now and for a whole week, let yourself loose! With prices like these, go crazy, you can dress up your kid's rooms for winter and add a few presents under the Christmas tree. Baby quilts - playmat or duvet covers, beautiful and contrasting patterns that always bring warmth and softness to the room. We love it!

You shouldn't miss out on checking the rest of the collection either: we love their beach bags, waterproof pouches and linen tablecloths.

Makaron, delectable treats to consume without moderation.

Makaron

Online store

When you're reviewing your order online, don't forget to give the following code in order to benefit from this offer HKMADAME, and click OK. Marakon will take care of the rest! Happy shopping!

To contact them, click here

To create an account and receive all updates from the brand, click here