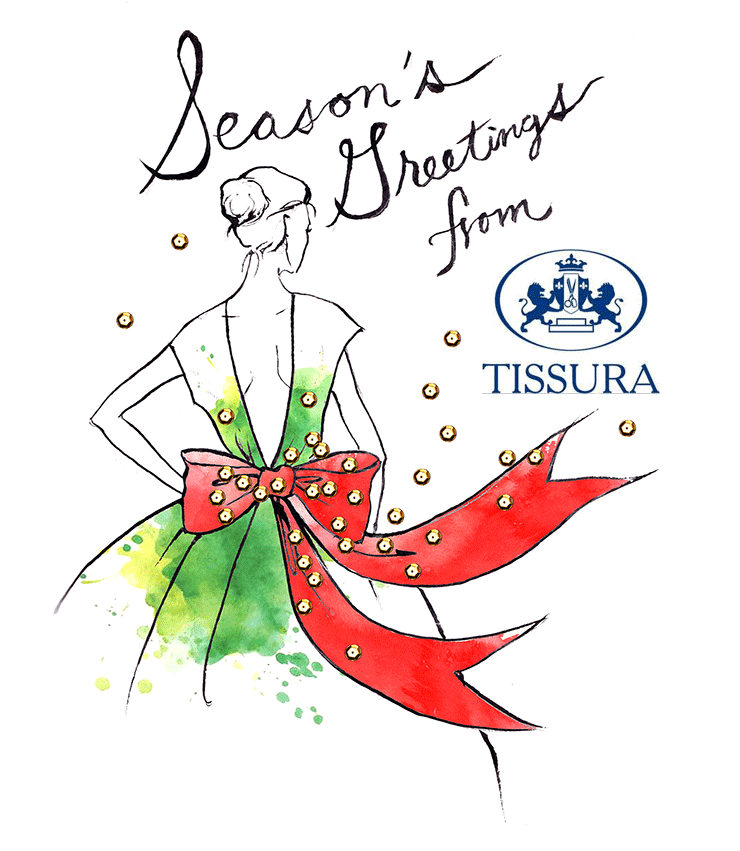 You love fashion but prefer tailor-made outfits? We completely understand! Nothing is worse than bumping into someone wearing your outfit at a cocktail. But we have good news! Tissura, imports haute couture fabrics, and is offering a large selection of the latest fashion to create classic and extravagant pieces. They only select the very best european fabrics and materials (buttons, ribbons, etc.), and provide you with advice on your outfit's design.
For your NYE party, wedding of a friend next summer or hyper glam gala taking place in 2016, go to Tissura to discover, caress and fall for the charm of their creations, which are worthy of the global fashion houses.
And there's more. Come to the Tissura showroom to discover their new collection and receive a complimentary sketch of your dream dress. Hurry, this offer only lasts until January 31, 2016 by presenting a copy of this article. Christmas has come early!
Tissura wishes you Merry Christmas and a Happy New Year!
Showroom Tissura - Appointment upon request
Office No.5, 10th floor, Universal Trade Centre,
No.3 Arbuthnot Road, Hong Kong
Tel. No. +852 2763 5668, 852 2763 5663
hongkong@tissura.hk
The showroom welcomes you every day except Sunday from 10am to 8pm
http://tissura.hk/