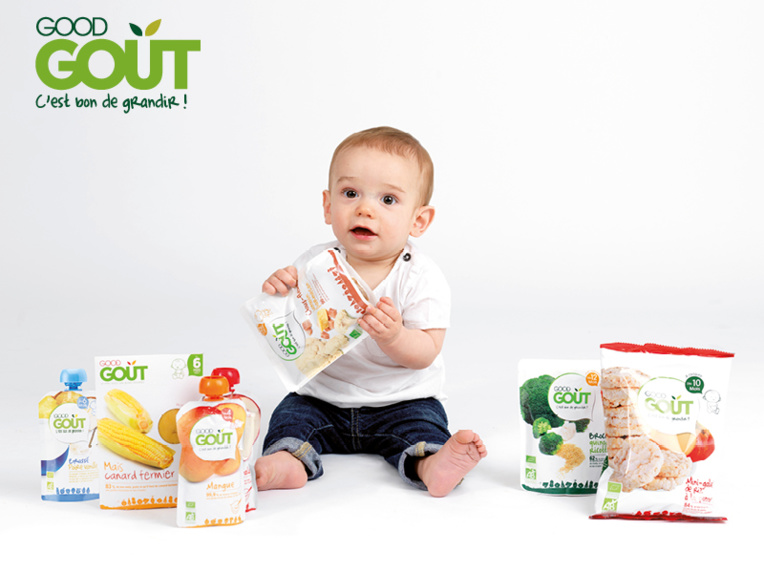 By Delphine

Get ready for it: after having won over moms in France, Good Goût is finally coming to Hong Kong! And yours kids are going to LOVE it!!!

Good Goût are ready-made meals for children that are going to shake up your usual habits and deliver on one promise: to get your babies' tastes buds going! The 2 founders, 1 dad and 1 mom, keen foodies who were tired of not finding any good healthy food for their little ones, joined forces with a talented Chef and a team of infant nutrition professionals to create readymade meals and desserts… and they're simply delicious !

Why we like Good Goût?

1/ They make one vegetable or fruit the star of recipes (at least 60% content)

2/ They offer an interesting variety of fruits and vegetables

3/ All organic goodness! All ingredients are 100% organically produced

4/ They don't add any flour, water, rice or sugars

5/ They follow advice from recognized endocrinologist and nutritionist

6/ They package it all in little innovative and soft packets: lightweight, environmentally friendly… and really convenient in our expat suitcases!

You be the judge: zucchini and goat cheese risotto, sautéed lamb with butternut squash, pumpkin tajine with bulgur, celeriac polenta with salmon, ratatouille with quinoa… without forgetting about those 100% fruit packs: mango, pineapple, plum, Williams pear… or 100% vegetable: onion squash, broccoli, carrot. Or even the mini apple rice cakes… plenty of great reasons to not feel guilty about skiving on making your own home-cooked meals for your kids!

Get moving, they're won't be enough for everyone!

Where to find them in Hong Kong:

More information on the website and Facebook page