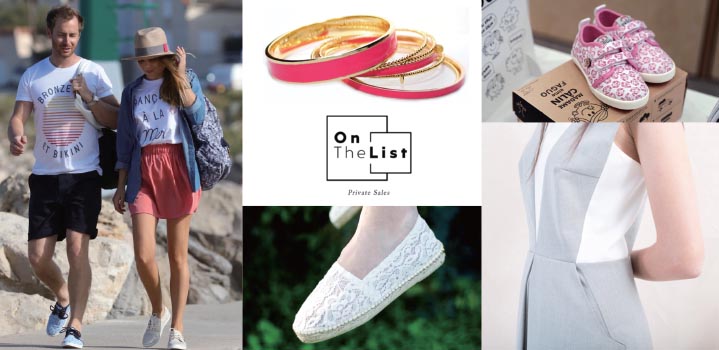 We hope the week has not been too tiring because we want you to be in good form for the weekend! Head to PMQ in Central for a special private sale organised by OnTheList. If you still don't know who they are yet, it is time to correct that, because it will change your life and your wardrobe. We have already told you about these very private sales of premium brands at
unbeatable prices
that can't be missed (check
here
). The next sales take place from
June 4 to 5
from
11am to 8pm
. You can get Plimsolls, t-shirts and traveling bags from FAGUO for your entire family or BERAYAH dresses for yourself, and espadrilles from Ori & Occi
Paris
, with
discounts as much as 90% off.
Thanks to their partner La Station, cakes, pastries and other snacks will be available for you to try as well as numerous other delights.
Since Father's Day is just around the corner, another sale to catch at all costs, especially if you have a man in your life (be it your father, brother, beau or son), is the Villebrequin sale in Central/Central from
June 8 to 11
, where you will get discounts of up to 80% off.
Now that you have all the info, if you have not yet registered, subscribe to OnTheList to receive your invitation, and if you have, just check your inbox.
Happy shopping!
http://www.onthelist.hk/
https://www.facebook.com/events/100552017032504/
Follow On the List on
Facebook
to get all info on private sales.