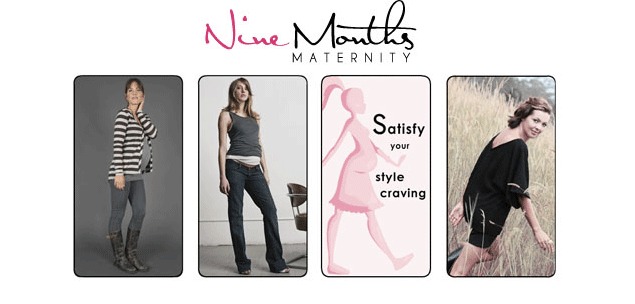 It's not always easy to be well dressed when your tummy expands a little bit each month. Forget about your favorite pair of jeans and your cute top that goes so well with them. Boo hoo! Not funny! But don't worry, we have the perfect solution for you. Or rather, "Nine Months" does. This maternity wear shop will endear many! Fashionable and comfy cuts. Pretty collections that make us just about feel like buying the models even if we're not expecting! There is a wide variety of styles. We fell for the "Habitual", "Madeleine Thompson" and "La Made" brands. You'll also find underwear, body creams and other treasures. We liked the "40 weeks" diary that can be your special pregnancy calendar. Apparently all of those pregnancy hormones make you go crazy so it's perfect timing! There's no more time to waste. Bid your old shapeless T-shirts and whale look farewell. Head out to Nine Months! And if you really don't have the energy to move, they have just opened an online shop. Fabulous, right?
Once again, thanks to Hong Kong Madame you'll be able to get a 15% discount on your first purchase at the shop. Click on the voucher that is on the right on "family " section and print off the coupon.
Nine Months
5 /F Tung Yiu Commercial Building
31A Wyndham street
Central, HK
(852) 2868 5988
Open Mondays to Fridays from 11am to 7.30pm, Saturdays and Sundays from 11am to 6pm and public holidays from 12pm to 5pm.
www.ninemonthshk.com