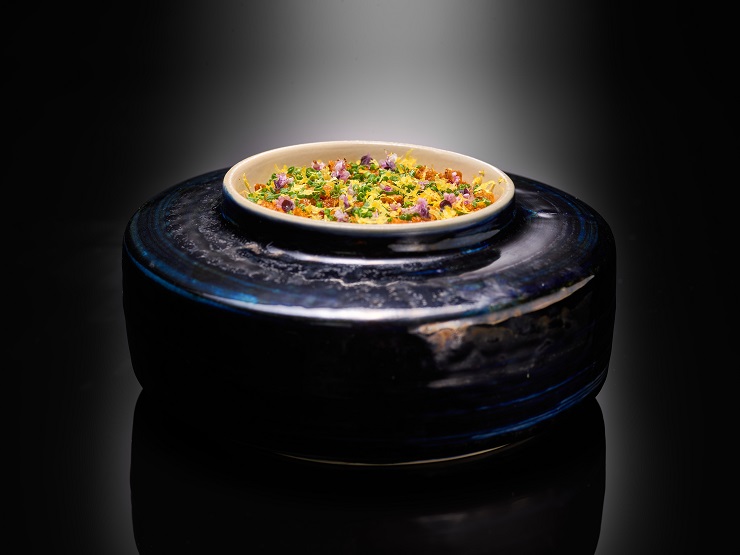 by Aude Camus

Auor – pronounced as hour, is a new fine-ding restaurant in Wan Chai inspired by the circle of life and passage of time. Seasonality in the kitchen isn't exactly something new some would say. I hear you. What's new though is Singaporean chef Edward Voon's approach to it. It's vision of seasonality encompasses not only the four seasons as we know them in the western world but also the 24 solar terms from the Chinese calendar to offer a signature six-course (24 solar terms / 4 seasons = 6 dishes)menu aptly named The Six Rounds.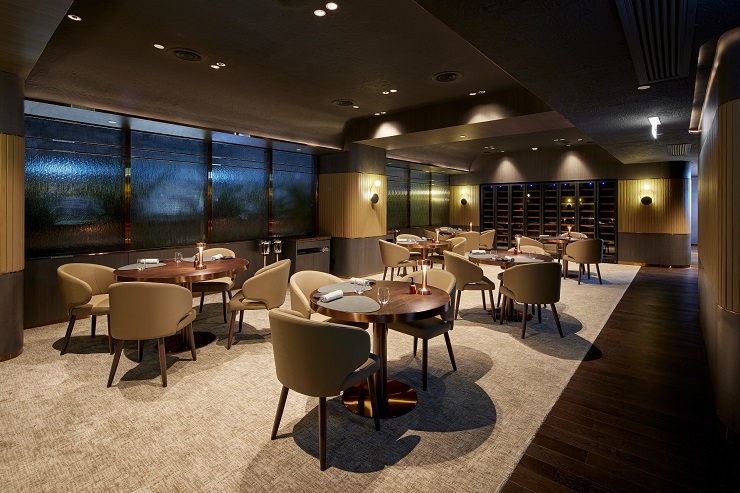 "Dining at Auor is a procession of taste sensations that respect the bountiful seasons and embrace the evolving nature of life in all its beauty" says chef Voon.



The Chef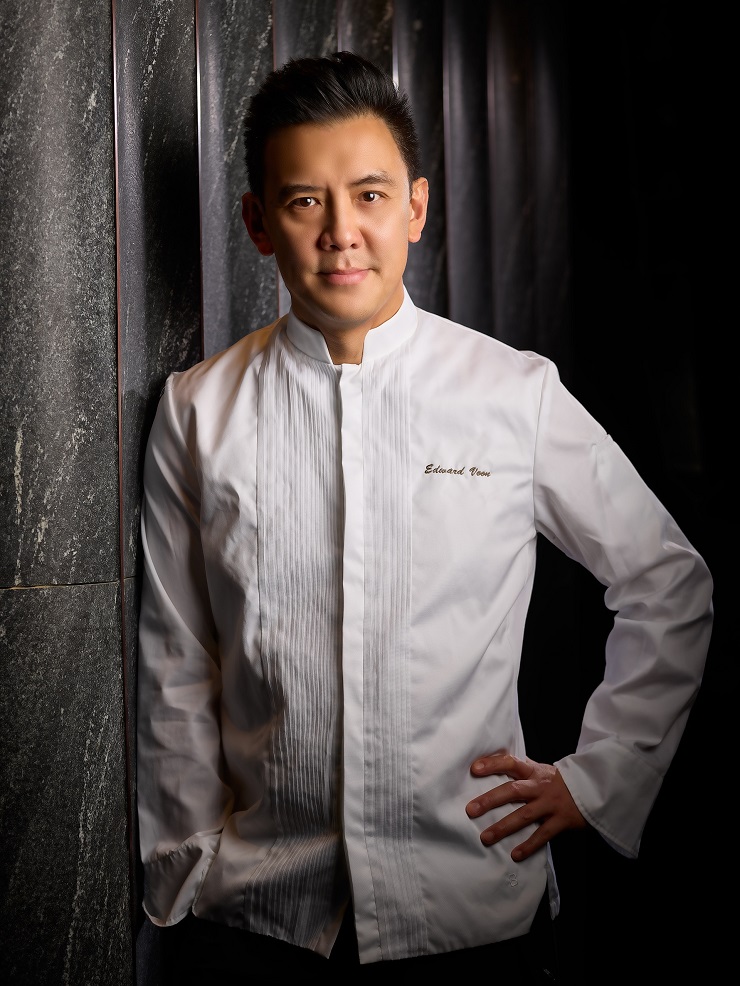 A Singaporean native, chef Voon is mainly self-taught which didn't stop him from winning the prestigious Foo&HotelAsia Culinary Challenge – one the region's most prestigious international culinary competition, just a few years after making his debuts in a professional kitchen. After a few years working in Singapore, he was hired by Hong Kong billionaire Pan Sutong to manage his Le Pan fine-dining restaurants in Tianjin and Hong Kong. Don't be fool by his "celebrity chef" reputation. Chef Voon isn't only Instagram savvy, he's also about to wow you at his latest venture where French techniques meet the diversity of Asian cuisines.



Food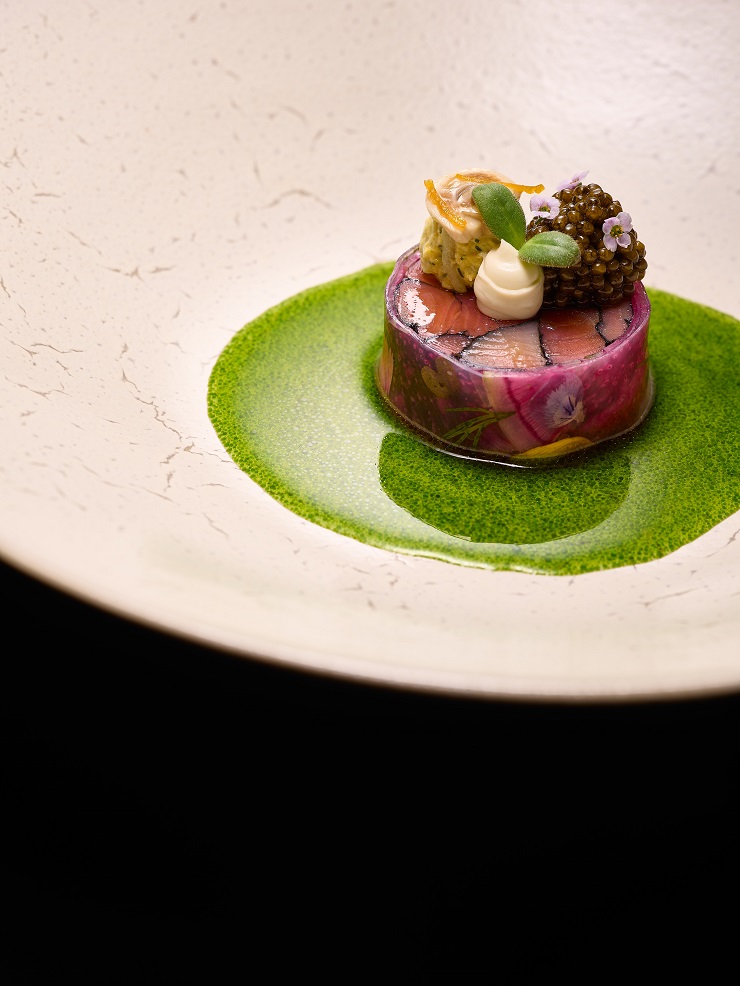 Each dish of the two available tasting menus – The Six Rounds (HKD 1,680) and the eight-course Menu Dégustation (HKD 1,980) – is an homage to a particular Asian cuisine. The dishes vary not only from season to season but sometimes day by day, prompted by chef Vonn's ingenuity, and showcase his love of sea's bounty especially crustaceans.
The Six Rounds experience begins just like your life journey, with AWAKENING. This punchy and fresh course sets the tone. It's followed by RAIN, a dish inspired by the chef's upbringings in Singapore and his fond memories of the hot and humid rainy season there. It's also a metaphor for growth, representing the water which allows the seed to grow. The intensity of the daily rainstorms happening during Singapore's rain season is captured in a dish that also features soothing, hearty ingredients such as abalone to bring comfort and cooling produce such as cold noodles or radish. The youth is what comes next in life, a colourful period that chef Voon's is representing with the third dish of the menu aptly named COLOURS. As you grow older, you embark on new adventures and embrace more DIVERSITY. In this fourth course, chef Voon seeks to demonstrate that elements of different cuisines can be united in one compelling taste, just like elements of different cultures and adventures can be united in one single person. A more mature version of you is the result of these life's experiences. This is where chef Voon believes he is currently at, having acquired more maturity in his cuisine which he wants to showcase through SOUL, a meat-based dish. This circle of life culminates in an artistic dessert named MEMORY which invites you to celebrate and cherish the memories of your life and of the exquisite, and one-of-a-kind, meal you've just enjoyed.
Auor
http://auor.com.hk/
4/F, 88 Gloucester Road – Wan Chai
This write-up is based on a complimentary dinner hosted by Auor. No money has been paid for publishing this article which is entirely based on the genuine opinion of its author.