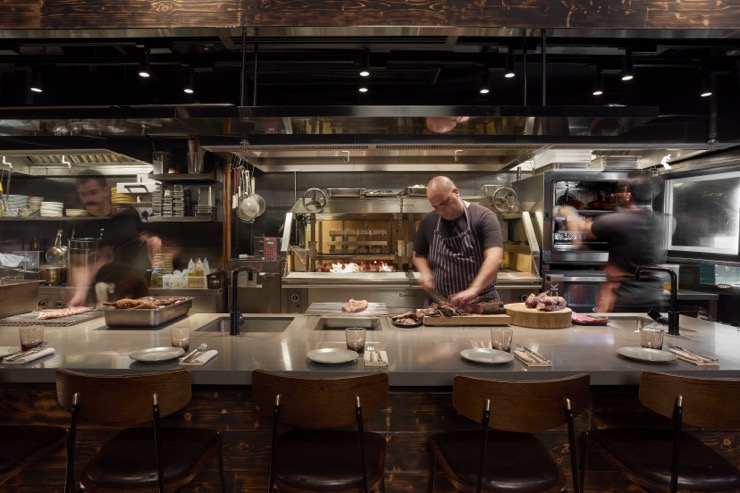 by Aude Camus

Calling all the FRANCIS lovers out there … the team behind the award-winning Middle Eastern restaurant recently opened a new venue and it's damn hot! Tonight guys, I'm taking you out on Ship Street. Hope you came hungry!

Loving the lively atmosphere of the restaurant. And because it's only two of us tonight, we get to be seated at the bar (10 seats) and enjoy the vibrant vibes of the open kitchen. That Argentinian grill with adjustable cooking surfaces is massive. I just love being able to spy on people while they are cooking my food. It makes me wanna dig in so badly! Plus, loving the smoky scent of the meat being grilled a few meters from me. But don't hesitate to come with a larger group, the other tables are pretty nice too. Plus, the menu is designed to be shared so the more the merrier!

Shall we order a bit of everything? Yes, we shall!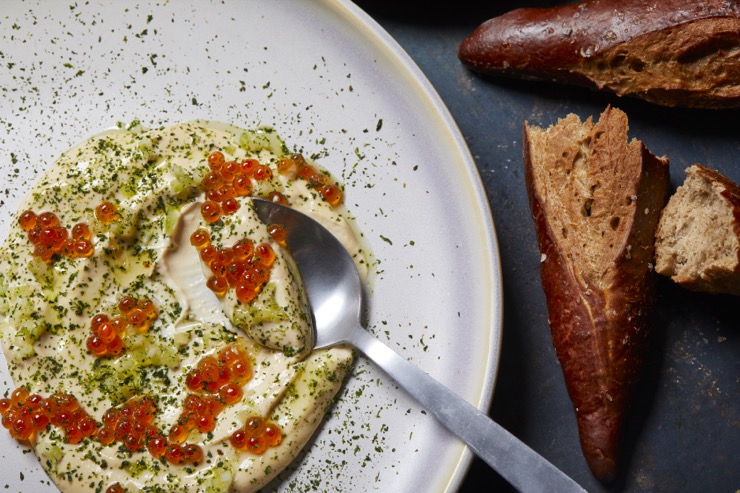 The Whipped Smoked Mackerel (HKD 80), with ikura (salmon roe) and celery, sets the tone. It's yummy! A tasty smoky mackerel cream in which you greedily dig-in with the homemade pretzel bread. Then comes the house signature: the Iberico Pork Muffin (HKD 70/piece) which you'll see all over Instagram. The epitome of pornfood. God this is like … very very pronfood. One last starter to share maybe? I'm voting for the Empanada (HKD 100), filled with a non-dry at all beef stuffing and served with a spicy avocado salsa that will have you lick your fingers. Well, pretty smashing mise-en-bouche I must say!

Let's move on to the main dishes. The Half Duck (HKD 250) served with pomegranate and homemade barbecue sauce is surprising with its quite strong, smoky taste. Very different from your usual duck. But my heart goes to the 12 hrs Smoked Brisket (HKD 210) with pickled onion.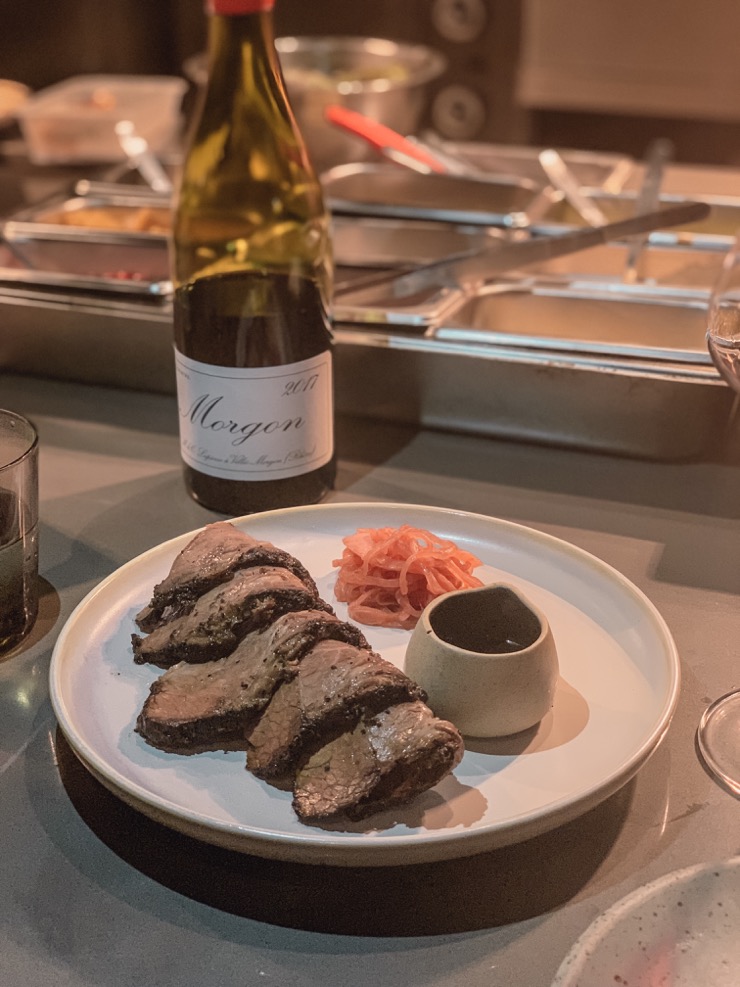 This thing is so good! Slow-cooked to perfection, it just elevates the taste of barbecue to something very much addictive. As for the sides, the Ember Baked Potato (HKD 70) with dill and garlic sour cream is as pornfood as expected but the Grilled Cabbage (HKD 80) with sesame, horseradish and parmesan was definitely an unexpected winner.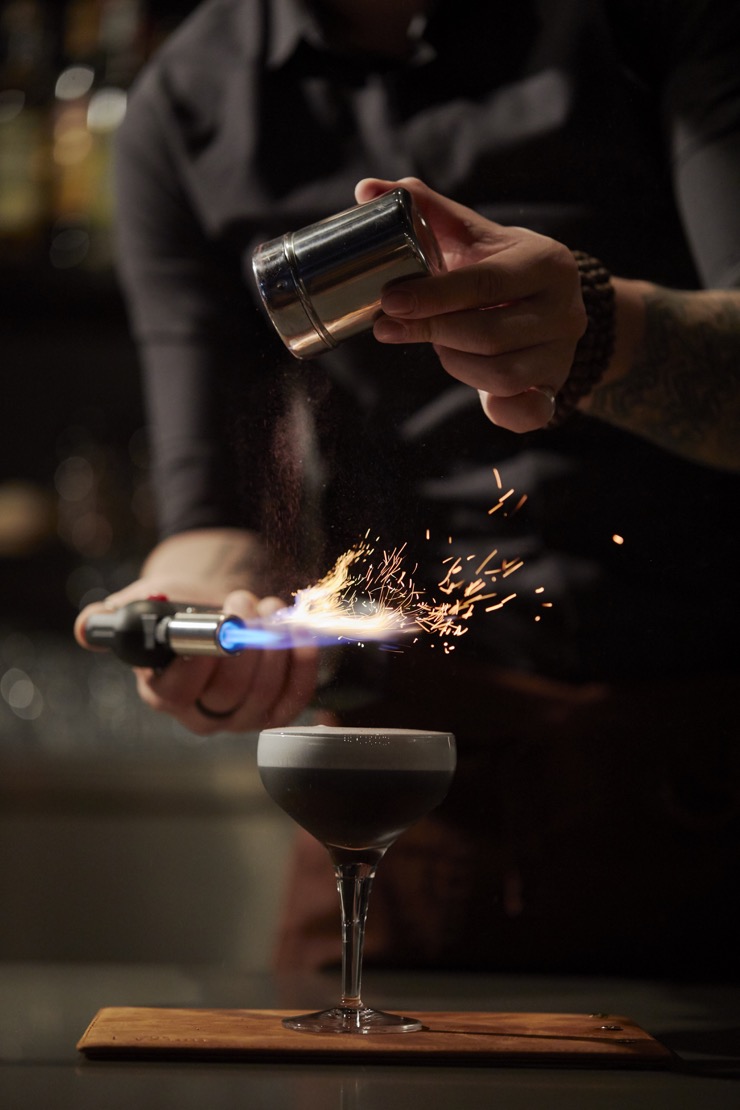 We paired it all with a nice bottle of red wine but could also have gone for cocktails crafted to reflect elements of smoke and fire.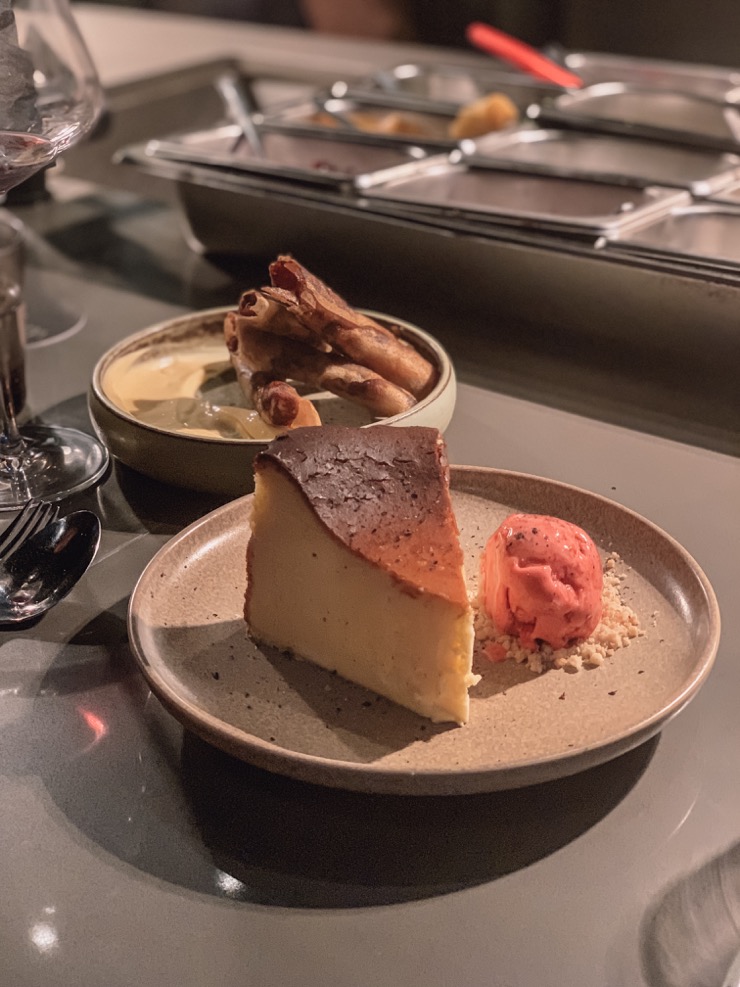 (c) Aude Camus
I definitely don't need dessert, but I mean, would be rude not to give them a go, right? The
Smoked Apple Cigars
(
HKD 80
) are definitely surprising but maybe too smoky for me.
But the
Cheesecake
(
HKD 90
) with its airy texture is everything I love in a proper old New York style cheesecake (not those like compact cheesecakes you find everywhere today).
God am so full! A smoking feast I must say!
Mr Brown
G/F, 9 Ship Street – Wan Chai

This write-up is based on a complementary media tasting hosted by Mr Brown (no monetary compensation)