by Delphine
I find it super tricky when looking for reliable healh information in HK and sometimes feel like waiting when receiving a doctor's note (so expensive!).
Where to find
independent, unbiased health information online
? Where to get reliable health tips and answers to my questions, for me or my children? Who should I trust? What's the difference between public and private? Which vaccines are mandatory? What are the traditional medicine alternatives available to us in HK? Where to go in case of emergency?
I was so confused during my first few months (years) in Hong Kong and often prayed not to be sick. I am not the only one. Amélie and her husband Julien faced the same situation and after years of unsuccessful searches and discussions with friends in the same situation, they decided to launch
Healthy Matters
in 2017.
Their goal: to bring reliable, expert and independent health information to Hong Kong families.
Neither pro-public nor pro-private, independent and free for readers, the Healthy Matters website brings you weekly articles with impartial and relevant health information. There are lots of experts articles - and a focus - on women and families.
Hong Kong Madame
tip
: subscribe to their newsletter for free. Professional analysis, engaging stories, expert advice and much more!
Several maternity, kids' health and parenting related events every year
In October, the
Maternity + Baby Event
is the annual event for future and new parents in HK! It brings together respected doctors and maternity experts, high quality brands and parents for a day. Whether planning to have a baby, expecting one or having just given birth I recommend not to miss it!
Hong Kong Madame tip
: bring your little ones for kids activities and enjoy discounts from great brands!
In June, focus is on
Kid's health and Parenting
. This event gathers hundreds of parents with kids from 0 to 6 y.o. You will not only find answers to most of your questions on your little ones' health and on parenting dilemna, but also discounted products, activities for children and great booths for mums (and daddies). A useful and fun family day.
Healthy Matters has the most comprehensive health directory on maternity and children in Hong Kong with both private and public hospitals (and costs!). Whatever you are looking for (obstetric care / maternal and child health centers / fertility treatments / vaccination packages ...) you will find it for sure. And more is coming!
A unique Expert Advisory Board
Amelie and her team have been working hard over the past years to meet medical experts, doctors, clinic managers, hospital employees. They've personally experienced many centers and services in both private and public, received patients and families feedbacks and built a group of professionals who share their vision of bringing better health information in Hong Kong. Their Expert Advisory Board members are invited to speak at their events, contribute to the website and share unique advices and in-depth analysis.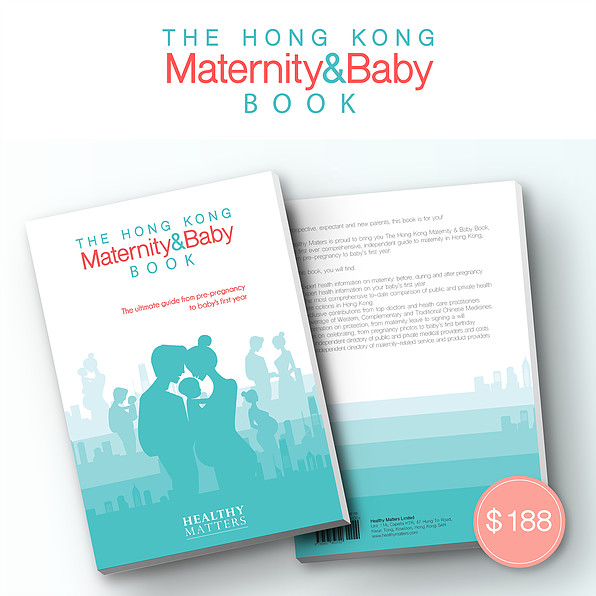 Everything you need and want to know is in that book* which covers all questions before, during and after your pregnancy in Hong Kong: comparison between western and traditional medicines, useful tips, relevant addresses, up-to-date comparison of public and private health care options, expert contributions on dozens of topics from top HK practitioners. It is available in English and Chinese! Once again, a wealth of information!
* available
online
, in selected bookstores (Bookazine, Swindon, Commercial Press..) and specialised shops ("Bumps to Babes").
In a nutshell
: finding quality info and better understanding the healthcare system in Hong Kong has never been easier and it's all thanks to the different tools provided by Healthy Matters. Good job Amélie and Julien!