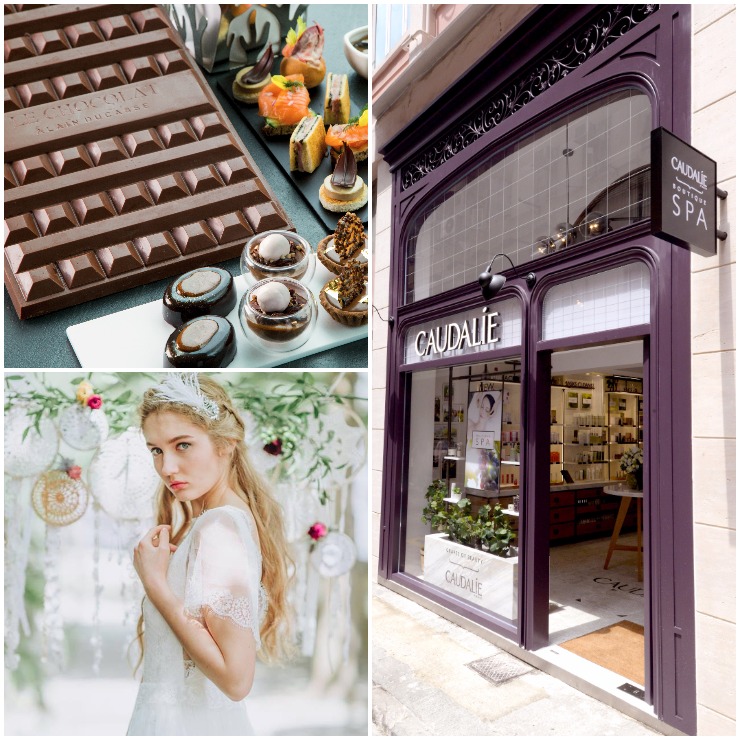 by Aude
Foodie crush: Intercontinental Hong Kong Parisian Afternoon Tea Set showcasing "Le chocolat Alain Ducasse"
Seems like the
Intercontinental Hong Kong
is in a very Ducasse mood lately! After the opening of
RECH by Alain Ducasse
in March, here comes the Afternoon Teas set with pastries inspired by Alain Ducasse's Paris restaurants, all made with Le Chocolat Alain Ducasse.
Le chocolat Alain Ducasse? A unique one! Cocoa beans carefully sourced from various terroirs around the world and then roasted in Ducasse's own factory – in Paris - to create exclusive homemade artisan chocolates.
The Afternoon Tea Set features and array of savoury items and exclusive Parisian desserts using original recipes created by Alain Ducasse and his team of pastry chefs for its various Parisian restaurants:
The Chocolate Tart from Alain Ducasse au Plaza Athénée
Chocolate Mousse from Benoit
Sacher Mango Cake by Nicolas Berger, Artisan Chocolate Maker from Ducasse's factory
Sarazin Ice cream and chocolate cup from Alain Ducasse au Plaza Athénée
Craquelin chocolate from Jules Verne, Eiffel Tower restaurant
Chocolate Brioche, Alain Ducasse's classic recipe
Until May 31st
Weekdays (Except Public Holidays): HKD 608 / 2 persons
Saturday, Sunday & Public Holidays: HKD 628 / 2 persons
Beauty crush: Le Spa Caudalie on Gough Street
My fav beauty spot in Sheung Wan has just re-opened its door after 5 weeks of renovation and I am already deeply in love with the new
Le Spa Caudalie on Gough Street
.
The new Spa is equipped with four treatments rooms, definitely not the kind of spa to host 20 clients at the same time. Inspired by the founder's family vineyard and chateau in Bordeaux, Château Smith Haut Lafitte, Le Spa Caudalie is definitely a cosy little nest that will make you feel at home (but a very cosy and lovely home). And the treatments are absolutely divine! A perfect combination of natural active ingredients from grapes and the grapevine. I am definitely in the mood for a body scrub. Not you?
Fashion crush: La Cérémonie Atelier & Lane's Bridal
Spring has sprung and along with it the wedding season has started again. No no not speaking about me but who knows some of you might gonna get married this year so I am sharing two nice bridal spots with you:
La Cérémonie Atelier
and
Lane's Bridal
.
Looking for the perfect dress to shine (bright like a diamond) on your special day? La Cérémonie Atelier is a luxury European style bridal shop carrying brands Jesús Peiró, Divine Atelier and Otilia Brailoiu Atelier. Ok, to be honest I've never heard about those brands before but believe me, entering in La Cérémonie Atelier feels like opening the doors of a candy shop filled with lace and precious details. Over exciting, even for a girl like me who is not (yet) into wedding things. Ah and of course, they also offer bespoke services on evening dresses for brides, flower girls, mothers …
And because the perfect dress is not perfect enough without the right accessories, you might want to check Lane's Bridal – on the same floor: the ultimate multi-brands shops for bridal accessories. Spent an hour in the shop, checking the jewels, crown flowers and other accessories, and got out with one certitude: I want a tiara for my wedding!
La Cérémonie Atelier & Lane's Bridal
8/F, No1 Lyndhurst Terrace, Central