by Aude Camus


Assouline makes Lane Crawford Pacific Place debuts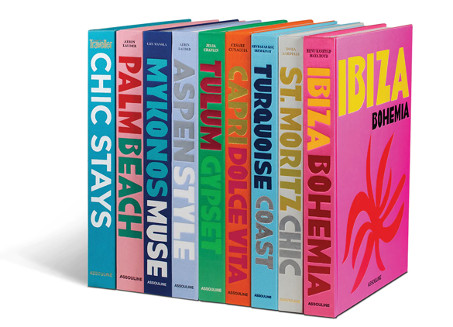 To all the
coffee table books
lover out there – and I'm one of them, luxury, fashion and design books publisher Assouline is opening a corner at Lane Crawford Pacific Place. A selection of some of the publisher's most beautiful and best-selling books is already available online on Lane Crawford's website with titles such as "Hong Kong: Heritage, Arts & Dreams" - featuring
original photography of the city's quintessential landmarks, streets and inhabitants, and anecdotes from longstanding residents, but also "André Fu" dedicate to the work of the esteemed Hong Kong-born interior architect.
https://www.lanecrawford.com.hk/brand/29300015/assouline/home-lifestyle/
Messina and Little Bao collaborates to kick off summer on a refreshing note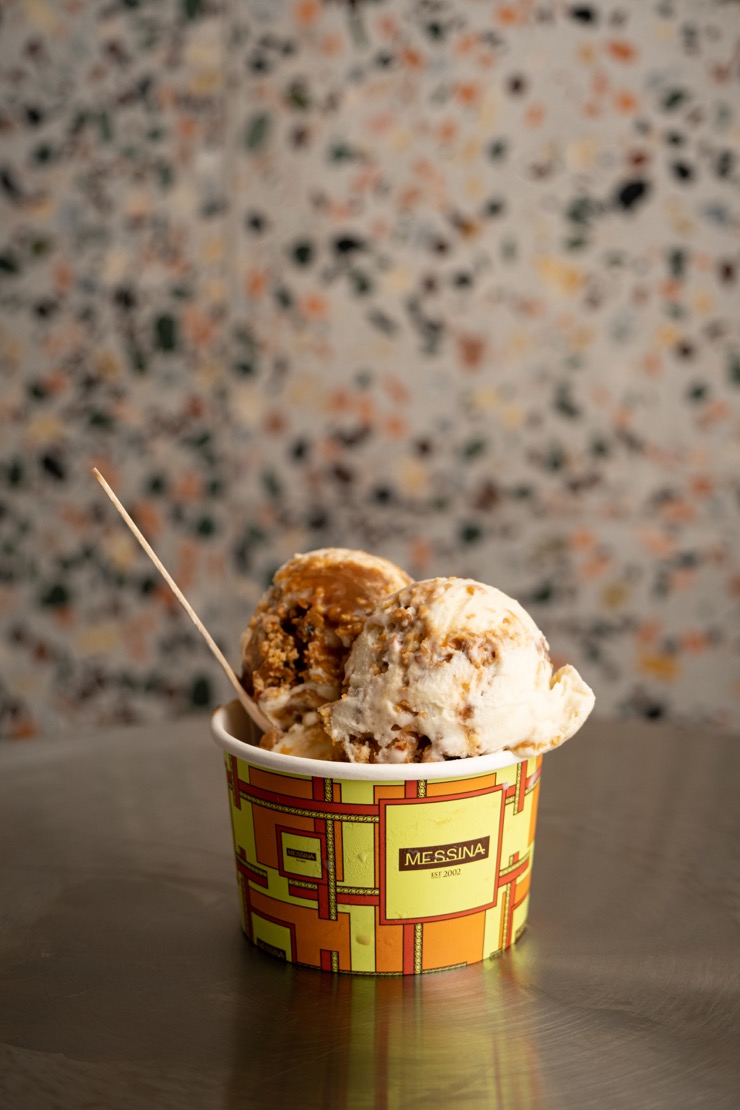 Messina – the iconic Australian gelato brand operated in Hong Kong by the award-winning Black Sheep Restaurants Group, and Little Bao – the Hong Kong creative bao joint helmed by Asia's Best Female Chef 2017 May Chow, are joining hands this summer to bring two custom, limited-edition gelato flavours to town. Available at Messina's Pottinger Street shop and at Little Bao's SoHo and Causeway Bay outlets, the two flavours – Lil' Bean and Se'same But Different, are inspired by the local food scene. The first one is a creamy delight infused with fermented black bean and served with a shortbread while the second one is a toasted white sesame gelato topped with a crunchy chilli crisp.



Champagne Maison Mumm and Cultivate restaurant introduce « Reserve & Regale », a musical dinner paired with RSVR Champagne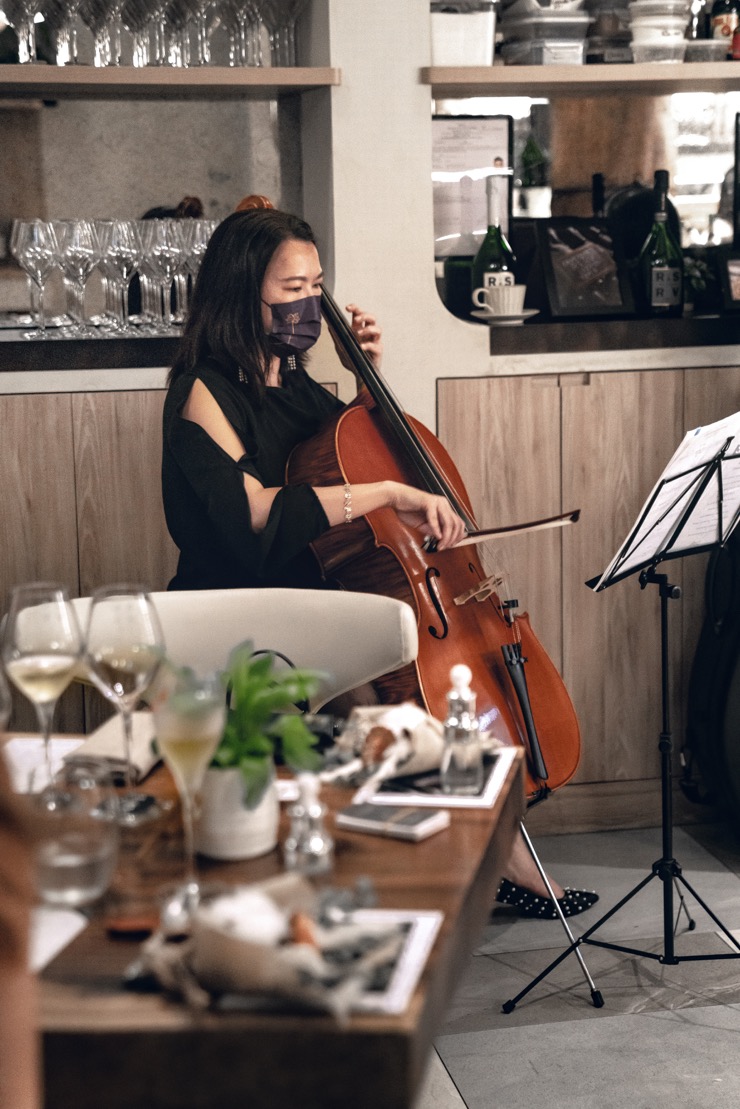 When: Wednesday 10 and Thursday 11 August 2022 – 7.30 pm
How much: HKD 2,988 per guest
Maison Mumm
is partnering with
Cultivate
– the
ingredient-driven intimate fine-casual SoHo restaurant
helmed by chef Leonard Cheung, to create a
two-night only musical dinner experience
paired with RSRV Champagne. Prepare yourself to be regaled with a live classical music performance served alongside an eight-course tasting menu paired with a
vintage selection of RSRV Champagne
. RSRV 4.5 Cuvée paired with a dish of seared foie gras, brussels chiffonade, charred brussels, yuzu-onion jam and green apples or Blanc de Noirs 2012 paired with Barbarie duck served with a beet merlot gel, red pearl onions, duck granola, plums, tardive and compressed blackberries are just two examples of the innovative dish you can expect during your dinner.
22 guests maximum per night. Advance booking is required on
https://www.sevenrooms.com/reservations/cultivate
.
Black Sheep Restaurants celebrates 10 years of operations with a curated line-up of events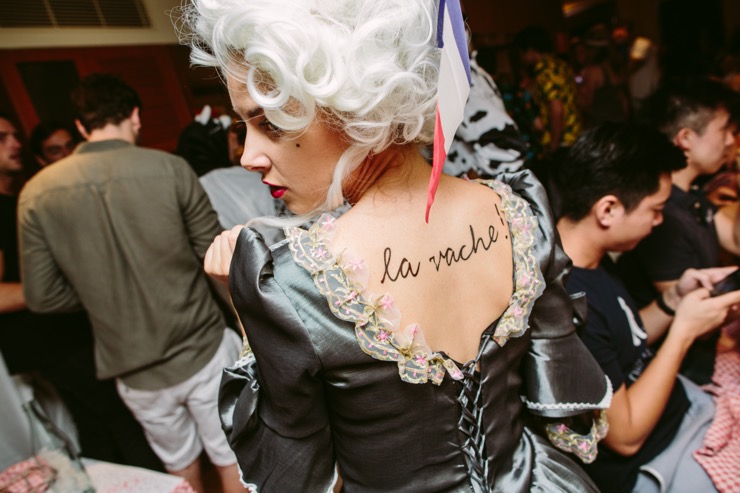 Bringing limited-time curated dining experiences to Hong Kong since 2020, Black Sheep Restaurant's Summer Festival is back this summer with a special line-up of events celebrating the group's 10-year anniversary. In July, the following events await for you.

Ho Lee Fook: Good Fortune Club
When: Sunday 3 July, from 12 pm
How much: from HK 1,188 per person

Enjoy a trip back to an era of glamour and elegance with this gourmet banquet of delectable dim sum paired with a curated selection of Champagnes.

Fukuro: Hifi after dark
When: Thursday 14 July, 9 pm
How much: HKD 388 per person

Evoking the hazy, neon-lit alleyways of Tokyo's izakayas combined with the heart-thumping beats of Ginza's world-renowned clubs, this party will have you boogy late into the night while enjoying the restaurant's signature izakaya bites such as chicken karaage and crispy caramel butter corn.

La Vache!: Bastille Day disco brunch
When: Sunday 17 July, at 12 pm or 2.30 pm
How much: HKD 888 per person

Celebrate France's national day, also known as Bastille Day, with a decadent feast of prime ribeye, free-flowing wine and disco tunes.

Buenos Aires Polo Club: Rock Club Blow Out
When: Thursday 21 July, 9 pm
How much: HKD 288 per guest

As the lights dim the tables get ditched from dinner, guests are invited to spill out onto an impromptu dance floor as the equestrian-themed clubhouse takes on a rebellious edge with a soundtrack of rock 'n' roll's most iconic and revolutionary hits, from the Talking Heads to The Rolling Stones and Oasis. Sip on exclusive concoctions such as the Hendrix Haze, a blend of vodka, taylor port and lemon, as you let loose to this nostalgic celebration of rock across the ages.

The Last Resort: Pong War, the last red cup
When: Sunday 24 July, 3 pm
How much: HKD 388 per two-person team

It's time to throwback to your college days and practise your toss (or beer-chugging) technique as The Last Resort presents the Pong War to end all Pong Wars at SoHo's friendly dive bar. Not into throwing balls into plastic red cups? Place your bet on the side lines and cheer your favourite team on as you fuel up on fried chicken sandos and finger-lickin' wings.



LQV Group opens wine bar and lounge Terroirs by LQV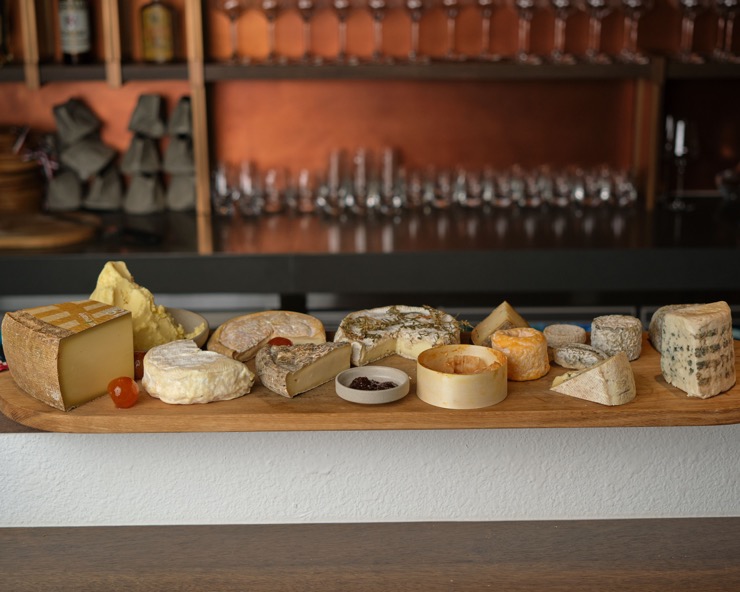 As the French-run, Hong Kong-based company behind some of the city's specialist wine and food shops – think LQV Le bar & La Cave, La Crémerie, La Boucherie, LQV knows a great deal when it comes to enjoying a meal of
authentic French food paired with excellent wines
. Officially opening its doors today – 30 June, at the heart of Central, Terroirs by LQV is a
relaxed wine bar
where novices and wine connoisseurs alike can enjoy a wide selection of biodynamic, organic and natural wines to pair with simple authentic dishes such as pissaladière or pâté en croûte. What's more, the space boasts two beautiful terraces.
www.terroirsbylqv.com