by Aude Camus


Hong Kong Shifts invites you to its next exhibition and community event
When
: 12 to 14 January 2023
Where
: House Studio, 1/F, Soho House, 33 Des Voeux Road West, Sheung Wan
Hong Kong Shifts is a social impact storytelling platform launched three years ago with a mission to give a voice to shift workers, these people who make the city tick, discreetly in the background. A cooked food center operator, a newspaper printing operator, a foreign domestic worker, a clementine grower, a taxi driver and a public toilet cleaner are just a few among the many people who've already share their stories of strength, positivity and resilience with the platform.
This month, the platform is hosting an exhibition and inviting you to discover empowering visual stories and joining inspiring talks and fun interactive storytelling activities while enjoying a drink.
https://www.eventbrite.com/e/hong-kong-included-exhibition-storytelling-music-drinks-tickets-481433960937
Sai Kung Hoi Arts Festival invites you to explore the islands around Sai Kung through art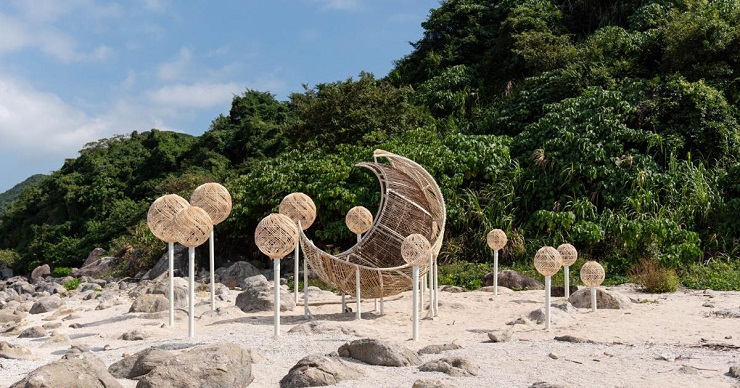 When
: Until 15 January 2023
Where
: Yim Tin Tsai and Sharp Island
A three-year art project, Sai Kung Hoi Arts Festival brings art installations and public programmes to Sharp Island, High Island and Kau Sai Chau. To kick off its first year, the festival has invited nine local artists to contribute artworks which have been installed on scenic spots in Yim Tsin Tsai and Sharp Island. These artworks reflect village stories, cultural inheritance and the natural environment of the islands they've been installed in.
Both islands can be explored freely or you can join free guided tours. There's also a series of events inviting you to explore the islands and their history and stories through art workshops, mindfulness experiences and more.
https://skhartsfestival.hk/en/
The Love of Couture: Artisanship in Fashion Beyond Time celebrates 200 years of couture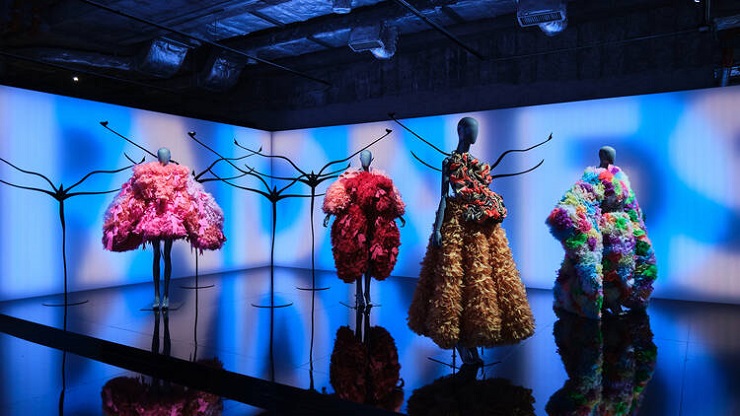 When: until 29 January 2023
Where: 6F, Kunsthalle, K11 MUSEA, 18 Salisbury Road, Tsim Sha Tsui

Organised in collaboration with the Victoria and Albert Museum in London, this exhibition – the first of its kind in Asia, invites you to discover a cultural exchange between east and west and past and present. Emerging fashion designers from Japan, South Korea, China and Hong Kong have been invited to create pieces as responses to womenswear from the V&A's collection dating back to as far as 1830.



Food Made Good Hong Kong has announced the winner of its Food Made Good HK Awards 2022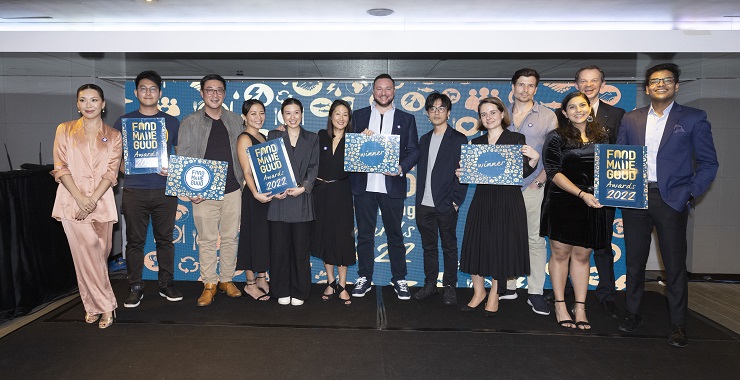 A sustainability consultancy focusing on supporting actors from the F&B and retail sector into taking actions and anticipating future challenges, Food Made Good Hong Kong was launched in 2019. Now well in its fourth year, it has recently hosted the third edition of its annual Food Made Good HK Awards - with again Henderson Land Group as its lead sponsor, shining the spotlights on the businesses and individuals who are transforming the local F&B sector and raising the bar for sustainability.

Food Made Good Business of the Year Award
Awarded to the Food Made Good HK Member who has excelled in their overall sustainability rating
Amber at The Landmark Mandarin Oriental, Hong Kong

Sourcing Award
TABLE by Sandy Keung

Society Award
Clean

Innovation Award
Breer

Supplier Award
Nordaq

Environment Award
Zoku Restaurant & The Terrace at The Hari Hong Kong

One Planet Plate Award
Awarded to the chef who has created the most sustainable and planet-friendly dish
Chefs Oli Marlow and Choi Ming Fai at Aulis Hong Kong

Open Right Award
KIN Food Halls

People's Choice Award
TREEHOUSE



Whale Club is coming to Hong Kong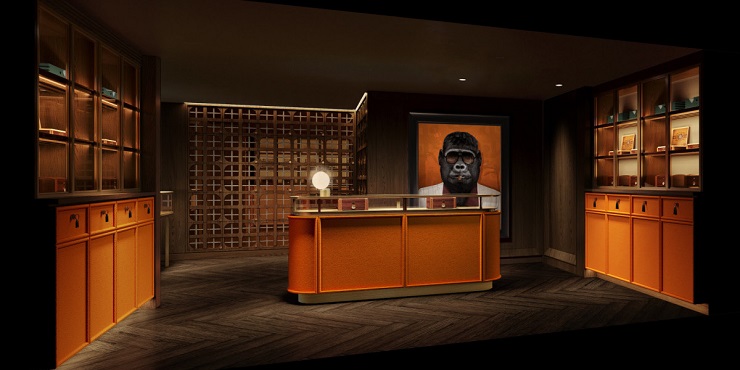 A private club that invites you to enjoy escapism at the very heart of Central, Whale Club is set to open its doors this month on Lyndhurst Terrace. You can expect VIP rooms, a bar, a cigar room and a plush décor reminiscent of traditional members' clubs. Discerning gourmets are in for a treat with a menu of French seasonal creations with Pan-Asian influences by chef Andre L'Herminier.

G/F and 1/F, 29 Lyndhurst Terrace, Central