by Aude Camus



Coravin launches Pivot® Wine Preservation System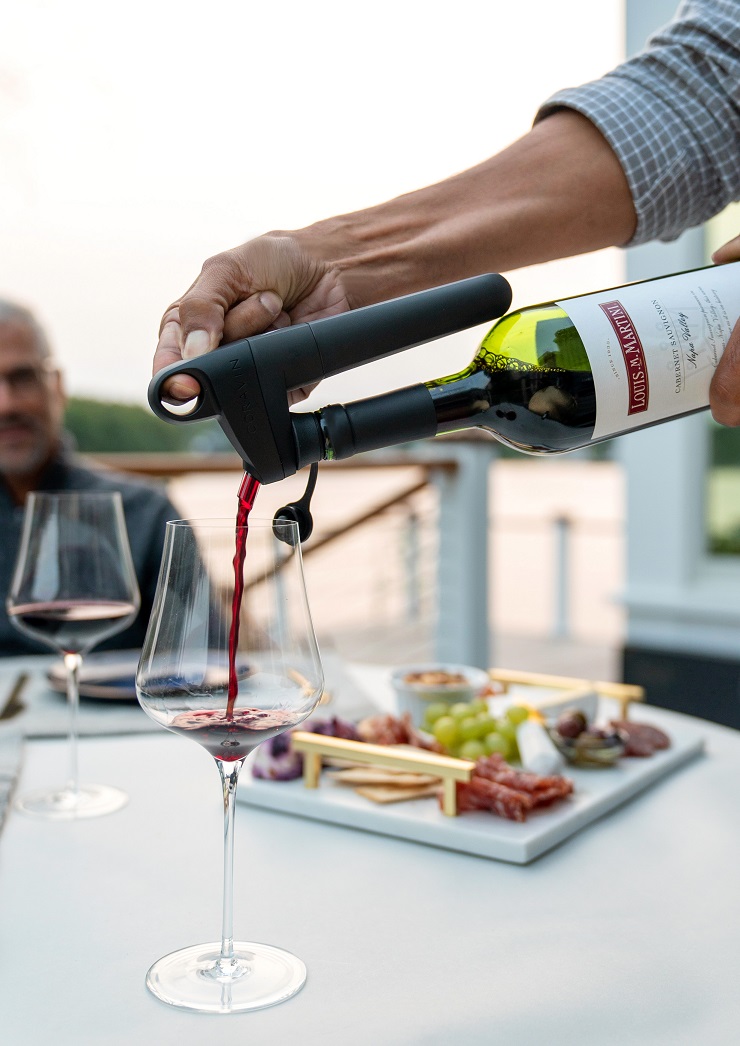 To all the wine drinkers out there, have you ever tried Coravin? Well known by sommeliers and wine connoisseurs all over the world, Coravin is an innovative pouring device that doesn't require you to open the bottle and therefore allows you to preserve the wine. Great for restaurants pouring wine by the glass and people like you and me willing to enjoy one glass or two from a bottle but not more. I have been using my Coravin for more than 2 years now and it is for sure my fav wine accessory. It has proven very useful too when I was pregnant and not able to enjoy a nice bottle with my partner, allowing him to still satisfy his love for wine while I was on a dry diet (sort of … I might have had a few sips here and there but please don't tell). Coravin has recently launched it latest wine preservation device: the
Pivot® Wine Preservation System
. Cheaper than the previous Coravin systems, and therefore targeting individual consumers rather than high-end restaurants like before, this new device is a more straightforward pourer, but still one that preserves the integrity of the bottle. While previous devices didn't require you to remove the cork, this new one comes as a replacement to the cork, which you have to pull, but one that keeps the pressure up within the bottle so that there is no reaction, aka oxidation, of wine with air. In a nutshell, you don't have to finish that bottle in just a few days after opening it and can keep it for up to 4 weeks. I am not gonna lie, I usually don't need to wait that long to finish a bottle (what can I say? I'm French after all) but it's a great way to make a nice bottle last a little longer.
Cherry on the cake: the Pivot® Stopper is compatible with all style wine closures and bottle shapes.
HKD 980
Available at Watson's Wine stores, SOGO Causeway Bay, Wing On Sheung Wan and CitiStore Tsuen Wan.
http://www.coravin.com/
Hong Kong-based artist Phoebe Hui selected, in collaboration with curator Ying Kwok, to realise the fifth Audemars Piguet Art Commission and the first commission to be shown in Asia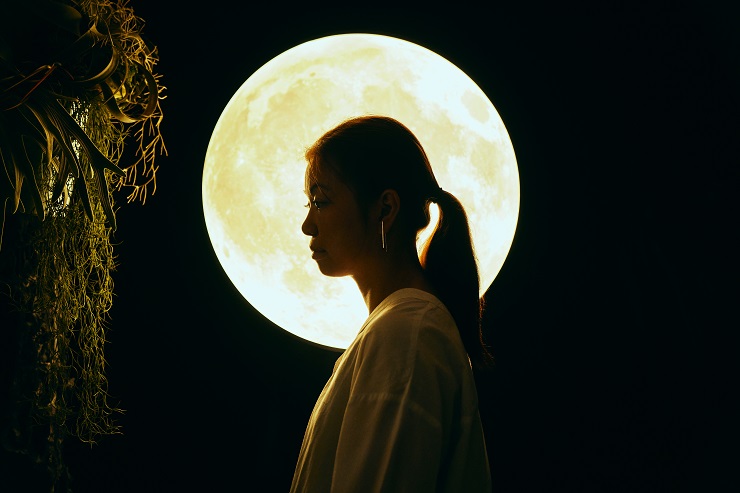 Since 2012 and as a continuity of the talents and craft the fine watching manufacturer has been promoting since 1875, Audemars Piguet commissions international artists to create contemporary artworks. "The brand believes in the power of contemporary art to connect and be connected". For its fifth commission, the brand has selected Hong Kong-based multidisciplinary artist Phoebe Hui. Working in collaboration with Hong Kong-based art curator Ying Kwok, the artist has imagined The Moon is Leaving Us, a large-scale installation highlighting the role that visual representation plays in science and in our understanding of the Universe. A poetic art piece, The Moon is Leaving Us invites you to embrace new perspective through contemporary art.

The first ever Audemars Piguet Art Commission to be shown in Asia, it will be unveiled at Tai Kwun on April 23, 2021 and will remain on view for four weeks. Get ready to see the moon!


Honi Honi brings tiki vibes to The Upper House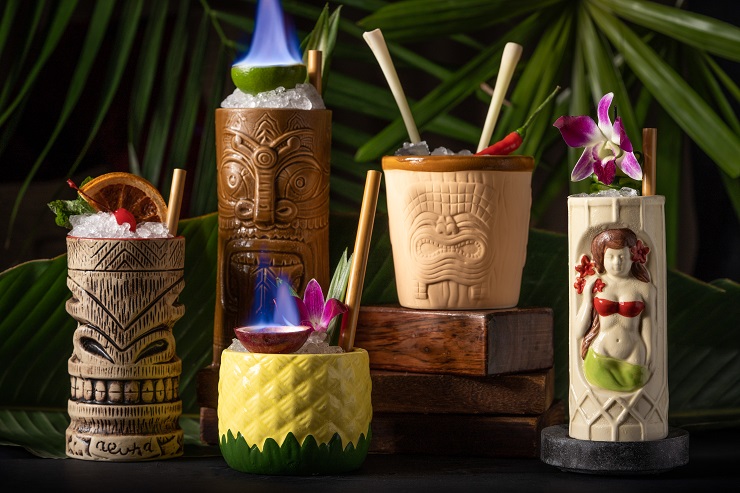 With international travel still a remote prospects, our chances to visit Polynesia in a near future are close to none. But, Honi Honi Tiki Cocktail Lounge, Asia's first tiki bar, is joining forces with The Upper House to bring tiki vibes to Hong Kong.
Located within the greenery of The Lawn at The Upper House,
Maka Hiki Lounge
is a Polynesian haven serving coffees, teas and juices in the morning and spicing things up from noon with refreshing bar bites such as the
Cubano pulled pork sandwich
or the
Jamaican jerk chicken skewers
, a wide collection of
rums
and a selection of Honi Honi's signature cocktails including the tequila-based
Tik Tok Tiki
(
HKD 140
) and the
Maka Hiki Punch
(
HKD 180
).
Stay tuned for a fun line-up of events including Naugh'tiki Tuesdays, Wine Not Wednesdays, Cigar and Rum Tastings and more
The Lawn and Level 6, The Upper House, Pacifi Place 88 Queensway
Until May 31, 2021
https://www.facebook.com/makahikilounge
K11 MUSEA brings some Parisian Romance to Hong Kong and invites you to indulge in al fresco dining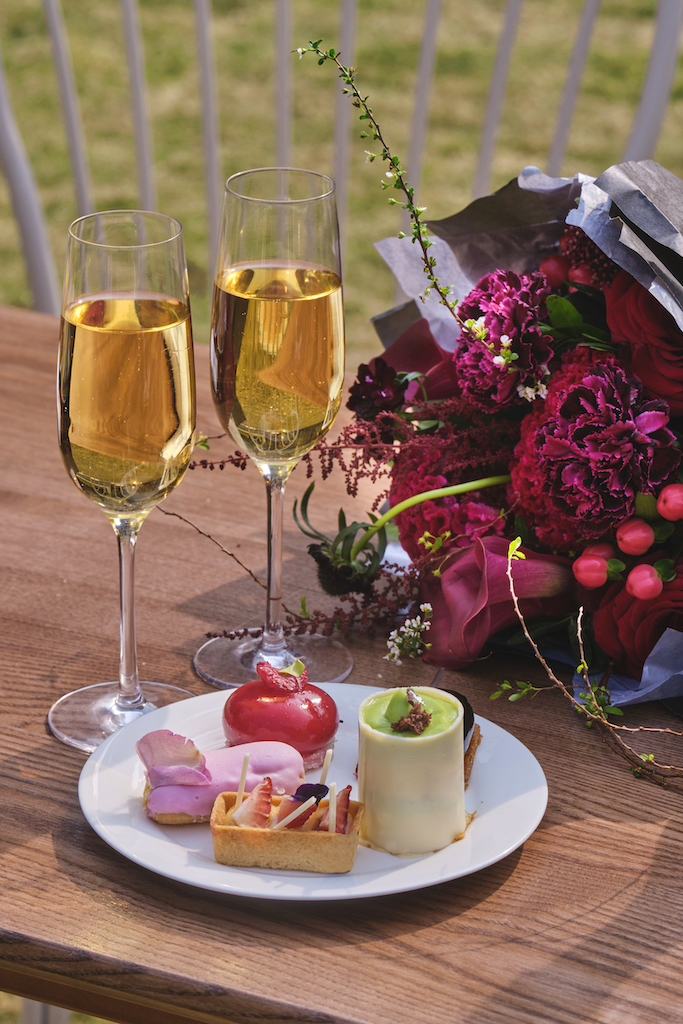 Another opportunity to travel without leaving Hong Kong is by heading to
K11 MUSEA
for a very Parisian day. Who's in for a trip to the City of Love, Art and Light? Start your journey with enjoying an al fresco afternoon tea experience at the Bohemian Garden transformed into a picturesque French-inspired terrace. Seat at your bistro-style table and enjoy one of Paris' most famous activity, crowd watching, as you indulge on delicious treats from Fortnum & Mason. Do not leave the terrace without getting your complimentary personalised bouquet at the onsite pop-up by Blooms & Blossoms. Continue with a stop at the Opera Theatre to snap a photo and make a wish under the
C'est Mon Coeur
floating art showcase on your way to K11 MUSEA's 6/F where Cartier has created a very romantic décor with French cinematic backdrops and Parisian-styled street installation.
Booking for the al fresco afternoon tea experience
Al fresco Afternoon Tea and C'est Mon Coeur art installation are available until March 14
L'Amour by Cartier installation are available until February 28
Michelin star restaurant ÉPURE joins forces with Asia's Best Bar 2019, The Old Man, to create a relaxing afternoon drinks and dining experience at the Lounge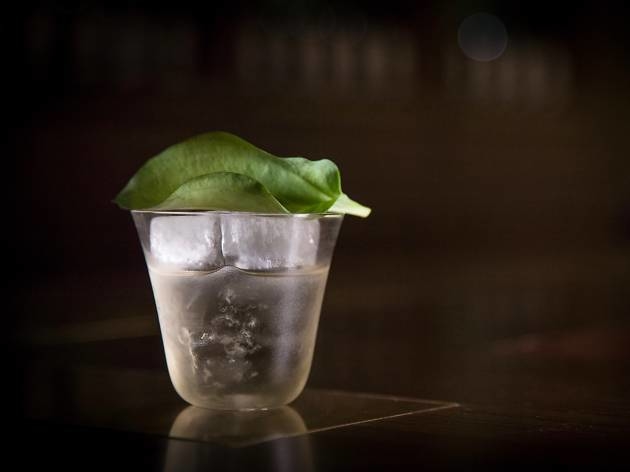 A rare collaboration between two awarded venues, ÉPURE x The Old Man invites you to enjoy chef Nicolas Boutin's elegant French bites paired with Nikita Matveev's innovative cocktails. Sit back and relax at ÉPURE lounge's beautiful outdoor garden while indulging on decadent snacks such as the homemade smoked salmon, the ham & cheese croque or the golden crab fritter paired with cocktails including the famous The Sun Also Rises #1929 - an Asian-influenced, aromatic drink that is initially bitter, with the taste of coconut followed by a smoothly, intensified aroma from pandan – or To Have and Have Not #1937 with wood-fused Havana 3 years rum, Coca-Cola and lime juice, topped with a light vanilla foam.

Until the end of February
Monday to Sunday 2.30 pm to 6pm
Shop 403, 4/F, Ocean Centre, Harbour City, Tsim Sha Tsui, Hong Kong