by Aude Camus


Four Seasons Hotel Hong Kong launches new bar ARGO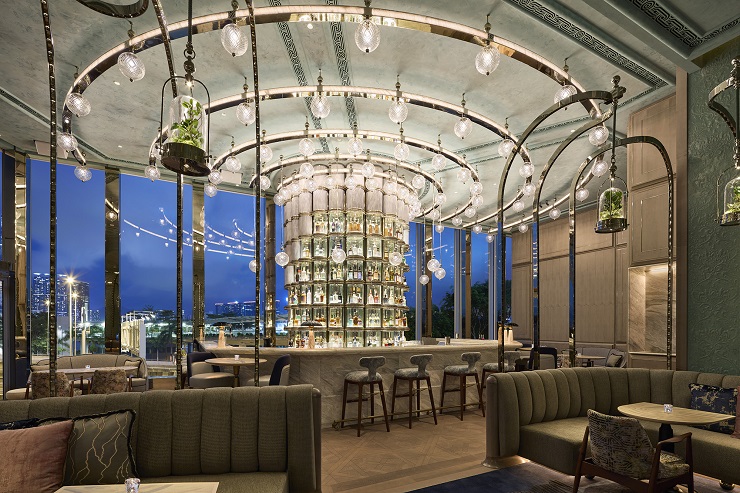 Inspired by the myth of Jason and the Argonauts and their journey of discovery,
ARGO
takes us on an exploration of innovation in the world of spirits. Having just broken new ground with taking Caprice Bar to rank 10 of the Asia's 50 Best Bars 2021 list and therefore clinching the highest climber award, mixologist Summer Lo and Beverage Manager Lorenzo Antinori has imagined a menu showcasing how the world around us is shaping the way we drink and eat. The debut cocktail menu celebrates ingredients such as honey, cacao or rice which are staples today but may be endangered in the future. Alongside this cocktail menu is a collection of spirits celebrating innovation and breaking the rules of traditional spirits classification, many of which are available for the very first time in Hong Kong.
https://www.fourseasons.com/hongkong/dining/lounges/argo/
F&B Run Club has already raised over HKD 400,000 to support underprivileged children in Hong Kong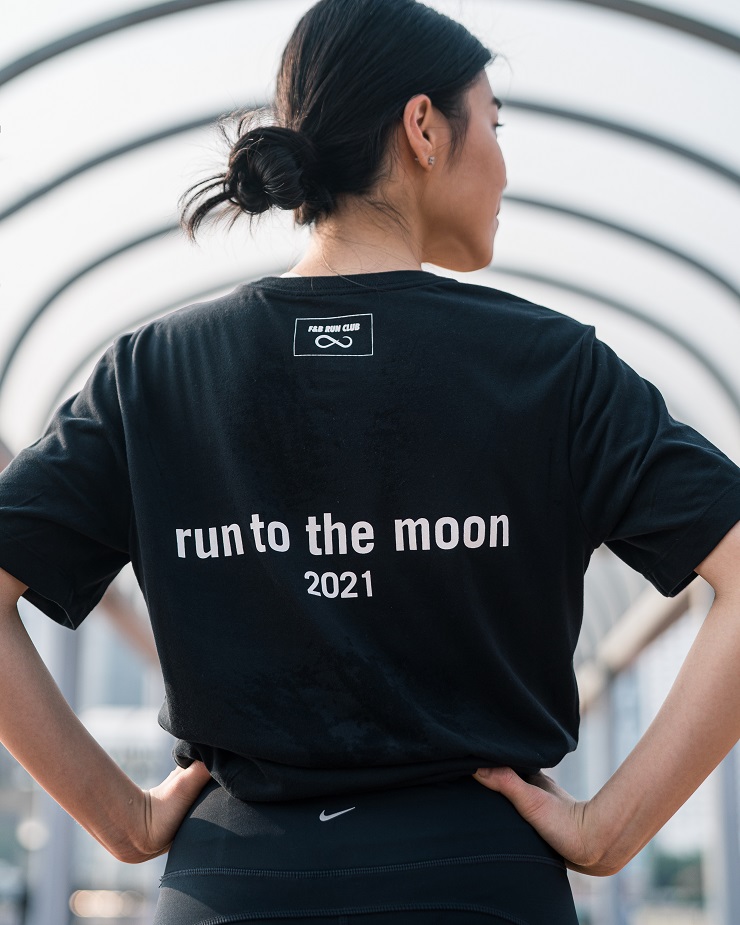 The
F&B Run Club
was launched in April this year with a goal to channel Hong Kong F&B industry energy into a worthy cause, during these unprecedented challenging times. Restaurateurs, chefs, bartenders, cooks and more have been invited to run, hike and walk and log their distance on Strava with an aim to accumulate 384,400 kilometres before 31 December, the distance from Earth to the Moon. Not only is this initiative promoting wellbeing, mental health and a sense of community in the industry but it is also helping to raise money for two charities with corporate sponsors giving $1 per kilometre.
So far, more than HKD 400,000 have already been raised for
Lifewire Foundation
, to raise community awareness of rare diseases and fund medical emergencies, and for
Inspiring HK Sports Foundation
, to develop sporting programs for underprivileges children in Hong Kong.
But the way to the moon is still long and F&B Run Club now invites participants, in and out the F&B Community, to join the effort. Create an account on the Strava app, request to join the F&B Run Club group and once your request has been approved you can start working-out using the app "RUN" setting to contribute toward the collective "Run to the Moon" goal.
https://www.fnbrunclub.com/
Veuve Clicquot celebrates summer with a series of pop-up "Clicquot Terraces"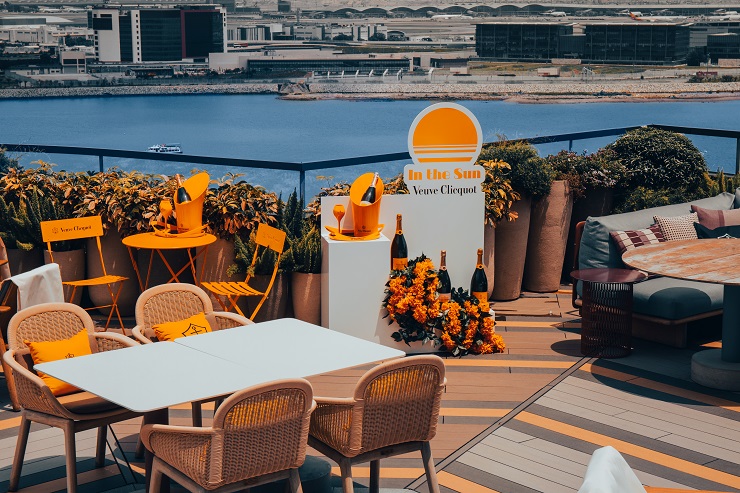 Is there anything better than basking in the sun on a sunny summer day, a fresh glass of Champagne in your hands? This summer, Veuve Clicquot takes over Kerry Hotel's Red Sugar, Sheraton Tung Chungs Sunset Grill and Portico outdoor terraces with its In the Sun campaign. Each venue is adorned with Veuve Clicquot's signature yellow colour and will be serving Veuve Clicquot Yellow Label paired with refreshing snacks.

Until the end of August
Red Sugar, 7/F, Kerry Hotel, 38 Hung Luen Rd - Hung Hom
Sunset Grill, 19/F Sheraton Hong Kong Tung Chung Hotel Tung Chung, 9 Yi Tung Road – lantau Island
Portico, 3/F, LHT Tower, 31 Queen's Road – Central



CRUST Italian launches street food counter SCIUSCIA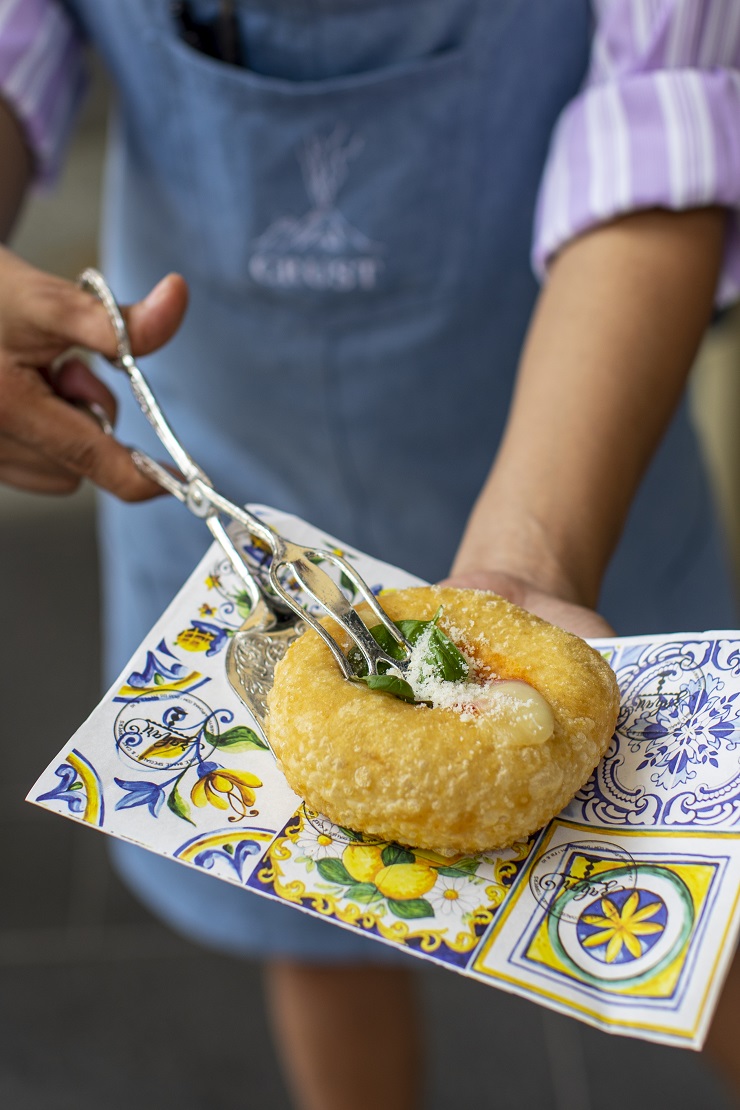 My recent visit to CRUST Italian has left me will a will to be back soon, a desire to travel to the Amalfi Coast and an eagerness to discover
SCIUSCIA
, the restaurant's street food counter which wasn't opened yet. Having just launched on August 1, the all-day takeaway counter serves an authentic selection of traditional Neapolitan street food. Cue pizza fritta (as featured on the picture above), a selection of giri di pasta, pasta fried until crispy and sold over the counter, but also fried baby sardines and seaweed zeppole (deep fried dough balls) served in a traditional paper cone.
https://www.crustitalian.com.hk/
The Heritage Woo Cheong Pawn Shop, 60-66 Johnston Road – Wan Chai
Rediscover our full review of CRUST Italian
Cassio celebrates the return to social normalcy with a shake It EP pop-up series and all-you-can-eat Pinchos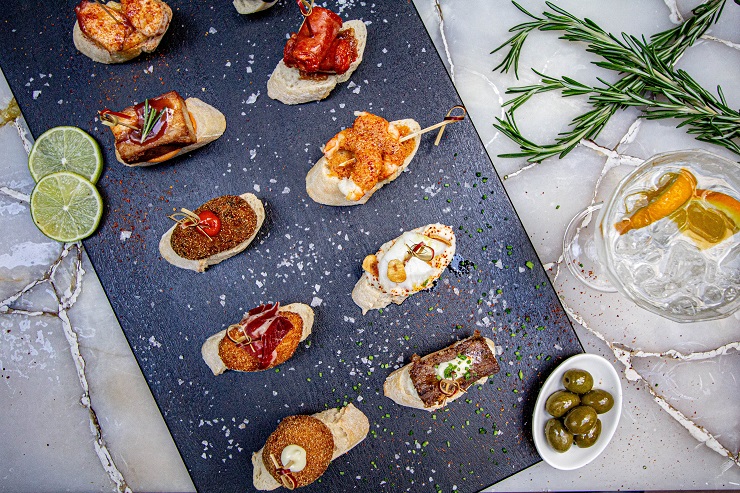 This summer,
Cassio
gives life back to music with a series of curated pop-up featuring an eclectic line-up of DJs and guest mixologists. On 19 August, enjoy a deep dive into 80's Japanese City Pop and get lost in translation, not sure if you are in Roppongi or Cassio, as you dance to the tunes of JayMe, AKA the Disco Doctor, and sip on a liquid creation from Alberto Aldave. On 9 September, relive the rise of UK House music with Dj Johnny Hiller and drinks poured by award-winning bartender Natalie Lau.
What's more is that every Wednesday and Thursday, from 5pm to 10 pm, you can enjoy an all-you-can-eat Pinchos menu. For just HKD 298, you can eat as much as you want from the ever-changing selection of 15 bites including prawn croqueta or cod brandade.
http://www.cassio.com.hk/home
33 Wyndham Street – Central
La Rambla by Catalunya introduces new à la carte dishes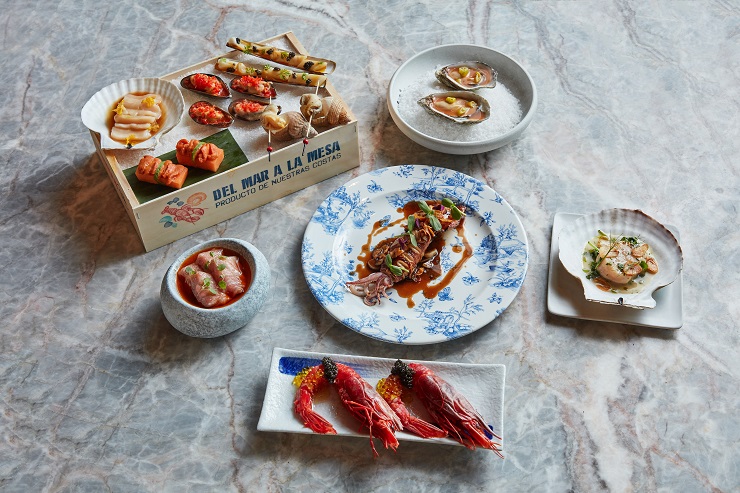 With international travel still not an easy thing,
La Rambla by Catalunya
is the closest I'll go to Barcelona this summer. And if I'd love to pay a visit to the Sagrada Familia and wander around La Rambla for real, I have to say the new à la carte dishes by chef Ferran Tadeo are making it up for it. Cue
Seafood Canelon
(
HKD 200
), generously stuffed with crab, uni and scallop and then coated in a crab-infused bechamel sauce,
Calamar Con Refrito de Ajo
(
HKD 220
), served simply with garlic chips and olive oil to preserve the chewy flavour and rustic simplicity,
Lubina A La Sal
(
HKD 750
), a salt-baked Spanish seabass, and my fav the
Del Mar A La Mesa
(
HKD 850
), a cold seafood platter of market catches that tastes just like summer in Spain.
https://www.larambla.hk/en/home
3071-73, level, 3, ifc mall – Central