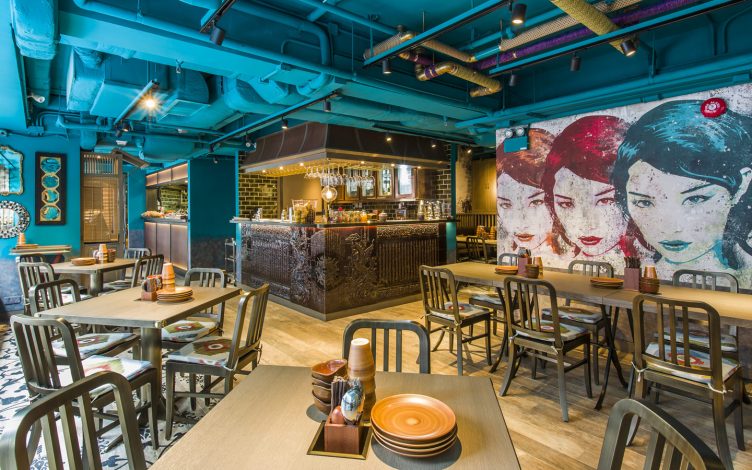 Edit 7 Janvier 2018: Ce restaurant est maintenant fermé
By Delphine
I am a Thai food addict. So when I hear of a new place, I just book and run! But on the other side I can be highly critical. Papaya salads, green currys or Tom Yam Soup…I know quite well!
This place was very promising. But in real? One lunch after, here is the verdict:
A modern design
inspired by Thai style tattoos: this gives an artsy yet comfortable feel to the space.
A renowed thaï chef
who has previously cooked in the finest Thai restaurants: good quality products, spicy and savory typical dishes. Nothing to complain about. The charcoal grilled squid is perfect.
I can add pretty and elegant tableware and smily waiters.
A bit pricy but for a pleasant moment in a refined atmosphere, it's OK.
Personally, I would recommend the set lunch with its appetizers buffet and main.
Perfect for a lunch with friends.
More info : http://mytaitai.hk/
Address:
2F, 8 Lyndhurst Terrace, Central
Phone:
2896 6018
Opening hours:
mon-sat: 12pm - 3pm / 6pm – 11pmr
Bill for 2: 516HK$
1 set lunch: 158HK$ +10% (buffet / starter / main)
1 papaya salad: 108HK$
1 grilled squid: 138HK$
1 rice: 25HK$
1 thai tea: 40HK$