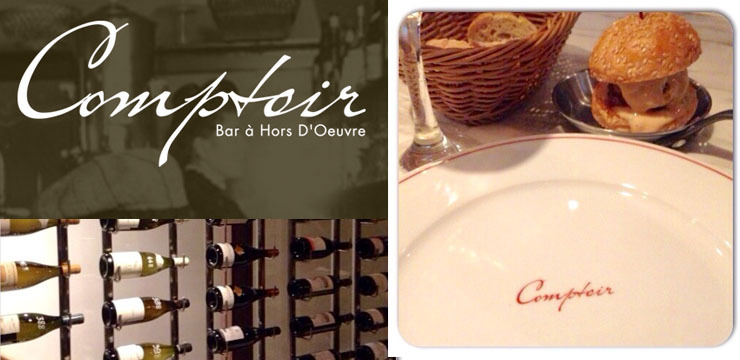 Things are really kicking off in Kennedy Town, the area is sprouting new restaurants by day. And with its recent addition The Comptoir it's now become THE place to be. Over at The Comptoir life goes by and flows around a warm and welcoming atmosphere. Another winner by French Creations (Le Pastis, Le Boudoir, FAB, Metropolitan, Saint Germain), indeed the team is here to stay at Forbes Street, in the heart of KTown, bringing with them bags of experience and savoir-faire. Thank you Benoit, Olivier, Jerome and all the others for making sure we always have a great time! At The Comptoir, you choose your wine upstairs. An open cellar and a window into great gems of the wine world. Then you go back down it's time to relax, have a drink at the bar, meet up with your mates and have a good laugh. No tables (apart from two very small ones) but huge counter tops (that's what comptoir means in French). The décor is in no way pretentious, it's simple and tasteful, you feel at ease instantly. We relish in "frenchies' tapas", cold cut and cheese boards. Indulge in the chocolate ravioli or the waffles for dessert. On your own, as a couple or with a bunch of friends, a great night in the cards whatever happens. See you there?

Le Comptoir

42 Forbes street, KT, HK

If you only want to buy wine, know that a bottle costs 100HKD less if you don't drink it on the spot.

Please note that they will have the alcohol licence at the beginning of July.

More infos on the Website