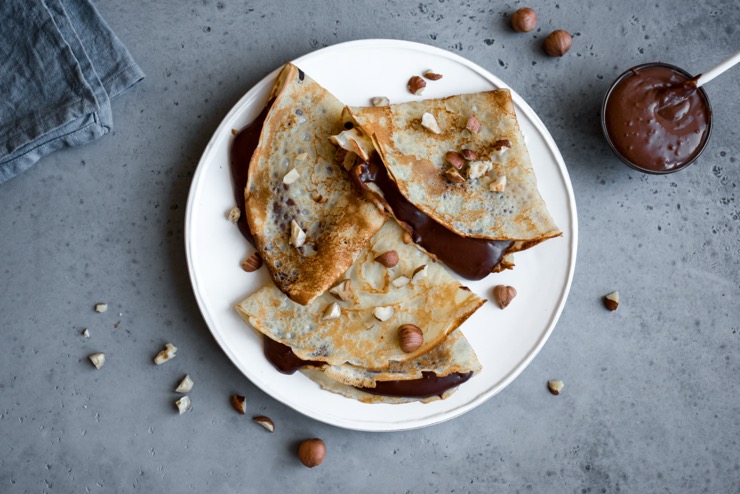 This yummy article is brought to you as a paid partnership with
MyMarket
Did you know that French people, being French people, have a day dedicated to eating crepes? I'm not teasing you, I swear. La Chandeleur (Candlemas Day) isn't only a religious holiday but also (and maybe more importantly) the perfect excuse for a crepes feast. Let's be honest, the eating aspect of that day – February 2
nd
every year – definitely seems to have taken over the religious and or spiritual part of it but hey, isn't food a French equivalent for religion? So, who's in for a crepy (but not creepy) feast?
Of course, you could opt for the eat out option. But let's not forget La Chandeleur is a family and friendly festival and nothing can beat a home-hosted crepes party. And with the below super easy recipe, you'll have no excuse not to treat yourself to a few rounds of crepes this month!
Ingredients for the crepe batter (for approx 20 crepes)

Hong Kong Madame tips: why don't you make it an 100% French feast by using French ingredients? Too complicated would you say? Well, not at all since you can order them all in one go on MyMarket (next day delivery if you order before 4pm. How convenient?). You really have no excuse not to flip those crepes!






In a large mixing bowl, whisk together flour and sugar. Add melted butter, eggs and milk and whisk again. Store in fridge for at least 30 min.

Pssst: we do like to add just a few drops of orange blossom to the batter for a subtle yummy touch.

And now it's where the fun begins! Time to start flipping those crepes in a pan and add some yummy toppings. The best way to do it if you ask us is to have all the toppings ready, buffet style, and leave it to each guest to customize their crepes.


A few toppings you must absolutely have:
Sugar
Have you ever tried a salted butter and sugar crepe? It's honestly, and seriously, probably one of the simplest yet best thing on earth!
Lucien Georgelin's fruits preserves
inspired by the brand founder's mother secret recipes and slowly cooked in copper keetles which helps better preserving the savor and zest of the fruits. In the end, those fruits preserves taste just like as if they were made by our grandmothers.

And whatever else you fancy! So, who's in for the feast?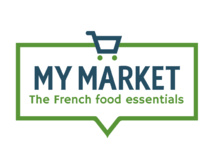 About MyMarket HK

MyMarket is an online shop offering a unique selection of 100% French products (dry, chilled and frozen) with an unbroken cold chain. Over the past two years, the shop has expanded and today partners with more than 60 brands bringing you over 400 products (meat, fish, organic selection, dairies, vegetables, bread and pastries …) and counting. The team is committed to work directly with producers and factories to ensure a consistent supply of quality, a complete traceability but also the best prices for the customers.