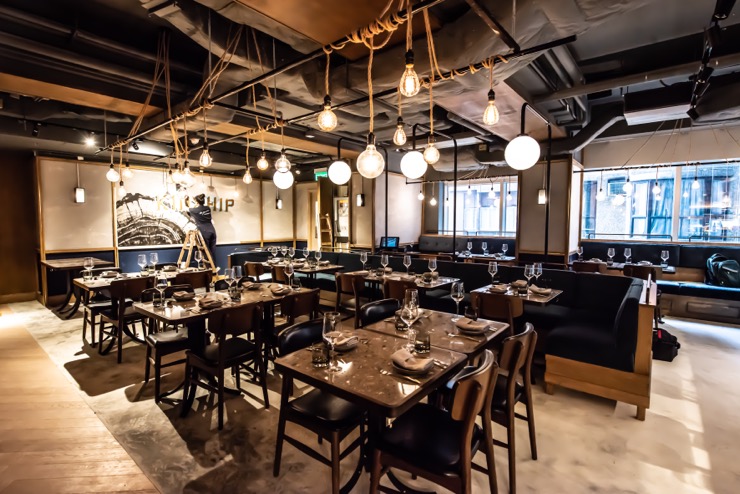 by Aude Camus

Hong Kong culinary scene is known for being particularly tough and competitive: one day you are the trendiest place in town and the next one people don't come to you anymore. You could think that only a fool would wanna give it a go and open a new venue here, moreover in Soho where there are already so many restaurants. A fool or someone with years of experience at the forefront of Hong Kong's culinary scene just like chefs Chris Grare and Arron Rhodes, the two brains behind Soho's latest soulful and rustic home-style cuisine bistro Kinship.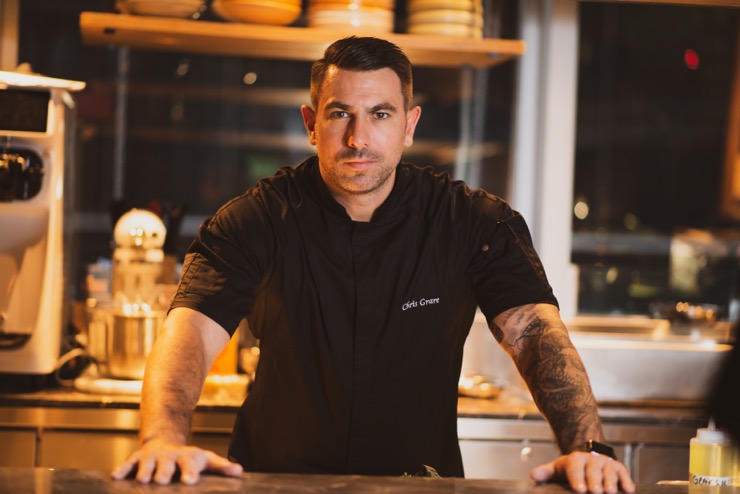 The first one, born and raised in the US, made a name for himself as the Executive Chef of Lan Kwai Fong's trendiest New-York style brasserie Lily & Bloom.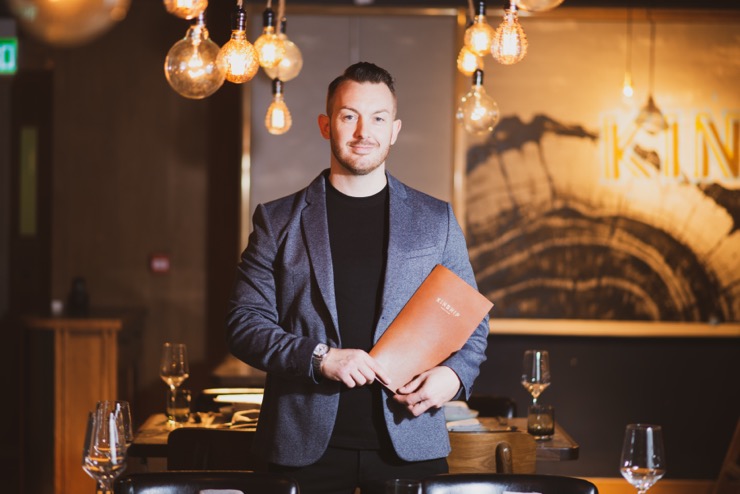 The second one brought his British roots to the local dining scene when leading the successful opening of Gough's On Gough in 2017.
They are now joining forces to serve farm-to-table soulful food in a design atmosphere, and it's actually working pretty well!

With such a name, you won't be surprised to hear that hospitality really is at the core of the concept. From the farmers who supply their ingredients, Chris and Arron are making a great deal of forming sustainable relationship with family-run local farms and suppliers, to the guests who walk through the door, everyone at Kinship is regarded as kin. This is also the reason why, while Chris helms the kitchen, Arron is at the front of house ensuring a warm and soulful experience for each and every guest. I definitely think it makes a difference to have him on the floor and be able to discuss with him, food should be a social experience you share with the people you are having dinner with but also the people who are cooking for you and welcoming you into their house.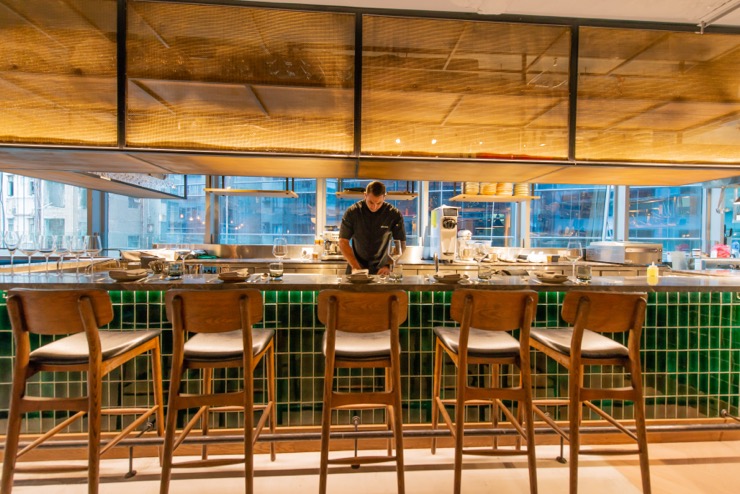 And the interior has definitely been designed to encourage interactions: open kitchen, big tables making it easy to come with a group of friends (plus they do take bookings … yassss! I don't like this trend of having restaurants which don't take bookings), seats at the bar …

What about the food?
The menu is short, highlighting dishes inspired by chefs Chris and Arron's upbringing in the US and the UK and divided into four categories: First Flavours, Main Event, Bits & Pieces (sides) and Sweet Treats.

Let's just order a bit of everything shall we? I'm thinking maybe 4-5 starters to share then maybe 2 or 3 mains and all the desserts (there are only 3 on the menu). I know that's a lot but there's quite a few of us tonight and I wanna give a go to as many dishes as possible.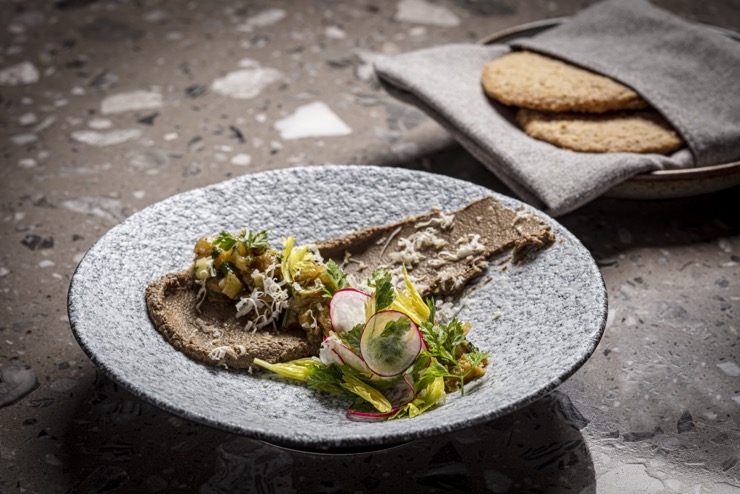 Giving a go to the First Flavours with Chef Chris' childhood inspired Chicken Liver Mousse (HKD 110) which comes not with bread but with an oat cracker (almost like a cookie). A very personal and therefore quite interesting take on pâté!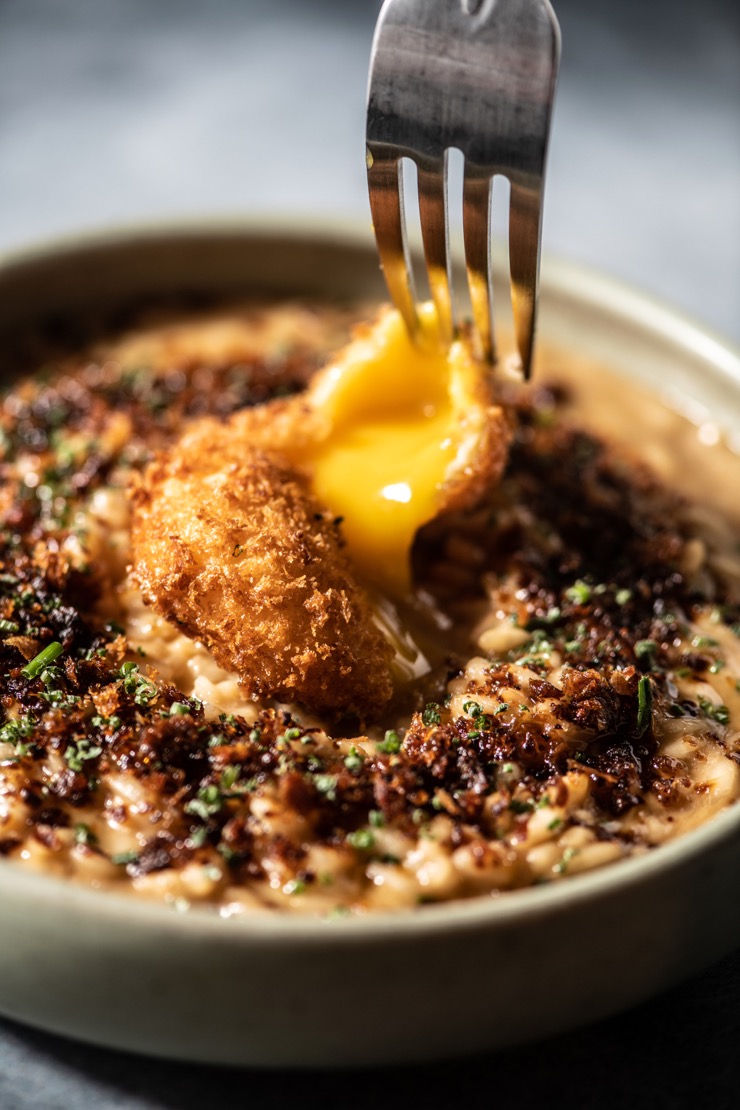 Another very comforting starter, quite American-flavors-infused, is the Burnt Onion Risotto (HKD 138) with its egg yolk beignet. Seems like this one is coming all the way from Little Italy.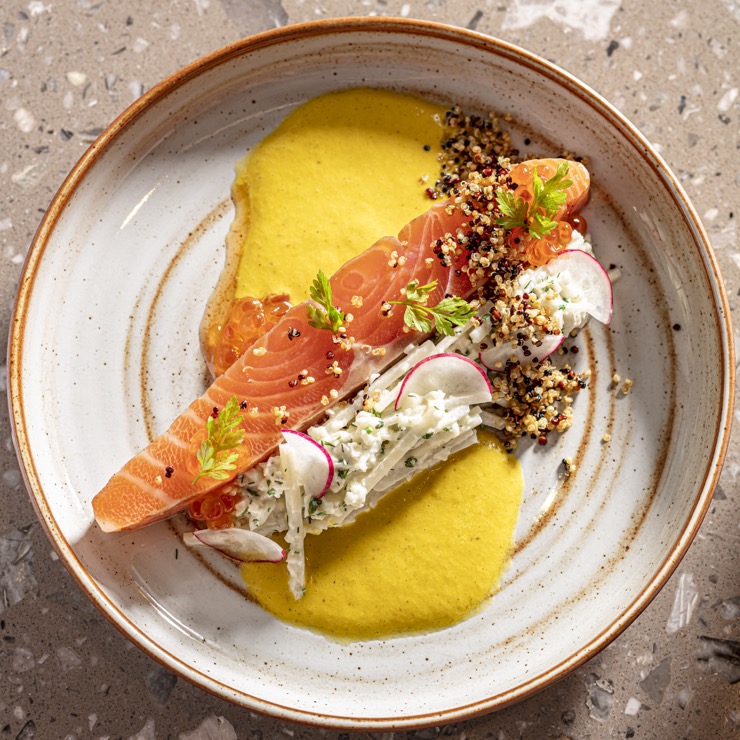 The Smoked Faroe Island Salmon (HKD 158) is quite different from the two previous ones, spicier and with a South-American kick.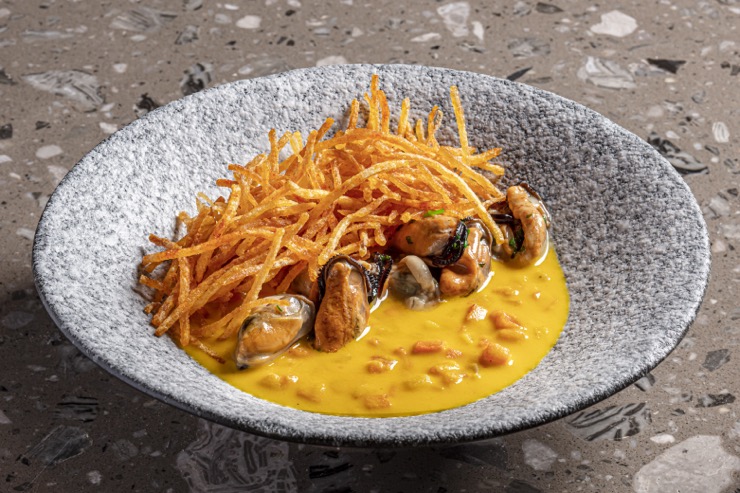 Hong Kong Madame's fav: Almost Moules Frites (HKD 128), a flagrant take on the traditional Mussels & Fries served in the yummiest shellfish broth.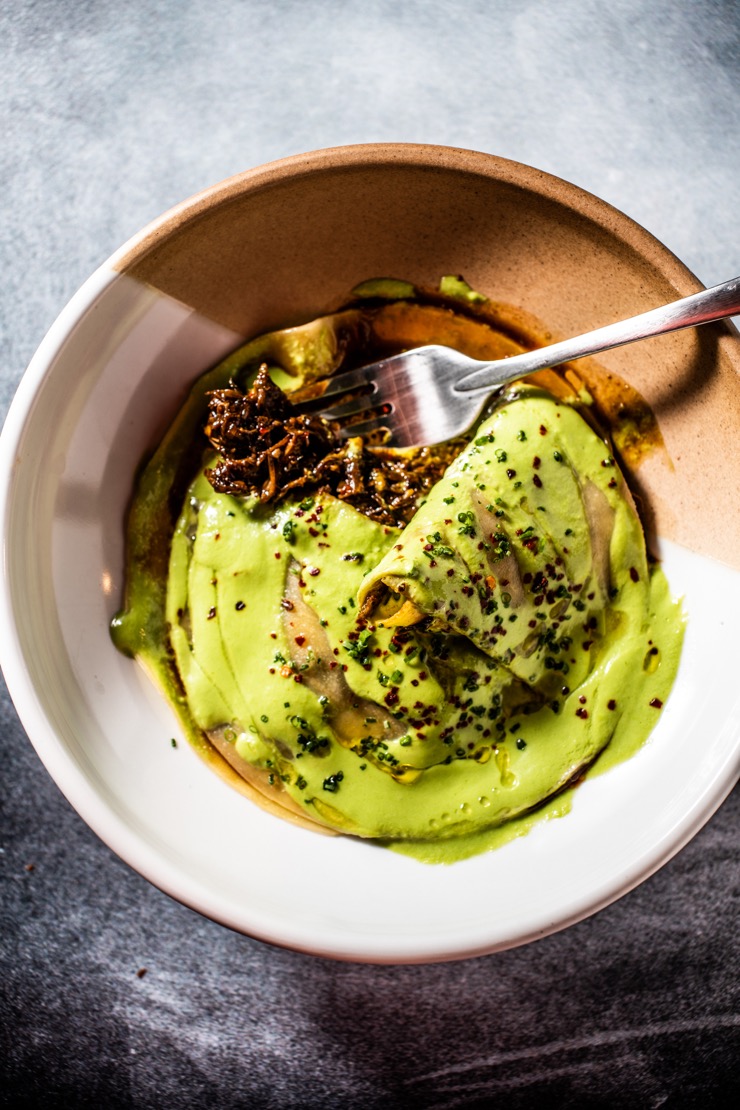 Moving on to the Main Event and loving the Giant Duck Ravioli (HKD 210) with its spicy kick. One side you should definitely consider ordering is the Fried Brussels (HKD 78) served with ponzu. God, who knew brussels sprout could be that pornfood?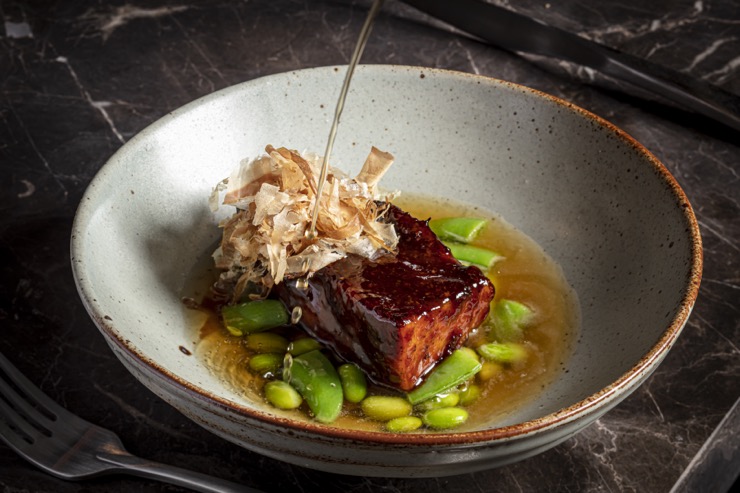 Hong Kong Madame's fav
: the
Sticky BBQ Pork Belly
(
HKD 228
), cooked to perfection and served in a refreshing and surprising dashi (Japanese broth) giving it a very unique and distinctive taste.
Hope you did save a bit of space for dessert. If you should order only one, that would have to be
Mr. Whippy Ice Cream
(
HKD 78
), a super regressive bowl of vanilla soft-serve, salted caramel sauce, chocolate brownie and peanut brittle. I do detect a lot of Chris Grare in this sweet little baby which reminds me a lot of the super pornfood treats I used to order when he was still at Lily & Bloom.
Well, I wish all my family meals would go like this: no drama, just good, honest food, great company and good wine. I guess that's just a wish but like they say at Kinship "Families are like fudge, mostly sweet but with a few nuts".
Kinship
3/F, LL Tower, 2 Shelley Street
This write-up is based on a media tasting hosted by Kinship. No money was paid by Kinship for publishing this feature.