by Aude Camus

Can you believe Isola has been serving Italian fine food in ifc mall since 2005? But hey, I can't help it bug being snobbish with mall food so haven't yet visited the place until very recently. But 14 years in Hong Kong, for a restaurant, that's quite something. I also heard that Michelin Star chef Corrado Michelazzo had joined the team as Executive Chef late 2018 and I decided it was time to treat myself to an Italian feast with a view. What better opportunity to do so than the launch of their new spring menu?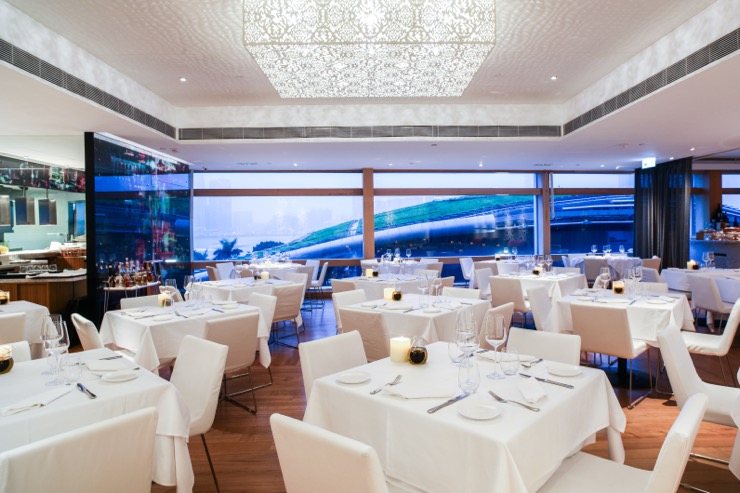 First thing first, the atmosphere of Isola is quite cosy. Totally different from what I usually have in mind when I think of mall food. You know what? It doesn't feel at all like being in a mall. That's a great start. Not to mention the very nice view over the Victoria Harbour and ICC. I'm feeling really comfy here! Ready to dig in.

I'd better warn you before we start, tonight we are doing it the true Italian way so hope you came hungry because there are gonna be Appetizers, Primi Piatti, Pasta, Secondi Piatti and Desserts and you'd better eat it all …

A glass of white wine to ease ourselves into the first course maybe? Il Cappuccino di funghi porcini(HKD 158) is the smoothest way to kick-off this feast: a strong taste of wild mushrooms perfectly balanced by the smooth cappuccino texture. Mamma mia. Moving on to the Primi Piatti, I suggest we share something from the sea and something from the land. Ok?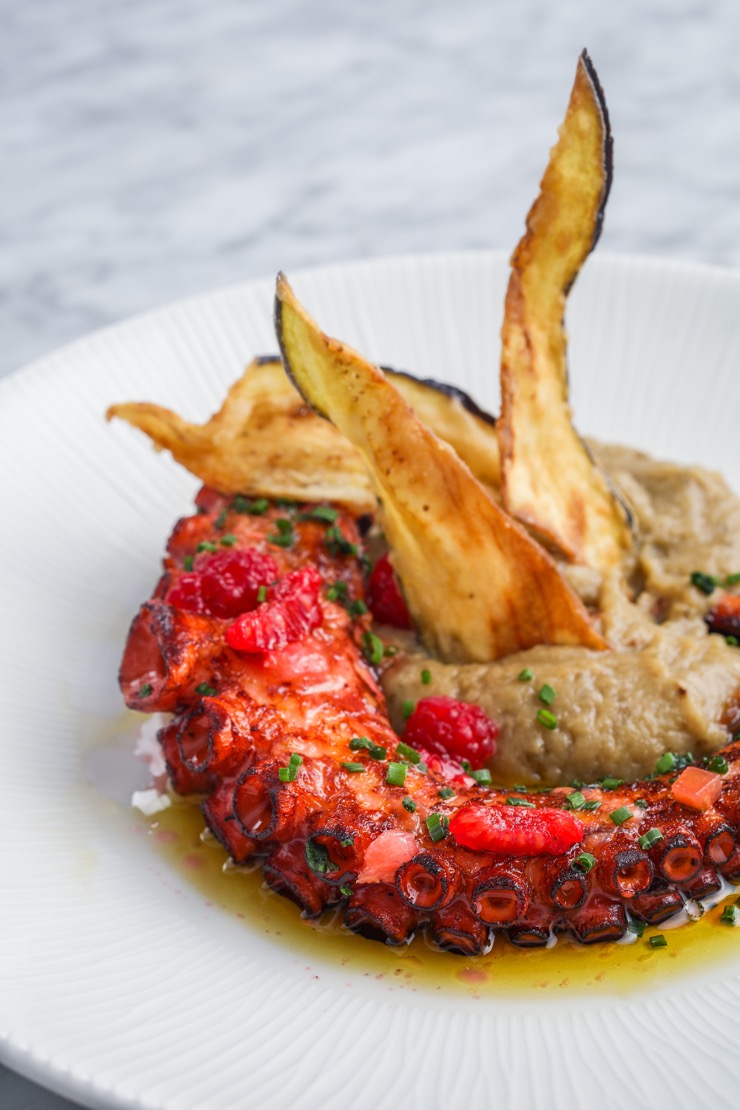 La Piovra (HKD 268) – Grilled octopus with smoky eggplant purée and lemon and raspberry sauce – is a nicely balanced very fresh dish but I can't help and loving a good old Il Vitello tonnato (HKD 198) with thin cut veal loin and light tuna, anchovies and capers dressing.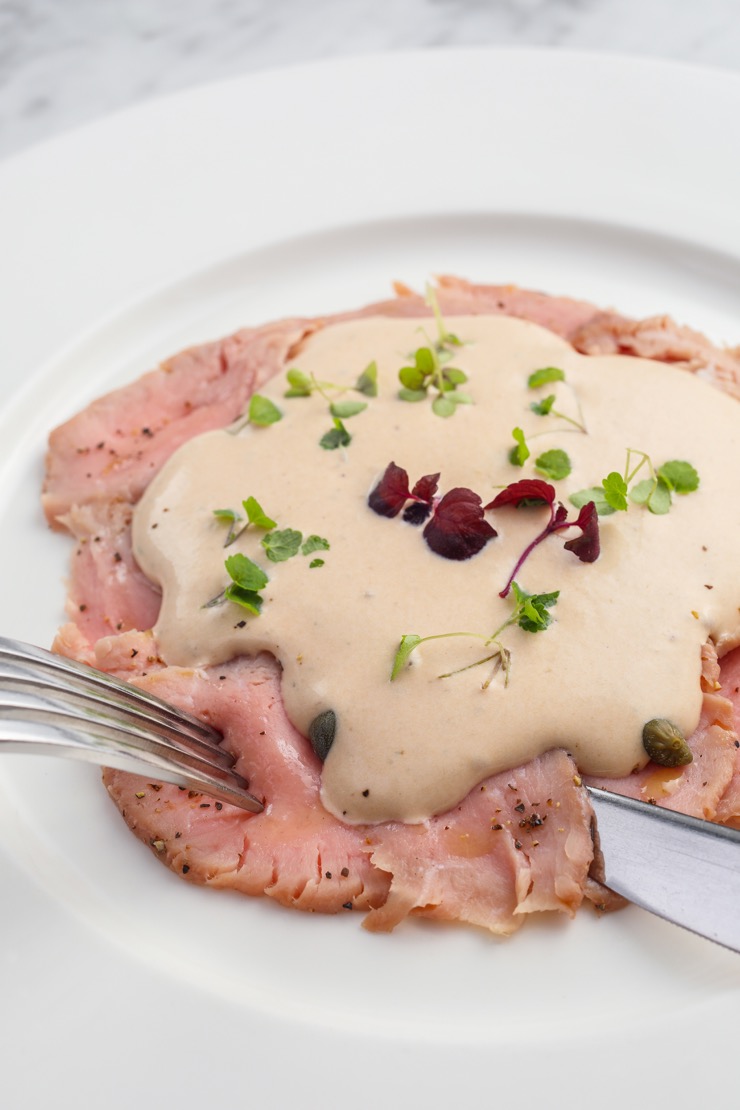 This vitello "é molto gosto".

Ah here come the pasta! I mean, would it really be an Italian feast without a pasta dish? I'm not sure. One thing I'm sure of, though, is that Italian Carbonara isn't made of cream but of egg yolk and, as expected, Isola's I Ravioli alla Carbonara (HKD 268) are made the true Italian way. Not to mentioned they are super yummy. Of course, I'm loving the shaved black truffle finish. But wouldn't say no either to another go at that yummy thing: Le Linguine all'Astice (HKD 368).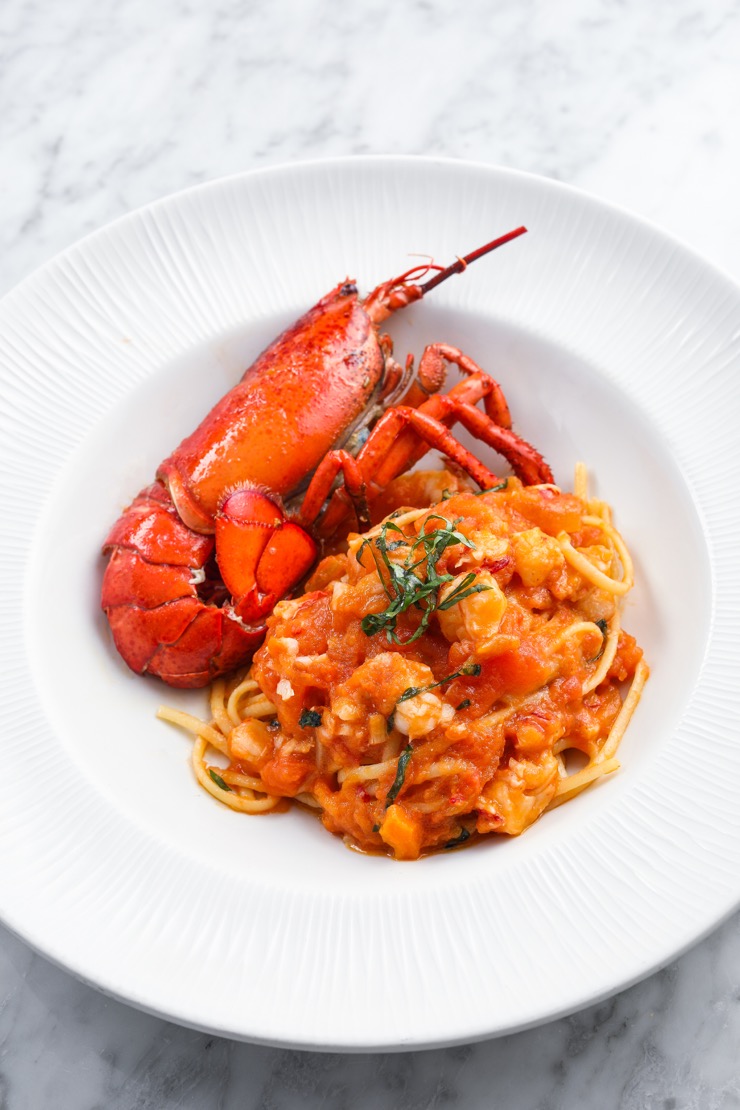 I mean, linguine pasta, whole lobster, spicy fresh (and slightly sweet) tomato sauce … is there anything not too like about it?

Well, if I am being honest, I could easily stop that dinner here, happy and full. But I had you swear you're gonna eat it all, so I guess I have to be by your side on this one. Bring-on the secondi piatti guys, I'm ready.

Here comes Il Branzino al sale (HKD 398), a baked seabass in sea-salt and herbs shell and the Tomahawk di Wagyu, grilled Wagyu Tomahawk served with grilled vegetables (thank God, not sure I could have done any additional carbs here).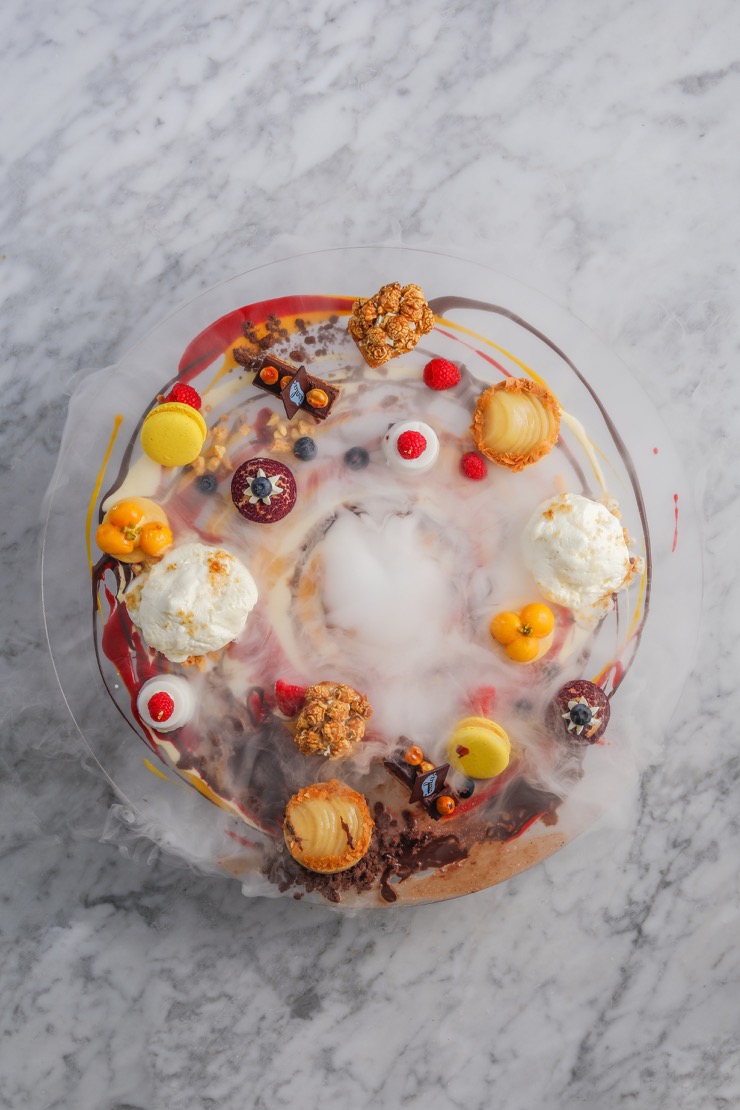 I'm not too much of a sweet tooth but have to say the
SweetArt
specialty desserts platter from chef Corrado Michelazzo definitely is a piece of art. I'll take a cappuccino with that please, ending this feast just like I started it.
Well, it might take me a few days to digest that food, but I'll definitely be back for more pasta and also because I wanna give a go to their pressed thin crust pizzas.
Isola
Shop 2075, 2/F, ifc mall – Central
This write-up is based on a complimentary media dinner hosted by Isola (no monetary compensation).