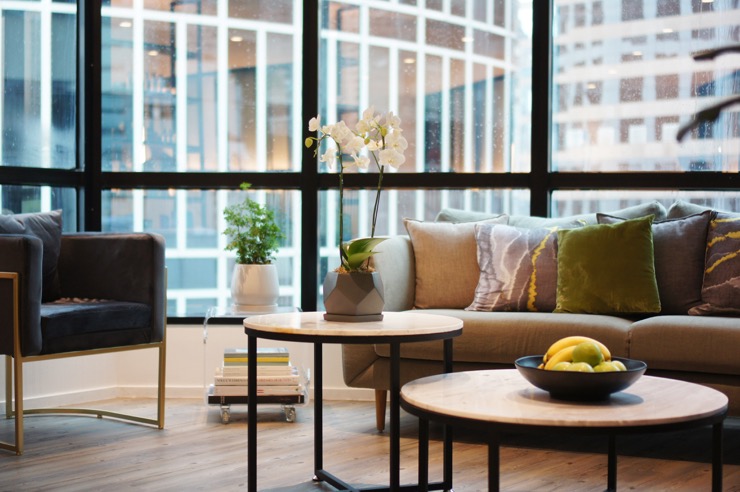 by Aude
You may have notice, reading the articles on the website, I do love treating myself to a beauty break quite frequently. A stop at the hairdresser for a quick freshen-up or a brand-new colour (still loving my new polar blonde very much if you are wondering), a mani-pedi, a well-deserved 2h break at the spa to enjoy a full body massage or a very relaxing facial, a foot massage … I just feel like any excuse is a good one to treat myself well. After trying several places, I now have my favs one but until now, I haven't found a place where I could have it all.
And then, few days ago I was invited to try
Indulgence
: a one stop urban beauty retreat in the heart of Central. I absolutely loved it.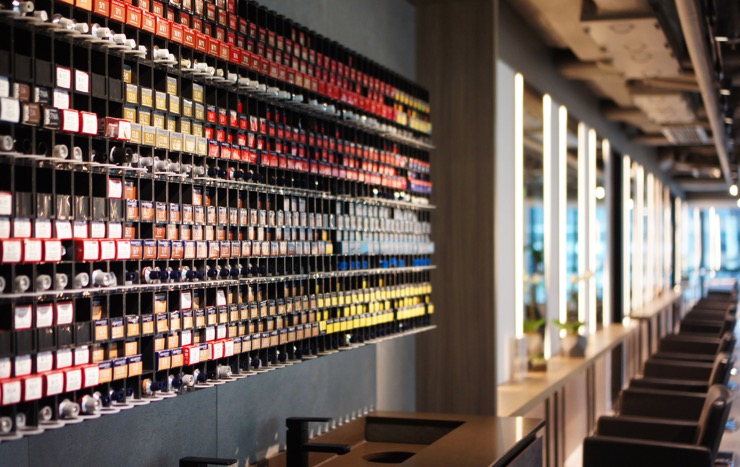 Starting with the hair experience. You know it if you've read
this article
, I had quite of a change right before my summer holidays going from natural, quite dark, blond to polar blond. But after a week spent in Greece, sun, sand and salt in my hair, my perfect polar blond wasn't that polar anymore. It hast turned into a beautiful gold and very sunny one. Beautiful yes but I wasn't yet ready to abandoned this polar blonde I've been dreaming of for so long so decided I needed a touch up. To be honest, and since I don't have a great experience track records with hairdressers (again, I'm telling you all about it in
this article
), I wasn't sure about letting anyone else than the person who gave me this perfect blond, few weeks ago, touch my hair. I was going to Indulgence thinking "ok, I'm just going for a hair treatment but no touching of the colour". But seating in my chair, starting to chit-chat with my Ilya, the Creative Stylist, I started to feel at ease and when he told that my white blonde has turned slightly yellow and that he could help me going back to a more edgy, polar blond I was like "ok, let's do this". Well, I haven't regret it at all. I was given exactly what I wanted!
Also loved it that they sell Davines haircare products. I absolutely love this brand (and believe me, I know a great deal about haircare brand, been working in that industry before) and they recommended the perfect set to take care of my precious blond.
Hairsalon: 100% approved. Ok, great first impression. And now, shall we check the beauty treatments side?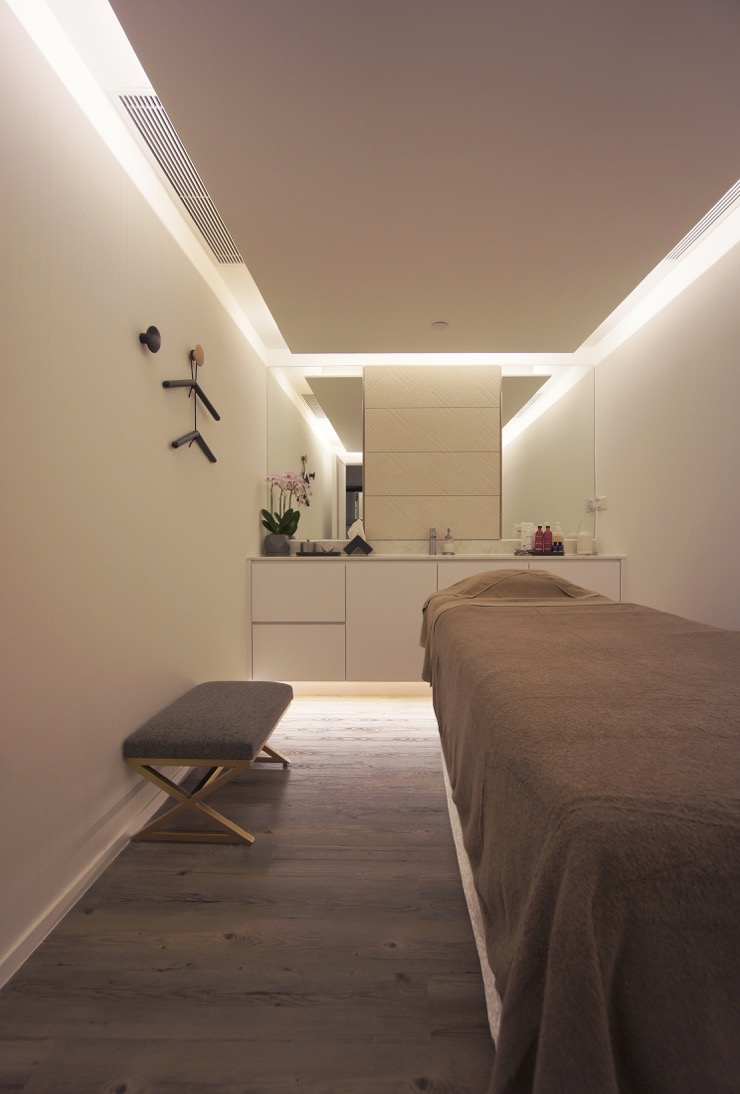 Kicking-off quite promisingly when introduced to my treatment by my super nice therapist and discovering that she is going to use Thalgo, a French skincare brand that I absolutely love.

This Source Marine Ritual (HKD 800 / 60 min) treatment is heaven. A 1.5 hours of bliss (w/ a little nap in my case but to my defence I was just off a night flight) combining sensory and relaxing massages in 4 key steps:

Discovery of the sea: a welcoming massage for a first sensory contact aiming at helping you to fully relax
Regenerating Digit Pressure: a gentle technique w/ an anti-fatigue effect that activates cell renewal
Heart of the Ocean Massage: the most relaxing massage ever, drawing inspiration from the movements of the sea to release tension and relax facial features
Marine Infusion Mask: loving the super fresh texture and smell of this mask which helps the skin absorb the ingredients essential to its stability.

I have absolutely loved every minute of this treatment which left my skin looking fresh and glowy (much needed after spending the night in that flight).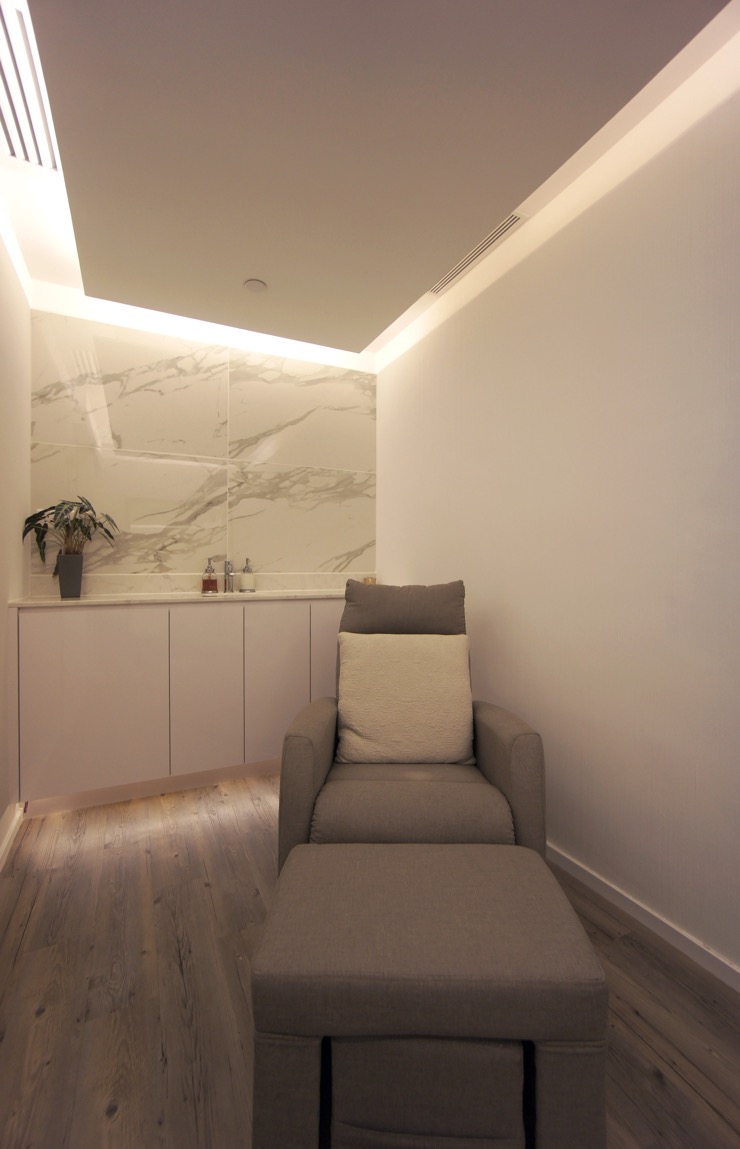 Getting out of the cabin and feeling so calm and relax, I decided to have the bliss lasts a little longer and sat down inside another cabin for Aroma Spa Foot Treatment (
HKD 250
). Divine! I wish that hour could have lasted longer!
Ok, well I don't think there's much more to say. A hairdresser who understands what I am looking for, beauty treatments which leave your skin fresh and new, a foot massage made in heaven and other services such as mani-pedi which I haven't tried yet but am pretty sure will be dope based on the three services I already experienced: Indulgence definitely has it all! (Plus a great service)
Indulgence
1 Wellington Street – Central