Words by Roger Chan
Edited by Aude Camus

Channeling the energy of hundreds of workers from an entire industry into a worthy cause, that's what serial entrepreneur – and Chairman of food brand management and distribution company METAGROUP - Roger Chan did with launching the F&B Run Club in April 2021. During these unprecedented challenging times, Roger has invited restaurateurs, chefs, bartenders, cooks and more to look after their wellbeing and mental health and find a sense of community with running together towards a goal of raising money for charities. Six months after the launch of the Club, I caught up with Roger to understand more about the initiatives which has already raised more than HKD 400,000.


Hi Roger. Thanks a lot for taking the time to answer these few questions. Can you start with telling me what inspired you to launch the F&B Run Club in Hong Kong?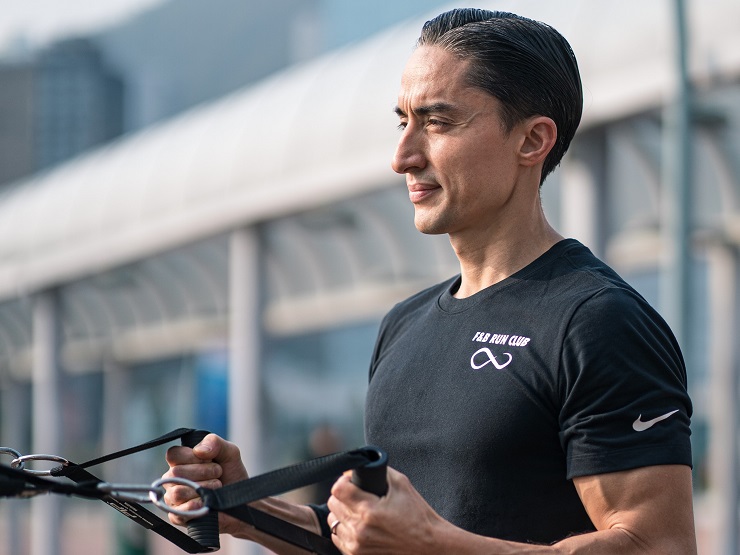 Over the past few years, we all have been through some tough external challenges which have taken its toll on our F&B industry and added pressures at home. With so much out of our control, I found that wellness has helped to keep me focused and positive at work and at home. Over the years, many of our customers have become friends, and we see the F&B industry as an integrated ecosystem. Often to take ourselves out of the day to day intensity, we would go for runs, gym sessions or hikes. It started with team building activities, but then we decided to channel our energy into worthy causes as well. A lot of communications have been angled at the F&B industry being victims of this pandemic and whilst there is no doubt hardship for the industry, we felt it would be a powerful message for the F&B industry to unite and raise awareness to give to others also in need, whilst keeping healthy and having a great time too.

Our first mission is to run to the moon which is 384,400 km from earth to help raise awareness and funds for other meaningful causes. This is no easy feat, and individual heroics will not achieve this mission. Hence we will only be able to achieve it as a community.



Why setting up this "Run to the Moon" goal?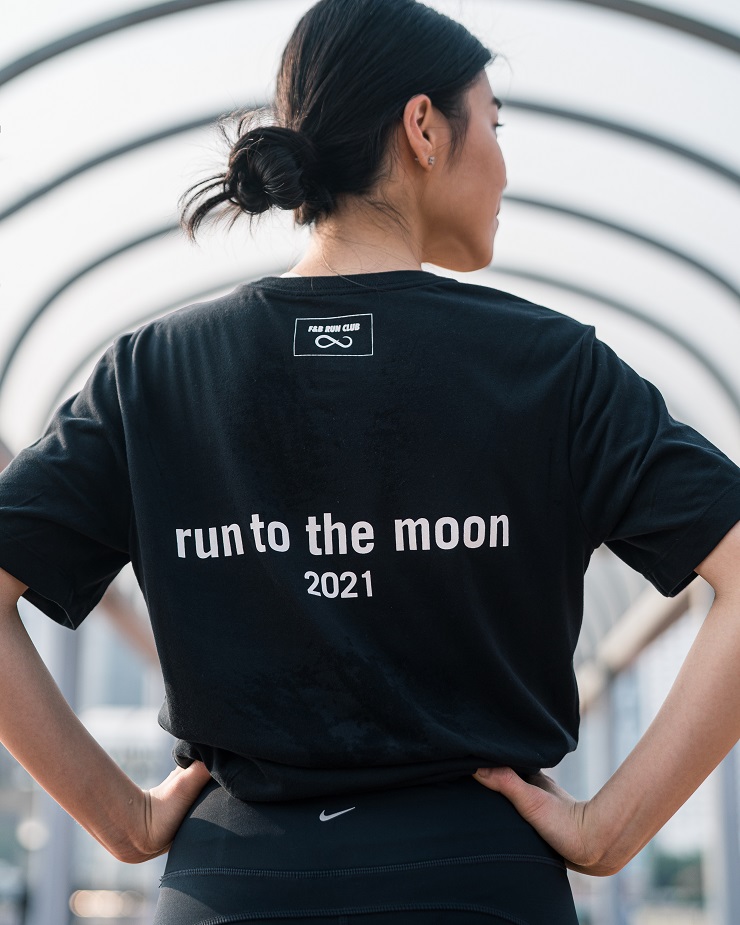 Because it is not an easy task like I just said which means it cannot be done unless there is unification and collective efforts from the industry.

To help reach this ambitious goal, a select group of diverse industry personalities have generously donated their time to amplify the campaign's efforts as part of the F&B Run Club Ambassadors. They range from restaurateurs such as Manuel Palacio of Pirata Group, Syed Asim Hussain of Black Sheep Restaurants, Amanda Strang of Flakes & Layers or Alan Lo of Duddell's to bartenders with Jade Lau of Doubleshot by Cupping Room, Agung Prabowo of Penicillin and Dead & and journalists including Charmaine Mok of Tatler and Holly Graham of DRiNK Magazine and others filling various duties across the F&B ecosystem.



The F&B Run Club supports two charities – Inspiring HK Sports Foundation and LimeWire Foundation. How did you choose these two charities, why did they resonate with you?
Inspiring HK Sports Foundation is a local charity with a vision of developing youths through sports. Their mission is to promote social mobility, gender equality, social inclusion and healthy lifestyle through sports. They carry out their mission through long-term programs, medium-term projects and short-term healthy lifestyle activities. In 2019-2020, IHKSports provided services to over 2,500 beneficiaries with not less than 46,000 hours of professional sports training. In addition, over 4,000 children and youth have benefitted from short-term healthy lifestyle activities. In collaboration with the F&B Run Club we will aim to raise at least HKD 384,400 for two one-year running classes (40 sessions each, for 40 primary school beneficiaries) led by professional coaches for underprivileged youth whose parents work in the F&B industry. There will also be 200 indirect beneficiaries (2 Sports Promotion Days will be held to promote the benefits of sports to the public). Having the opportunity to support young children, of those whose parents work in the F&B industry, and are living in poverty, is an incredibly worthy cause.

The second charity Lifewire Foundation Limited, is another local charity. Its mission is to provide relief from the life-threatening conditions rare disease patients face. Lifewire distributes funding to help patients purchase the necessary equipment and services. The required medical equipment is often imported and tailor-made for the patients, and is essential for their rehabilitation. In collaboration with F&B Run Club we will aim to raise HKD384,400 to purchase specialized medical devices and clinical therapy services to improve patient's quality of life. We have seen with COVID-19 how the world has been equalized. We have seen how a vaccine can be developed and fast tracked. Rare diseases get very little attention, nor draw the interest from large pharmaceutical companies. Hence if we can make an impact on a child's life suffering from rare diseases, the depth of our support will go a long way. Having a beautiful wife who has been in a wheelchair for 13 years, suffering from a rare disease with no cure, is a reminder how important it is to value and cherish the simple luxuries we enjoy.



The way the F&B Run Club raises money is by having corporates sponsoring the initiative and donating money for each km run by a member of the F&B Run Club. Who are these corporate supporting you?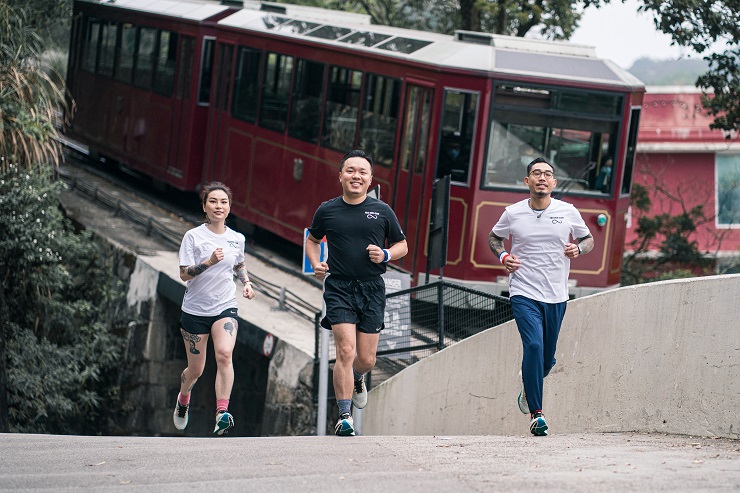 We've been really humbled and grateful to have Chinachem and Swire Properties Community Caring Fund (CCF) contributing HKD 400,000 so far. 100% of this contribution has gone directly to our two NGOs.



Do you have other partners, sponsors, supporting the initiative in other ways that contributing money?
We have been overwhelmed with generosity and love from (and to) the F&B Industry. Partners have sponsored hotel staycations, meal & experience vouchers, event sponsorships, PR management, earphones, apparel, gym memberships etc. to encourage the F&B Club members to log in some kilometers. ALL of which has gone back to the F&B workers in the industry who have had an extremely tough time recently.

Amalfitana, Fratelli (8creATEive)
Bedu (Meraki Hospitality)
Black Sheep Restaurants
Café Causette (Mandarin Oriental)
Caryn Yap Communications
Chinachem
Clipper Lounge (Mandarin Oriental)
Cotto & Crudo (Giando Group)
Fini's, Posto Pubblico, Franks (Red Sauce Hospitality)
Gia (Giando Group)
Giando (Giando Group)
Hindsight Creative
Honjo (Pirata Group)
K11 Artisan Lounge (New World Development)
K11 Artus (New World Development)
Mandarin Oriental Grill + Bar (Mandarin Oriental)
Metabev
Mo Bar (Mandarin Oriental)
Nike
Nood Food
Penicillin
Peroni
Perrier
Pirata (Pirata Group)
Pure Fitness
Soul Electronics
Swire Properties Community Caring Fund
Tatler
Tokyolima (Pirata Group)
Towngas
Townhouse
Yardbird



Do you think you will reach the moon by December 31? What will it take to achieve that goal?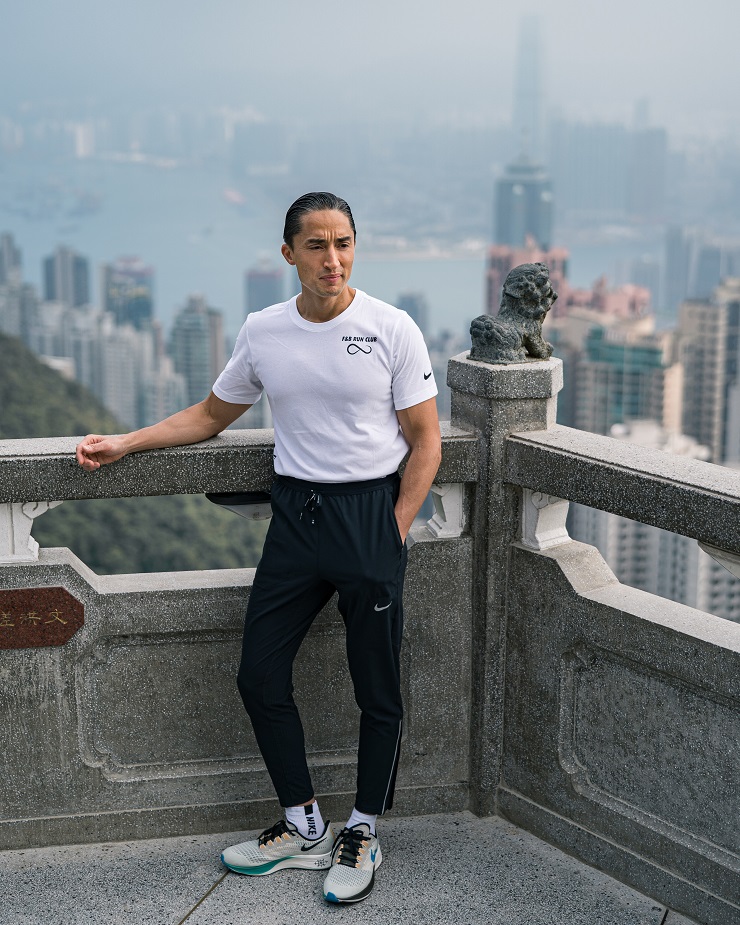 It's simple mathematics. Individual heroics are useful, but to achieve our mission we need communication and numbers. The earlier we start compounding mileage the better. For this reason, we will need the continued goodwill of everyone in the F&B Industry, along with all kind stakeholders (like media) to help communicate our rightful cause. We would like to ensure we give as much as possible back to the F&B industry along the way. For this reason we will be asking 360 support from hotels, restaurants, suppliers to give some treats to the industry workers whom are devoted to this. Nothing is more rewarding than giving and we hope we can make this an annual initiative and achieve more impressive feats each year. In the meantime we need to keep clocking in the mileage, and need everyone's support, whether they are from the F&B industry or not!



And how can people support and embark on this meaningful journey?
It's very easy, you just need to create an account on the Strava app, request to join the F&B Run Club group and once your request has been approved you can start working-out using the app "RUN" setting to contribute toward our collective "Run to the Moon" goal.



What's next for the F & B run club? Any new initiatives coming up? What will be the future of the Club once you've reached the moon?
We have frequent runs, hikes and walks led by our industry friends. From the amazing Tatler team, to Nikita from the Old Man, to Jay Khan from COA, to Manesh from Amalfitana, to more exciting runs led by amazing ambassadors of this initiative. When social distancing allows, we hope to host F&B events to give more love back to the industry.
As a community we hope to 'raise the bar' in terms of self and professional excellence. Self-betterment is infinite. We want to instill positivity through family and work balance, along with personal wellness, and channel this energy towards worthy charitable causes. Hong Kong and the moon is our first mission, but we all have friends within F&B in other countries, and there are longer distances we can cover. We are already in discussions to set up F&B Run Club India. Why stop at this challenge when we can do greater things?
https://www.fnbrunclub.com/