by Aude Camus
I think I told you already, but craft is definitely not my main talent. Actually, let's face it: I absolutely suck at it. I can't paint, I can't really dance (or only after a few drinks when I'm tipsy and think I'm Beyoncé), I can definitely not sing (ask my friends …), I can't sew … Am I a lost cause? God, I hope not. I still keep on trying, wishing I can find some art/craft where I'm not that terrible. And I did actually find one, just a few weeks ago: jewellery making. Well, let's not get too excited about it: I only did a
2.5h introduction class
and can't really say I'm a star at it but, and that's kind of a first, I actually did pretty well! Shall I show you?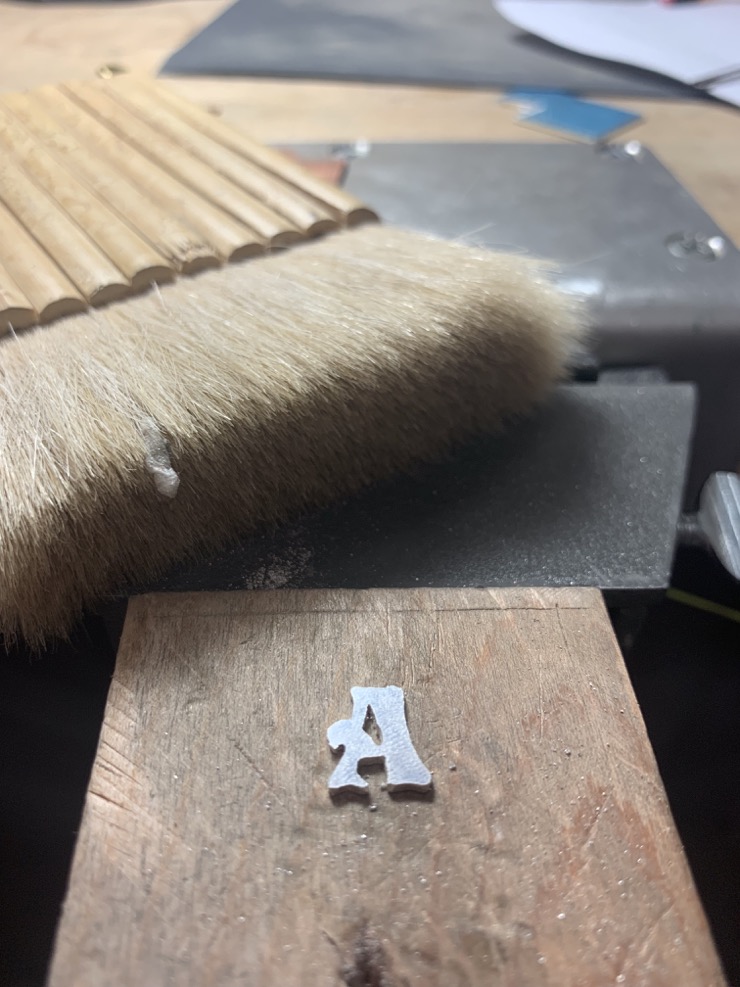 (c): Aude Camus

Welcome to Hatton Jewellery Institute, a contemporary jewellery hub nestled in Sheung Wan, dedicated to teaching silver smithery and jewellery design but also welcoming independent jewellery makers in their coworking space.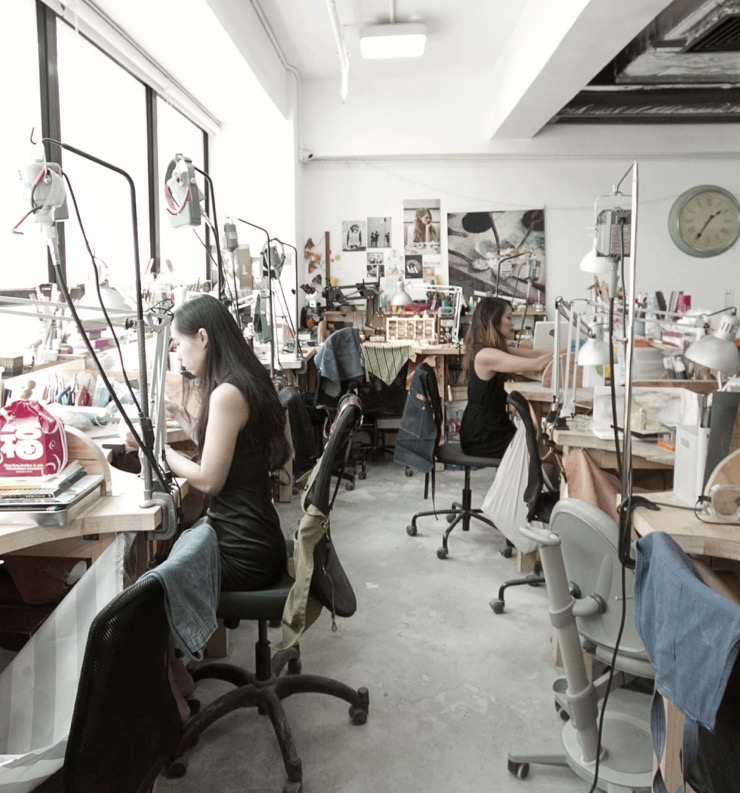 I love the atmosphere of the place; it is a true professional space but there's nothing intimating about it, it's actually very welcoming. Definitely got that cool coworking space vibes. Also like it that the classes are run in the same room where professional independent jewellers rent their space because it makes it easy for you to observe how they work (if they are here) and ask a few questions if you feel like it.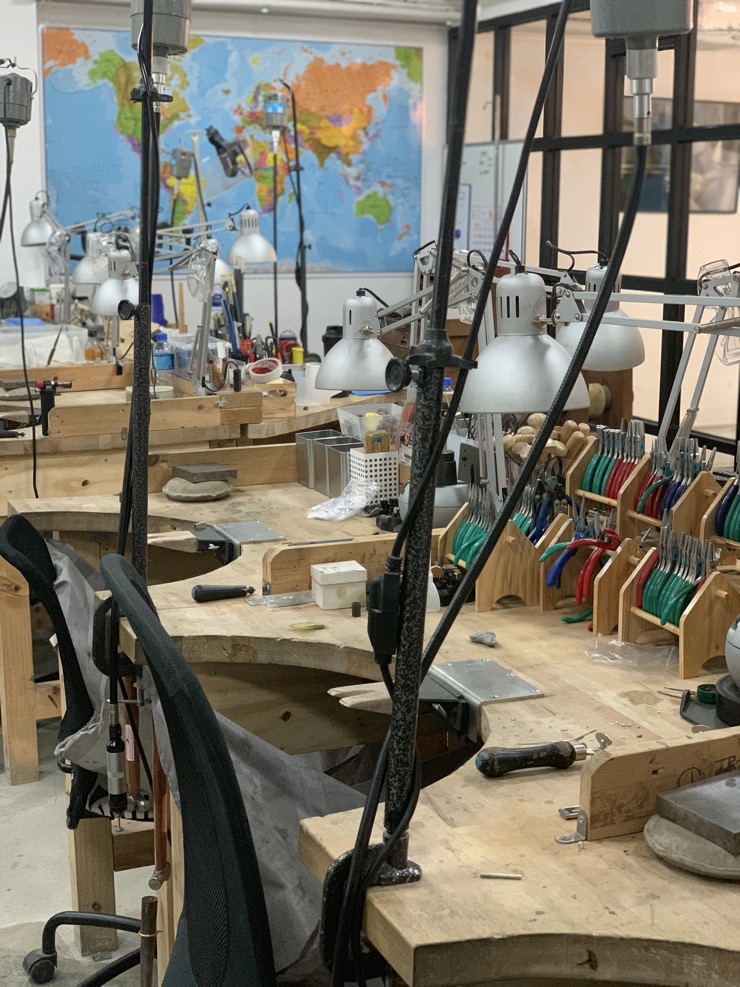 (c): Aude Camus
Seeing the hand tools assigned to me, I'm not exactly reassured. I mean, do they really expect me to use this saw? They obviously have no clue how clumsy I am! Well, guess what? It all went perfectly; I didn't hurt anybody not even myself!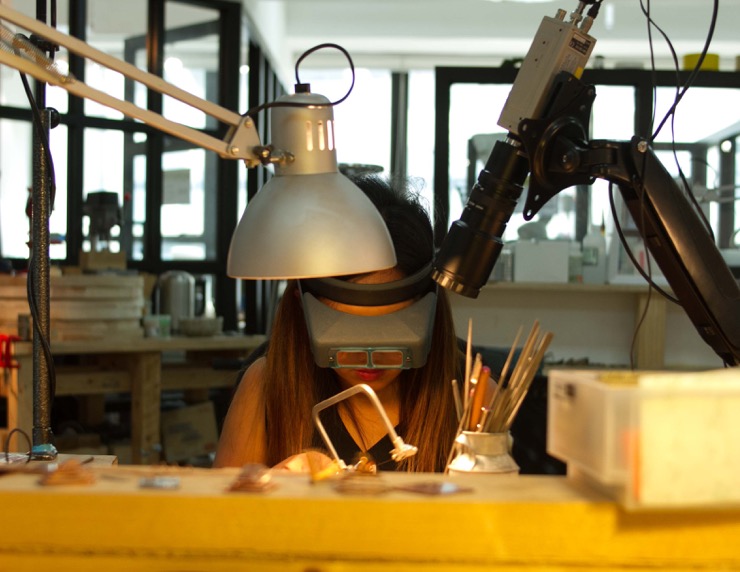 The session I attended is designed to offer an experience of jewellery making with creating your own charm pendant. I loved being closely mentored through the entire session and actually even find it almost therapeutic: sawing the silver, polishing it, cleaning it, making my way through the workshop and discovering the different stations and their uses … I was so focus (trying hard not to cut any of my finger … God, I have to confess I was sweating like hell when I first started sewing) that the 2.5h really went in the blink of an eye. I am actually ready to do it again (and ask my friend, I am usually the kind of one to leave a workshop and be like "never, ever, again") and feel like it could be a nice thing to do with a group of girlfriends.
HKD 788 for a 2.5h Jewellery Making Taster Session
Many other
one-off sessions and special courses
available whether you are a beginners or are already quite experienced at it
Hatton Jewellery Institute
13/F Cheong Sun Tower, 118 Wing Lok St – Sheung Wan
(Entrance on Tung Loi Lane – Next to North Garden Restaurant)
This write-up is based on a free Jewellery Making Course offered by Hatton Jewellery Institute (no monetary compensation)