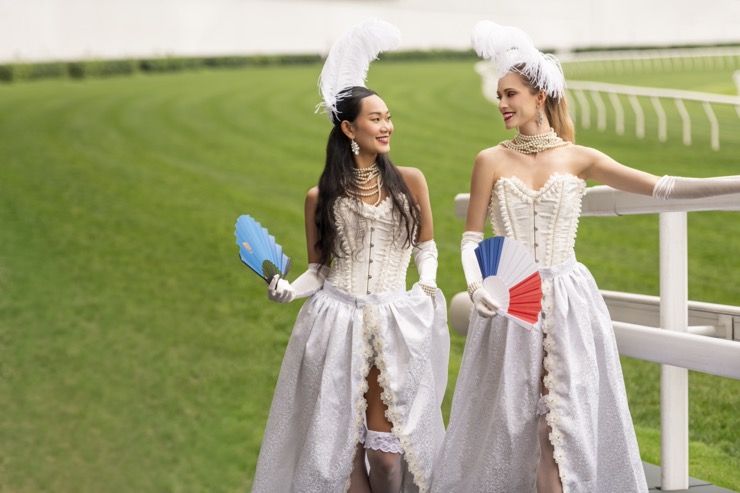 "Happy Hong Kong" is on, we've heard. And we couldn't be happier indeed to join the party. Speaking of the latest, if you're in the mood for something French and cheerful, look no further than Happy Valley Racecourse. The racecourse is known for its memorable entertainment, and this May makes no exception as a French extravaganza awaits visitors. You can look forward to gourmet bites including Provencal beef stew and macaroons, wines from Bordeaux and Provence as well as live music, dance performances and more.


When: Wednesday 3, 17, 24 and 31 May
Where: Happy Valley Racecourse
Admission fee: HKD 10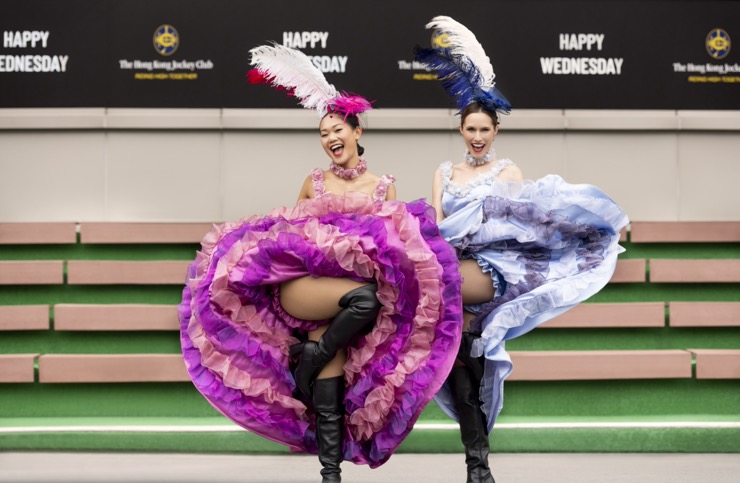 Let's meet at the Beer Garden, a space featuring mini replicas of Paris' landmarks – cue Eiffel Tower and Arc de Triomphe, to kick start the celebrities together, shall we?
Romance is on the menu on Wednesday 3 May, and
La Vie en Rose
will be the theme of the evening. A live band led by Sabra will be playing iconic French hits spanning the decades. You can even expect to be transported to Versailles for a short while with performers dressed in traditional costumes recreating the palace's infamous – and notoriously hard to get in, masquerade balls.
On Wednesday 17 May, you're invited to enjoy
French Street Festivals
vibes. You're guaranteed an evening filled with fun as you dance to the tunes of Le Groupe Electrogene Fanfare Club – the most famous French marching band in town. Street artists, mimes, jugglers, and other performers are also expected to join the party.
On 24 and 31 May, you'll travel to the
Heart of Montmartre
. One of Paris' most vibrant districts, Montmartre is home to the worldwide famous Moulin Rouge, and you can look forward to French Cancan performances and marvellous musical showcases by Murphy's Law.
So, who's joining us for a dose of French happiness?
More info via Facebook (@
happyweds
) and Instagram (@
happywednesdayhk
)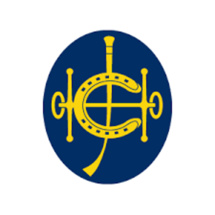 Paid collaboration with The Hong Kong Jockey Club
About the Hong Kong Jockey Club
Founded in 1884, The Hong Kong Jockey Club is a world-class racing club that acts continuously for the betterment of our society. The Club has a unique integrated business model, comprising racing and racecourse entertainment, a membership club, responsible sports wagering and lottery, and charities and community contribution. Through this model, the Club generates economic and social value for the community and supports the Government in combatting illegal gambling. In 2021/22, the Club returned a total of HK$33.6 billion to the community. This included HK$27.0 billion to the Government in duty, profits tax and Lotteries Fund contributions and HK$6.6 billion in approved charity donations. The Club is Hong Kong's largest single taxpayer and one of the city's major employers. Its Charities Trust is also one of the world's top ten charity donors. The Club is always "riding high together for a better future" with the people of Hong Kong.