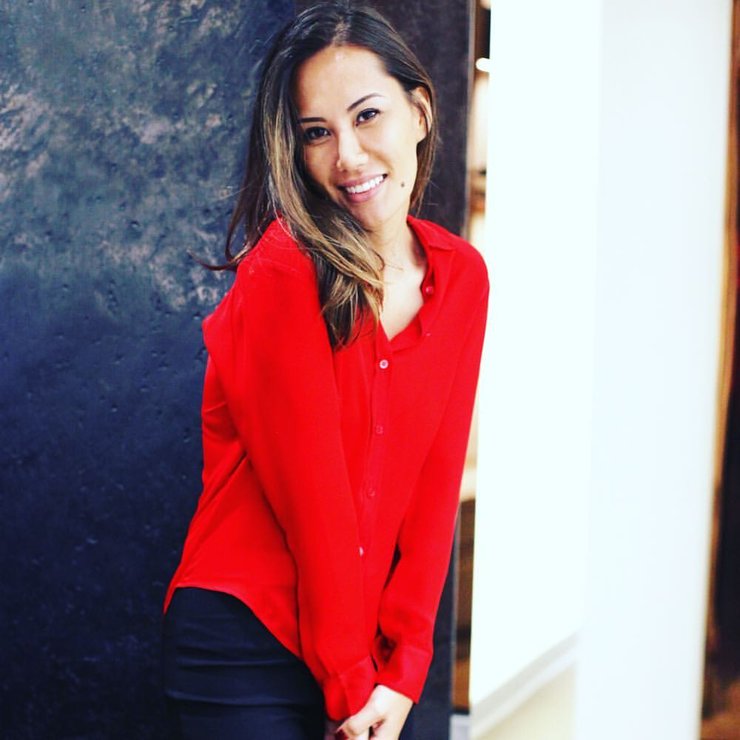 By Aude
French style … endless topic! What make us (yeah us, I am French after all) so special? Why does everybody love that effortless style of us? How was this all myth around French women born?
Who better than a Parisian born, but based in Hong Kong, French designer with more than 15 year experience in fashion to unlock some mysteries on style and allure? Had an inspiring talk with Mei Ling, founder of
French Allure
, on her background, her style, her inspirations, her brand, and thought I could share one or two of their tips with you!
Tell us more about your background … How did you end-up launching your own French fashion brand here in Hong Kong?
I was born in Paris and graduated from the renowned French Fashion School ESMOD. I began my career assisting French actresses with their fittings. I was also a make-up artist for public figures. I moved to Hong Kong in 2003 and started working for PPR (now Kering). I believe you can say Fashion has always been part of my life.
I graduated from ESMOD in 2004 and started working for Spectrum Industries, a clothing manufacturer. Being half-Chinese and half-French, I've always had mixed influences. French chic of course, but also a very Asian love for bold, modern experimentation. This very strong and multi-cultural background has been a great strength when designing collections for French retailers.
After years of collaboration with international retailer I finally made the big step and decided to launch my own brand: French Allure.
How would you describe your brand?
French Allure clothes are crafted to be stylish, high-quality and affordable. The idea is really to deliver that so special French effortless chic across Asia.
The French Allure woman is not the kind of one to let an outfit takes over her personality. Clothes are here to help her express this unique personality. She has that unique look that she creates by wearing clothes the way she feels like wearing them, by pairing pieces with different items. The French Allure woman creates her own style.
I love this quote from Diane Von Furstenberg "
I wanted to be a certain kind of a woman. I became that kind of woman
". This is the French Allure woman, empowered and confident. I love to think of myself as one of those women.
When creating a new collection where do you find inspirations and ideas?
I am lucky enough to travel a lot and take a lot of inspiration from these. Reading is also a must.
I also got what I call my own inspiration library. It is actually a clothes collection with pieces that I have gathered over the year from Courrèges' dresses to Jitrois' leather clothes to a beautiful Celine's coat …
Where do you shop in Hong Kong? Any secret place that we can steal from you?
Funnily enough for a French girl, I love walking around shopping malls. Hong Kong has so incredible ones to offer. The Landmark is one of my fav. The perfect mix for me: numerous designers' brands, concept stores libraries and food … I love have it all in one place.
It is not a secret but I think people are not really taking advantage of this: in Hong Kong, you can have your favorite dress tailored in as many fabrics and colors as you want, for a fraction of the price. My girlfriends and I absolutely love that!
Any style icon?
I know she is not French but I am a big fan of Jessica Alba. She has really earned her style icon status. Don't you think?
I always think her red carpet looks are among the best. She mixes leather bike jackets and plaid shirts or skinny jeans and ankle boots like no one else … so stylish! I love spotting pictures of her flawless L.A streets looks, with her family or going to work.
A perfect mix of glam-cool-fashionable. She is definitely a French Allure woman.
https://www.frenchallure.com