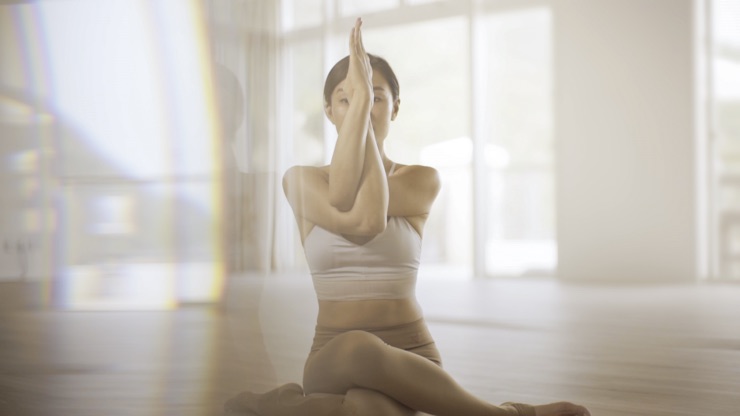 Copyright - Ph.Bruna Rotunno
by Aude Camus
Wellness enthusiasts and conscious travelers may already be familiar with Fivelements, the wellness lifestyle company behind award-winning wellness destination Fivelements Retreat Bali. A company which aims at bridging the wisdom of traditional healing cultures with innovative wellness concepts. I've been dreaming of visiting their Bali property for ages but haven't yet been able to (but it's like way up on my list!). While waiting for my next trip to Bali, I've been lucky enough to discover Fivelements' latest project which just launched in Times Square:
Fivelements Habitat
, an urban wellness sanctuary focused on bringing yoga, sacred arts and plant-based cuisine to city centers.
Let's meet in Times Square so that I can take you on a quick tour of this amazingly beautiful and huge (15,000 sqft) venue. The minute you walk-in, you feel like entering a peaceful sanctuary thanks to the design, the incredible amount of natural light gracing the place and the unique sound atmosphere. While taking me on a tour,
Chicco Tatriele
(Co-Founder and Managing Director of Fivelements) was explaining how the entire sound ambience has been designed to make you forget the lack of nature around Times Square and bring a touch of Bali bliss to the place. I can tell you it's working! I spent a few hours at Fivelements Habitat and it almost felt like I've been on a getaway!
The Sacred Arts Studios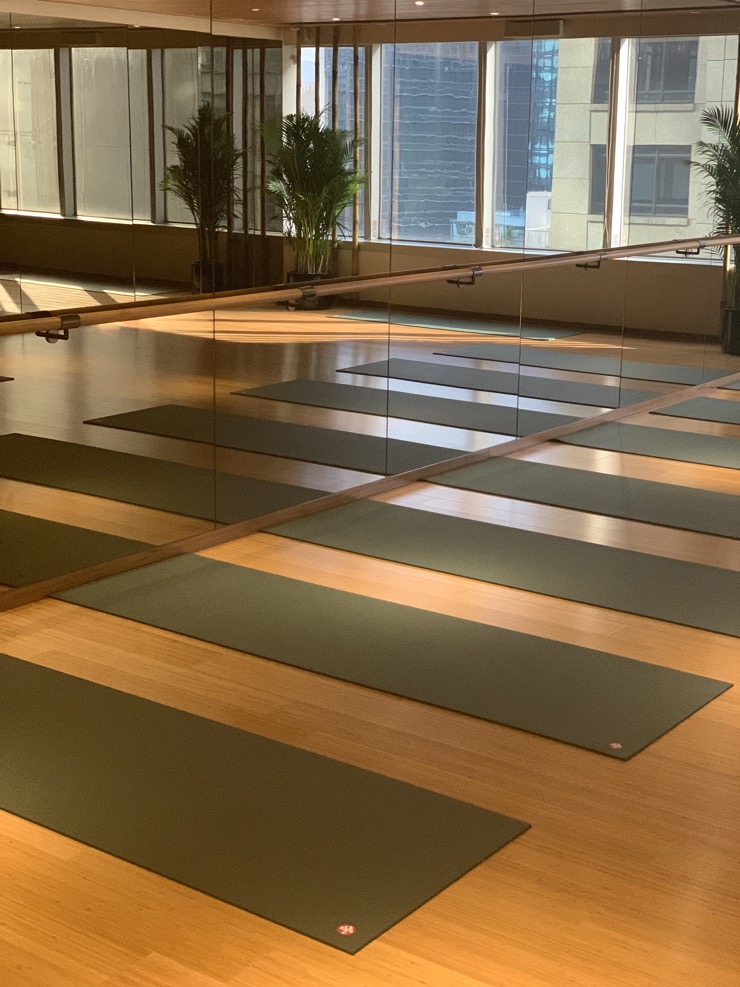 (c) Aude Camus
Fivelements Habitat features four Sacred Arts Studios where classes and workshops are taking place on a daily basis, guided by specialists in yoga, mindfulness, tea, sound, movement and core conditioning. Each program invites you to reconnect with your body and mind and deepen your connection with others.

Yoga: Anti-Gravity, Ashtanga, Detox Flow, Dharma, Hatha, Hot, Kundalini, Katonah, Mysore, Pre/Post Natal, Yin Yang, Vinyasa …
Mindfulness: Breath of Bliss, Buddhist meditation, Pranic Healing meditation, Reiki – Energy Workshop, Mindful Eating …
Tea: Mindful tea Tasting, Tea ceremony, Mindful Calligraphy, Japanese Flower Arrangement …
Sound: Audio Reactive Visual Explorations, Candlelit Yoga with crystal singing bowls, Gong relaxation, Mantra meditation, Soundscape meditation …
Movement: 5 rythmes dance, Contemporary dance, Mandala movement, Silent Disco headset dance, Taichi …
Core: Anti-Gravity Air Barre, Fitness, Barre, Mat Pilates, TRX – Tension Release …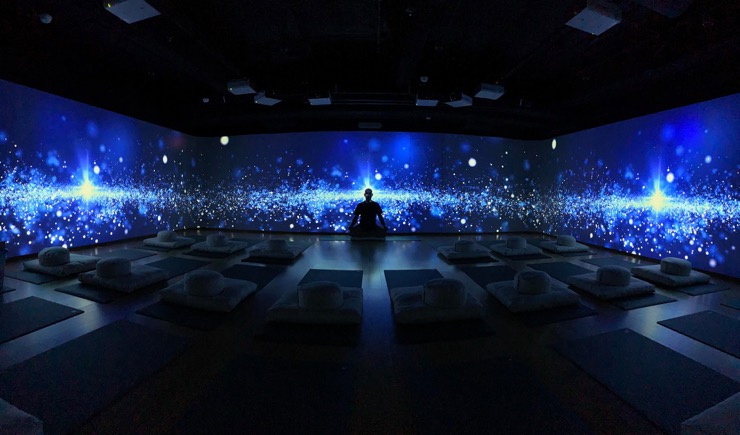 Hong Kong Madame loves: the Soundscape Meditation Room where you can enjoy unique 20min sound and image meditation sessions and absolutely lost track of which dimension you are living in.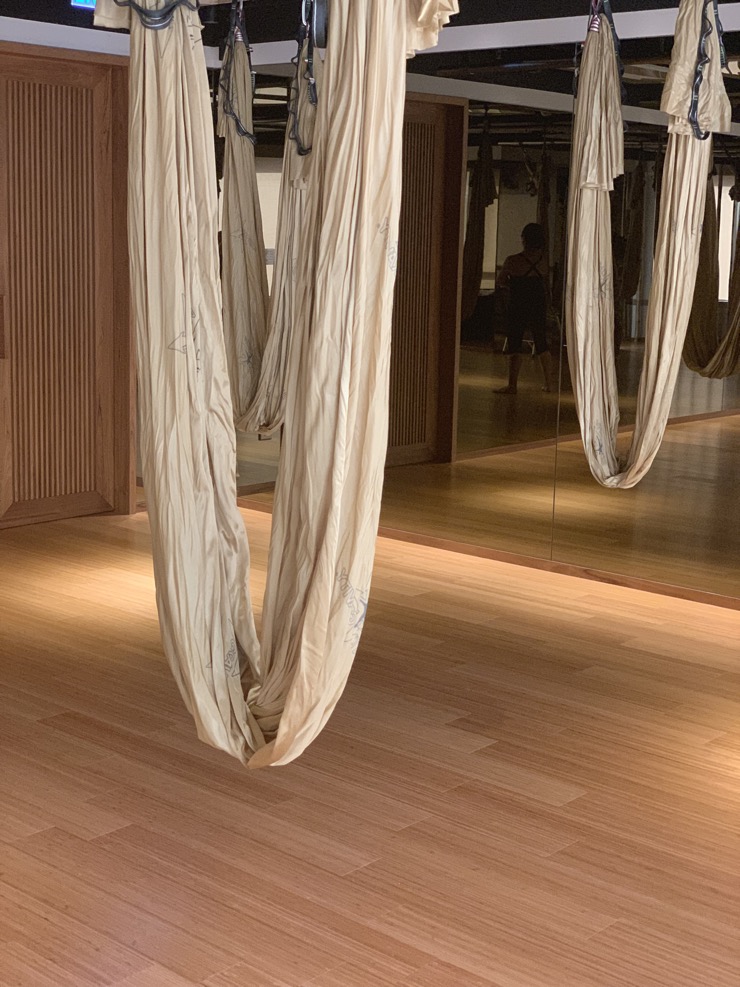 (c) Aude Camus
Hong Kong Madame tried
:
Anti-Gravity Aerial Yoga
(1h) with
Tamer Begum
allowing you to hang freely, let go of the stress and lengthen your spine. Loved it!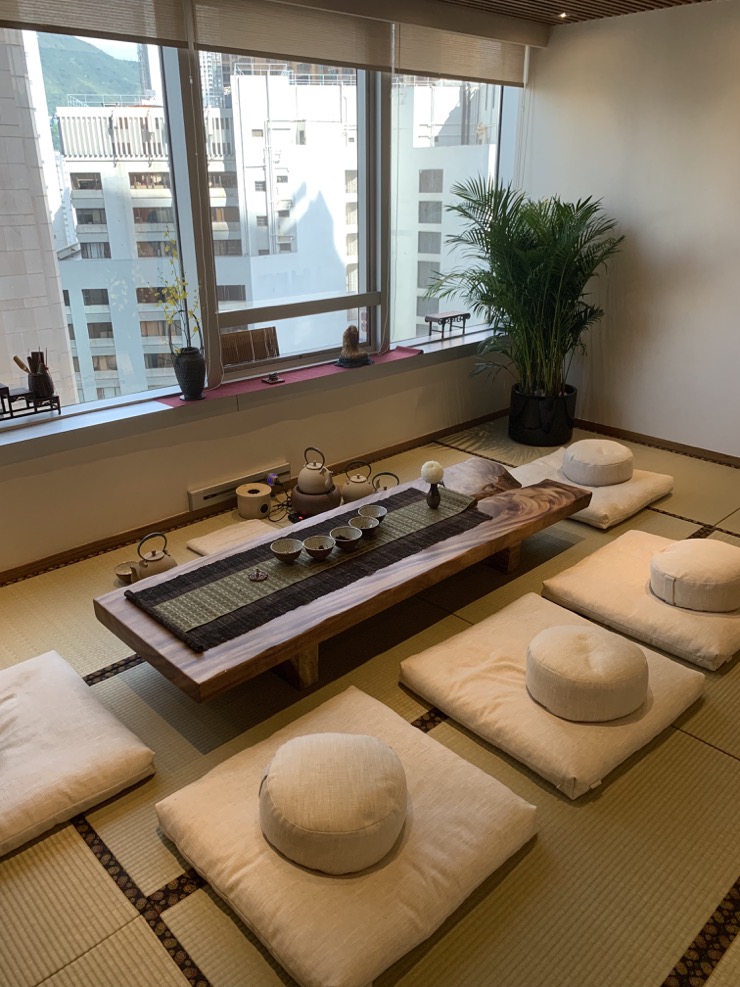 (c) Aude Camus
Fivelements Habitat also features a Wellness Sanctuary with six different spaces: a Spirit Space for tea ceremonies and meditations, two treatment rooms and one treatment room with private steam and two private studios.
Hong Kong Madame tried
:
Tea Meditation Ceremony
(30 min) with
Resham Daswani
, a silent tea ceremony inviting you to reconnect with the universe while just enjoying the simple pleasure of drinking hot tea.
The Wellness Sanctuary is dedicated to offering beauty spa wellness, holistic healing and therapies (rejuvenation, balancing, detoxification, stress reduction, weight management) aiming at supporting you in your journey to wellbeing.
The Sakti Elixir Bar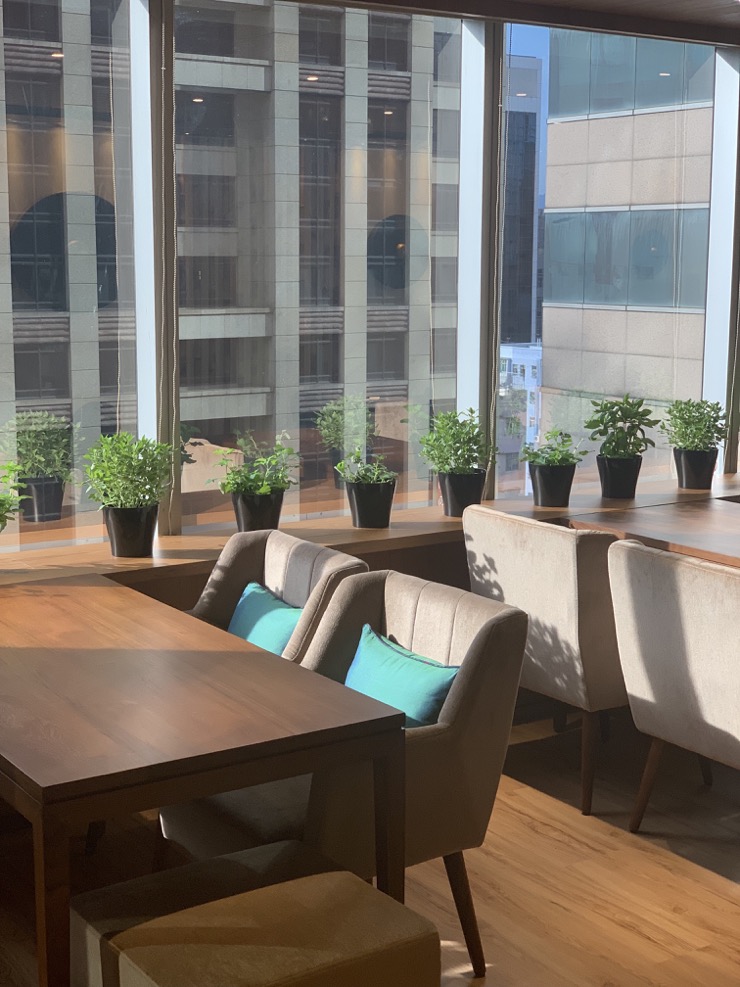 (c) Aude Camus
In order to make-it a fully integrated wellness sanctuary where people can enjoy spending hours if they feel like it or have time for it, Fivelements Habitat also offers plant-based cuisine to nurture your body, mind and soul.
Chef Arnaud Haunchon
, Culinary Curator, is crafting the menu for The Sakti Elixir Bar offering local organic and gluten-free whole food selections, nutrient-rich juices, smoothies and elixirs, organic harvested teas and tisanes …
Fivelements Habitat offers Special Privilege Programmes for 12 months (HKD 1,188/month) / 6 months (HKD 1,388/month) / 3 months (HKD 1,588/month) but hurry-up, as those are early birds' memberships. It is also possible to join classes and workshop as a non-member (non-member fee) and subject to availability (priority being given to members).
Fivelements Habitat
Level 13A, Times Square, 1 Matheson Street – Causeway Bay
This write-up is based on a tour of Fivelements Habitat and two classes offered for free by the Fivelements' team. No money was paid by Fivelements Habitat for publishing this feature.