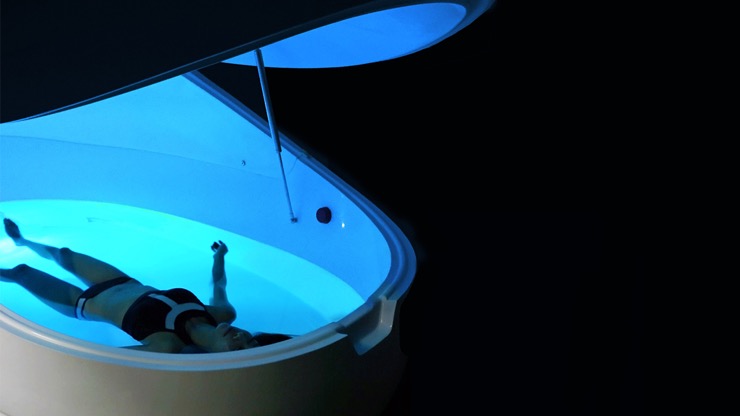 by Aude
Jet lag, hundreds of emails to catch up with (the downside of taking a long break in August), new projects to start working on … I find September super exciting but also quite exhausting and sometimes stressful. But no this year! This year, I am making sure to save time for myself in order to unwind. Sporty time, I am still addicted to my
barre2barre classes
, and time to try on new things such as floatation therapy.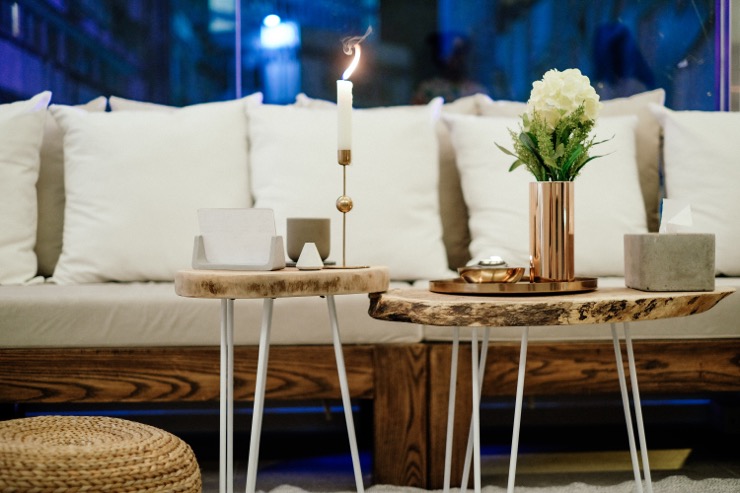 Last week, freshly landed in HK after an 18h journey and totally jetlagged, I decided to check on
FLOAX
, a floatation therapy spa nested in the heart of TST. It's crazy to see how you can go from busy and crowdie streets of TST to a small quiet and welcoming heaven in less than 1 min. I felt relax from the moment I get in and was welcomed by the lovely founder, Daphney.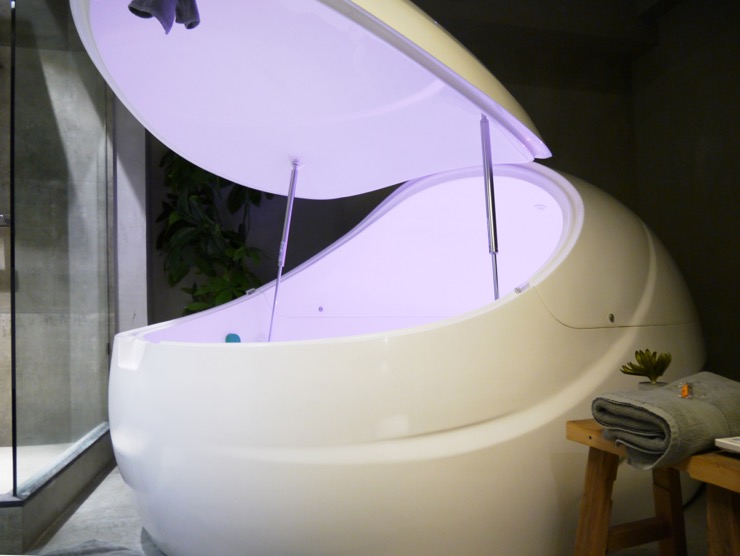 How does floatation work?
You have your own private room with shower facilities and this enormous floatation pod. A pod filled with with body temperature water. 550 kg (I know!) of Epsom salt in the water creates the buoyancy for you to float effortlessly. It is really amazing, all you have to do is lie down and let the water carry you. The pod blocks all external distractions so it is just you and a relaxing music to start with then silence. I felt so relax and perfectly well that I actually fall asleep. How cool is that? I slept while floating on water!
Floating is actually quite a unique experience because it gives your body a true rest, reducing the sensation of physical strain and also allows your mind to calm down. Plus the effects last after the session, you just cannot imagine how well I slept that night, I believe I might have print my body shape on the mattress, I was just sleeping so deep!
Will I be back? Definitely, every time I need a time off.
Pssst: don't bother bringing your own beauty products and stuff. They got everything you need plus theirs are super cools because they are homemade. It feels like everything at FLOAX is thought to heal your body and your mind.
FLOAX
1/F, Wing Hing Mansion
16 Granville Circuit
TST