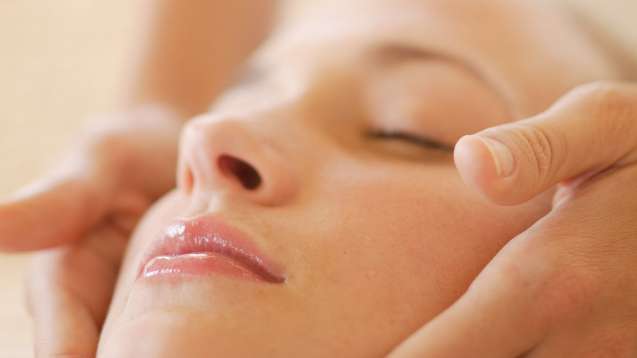 By Delphine
I have to admit, I'm not that good with all those masks, scrubs and other peelings I should definitely do at home, myself. But, trust me, if an expert offers to do it for me and promise miracles, I just run! Being pampered by sweet hands I love it!
That's what happened with the
new Epicuren treatments
the Four Seasons recently added to its facial list. Only available at their spa in Hong Kong, they're supposed to be incredibly efficient.
Results
: 90 minutes of pure happiness later, I was 10 years younger.
Freshly arrived from California, not only they come with sun, beach and holiday sensations, but it is also super natural and powerful.
When I entered the spa, I soflty start with a stop in the relaxation room (soft music in my earplugs and green tea ready to hand). Already time to start, the adorable therapist comes and explains me everything. She really knows what she is talking about. After a deep analysis of my skin she adapts the treatment specifically for me. She explains every step, every cream, why it is a bit itchy sometimes. Very very professional, she is very reassuring… her fingers make everything so soft, even the deep skin cleaning (one pore by one!) is almost pleasant. I feel totally relaxed, the magical machine can do whatever it wants I don't pay attention to anything anymore. Creams smell like orange, masks are fresh. Then comes the difficult part: coming back to the real life. Maybe another quick stop in the relaxation room will help.
During dinner, my husband asks: « you look so nice and healthy today, did you do something special ?". MA-GI-CAL, I told you!!
Depending on your budget, time and objectives, different treatments are available. Tailor-made they are impressive !
Four Seasons
8 Finance Street, IFC Central, Hong Kong
+852 3196 8888
http://www.fourseasons.com/hongkong/spa/facial_collection/
Horaires d'ouverture
:
8h-23h
Epicuren Facials: 60, 90 mins ou 120 mins
De 1,620HK$ a 7,060HK$ selon le traitement.
10% service charge