What is the last birthday cake you had and remember? Mine is the birthday cake I ordered for my 30th birthday last year, the dreamiest creation in pastel shades from Vive Cake Boutique. It was also my very first time giving a go to a design cake. I've always thought design cakes are beautiful but are all about the look and therefore do not taste so great. Well, now I know why Vive Cake Boutique is so popular: their cakes just taste as good as they look. And a simple look at their Instragram page will show you they look amazingly good. I have read here and there interviews of Vivien Lau, the founder of Vive Cake Boutique, and been telling myself I'd love to interview her. Been swamped with work, forget about the interview until I started to think about my baby girl's first birthday coming up next month and knew I wanted to celebrate with another dreamy creation from Vive Cake Boutique. And it happened that Vivien also became a mum herself three months ago, welcoming two baby boys into her life. I knew it was about time I had that sweet discussion with her!


Thanks a lot Vivien for taking the time to answers these few questions. I can't imagine how busy you must be with you twin babies! Can you start with sharing a bit more about your background and especially what brought you, a Biomedical Science graduate, to launch your cake shop?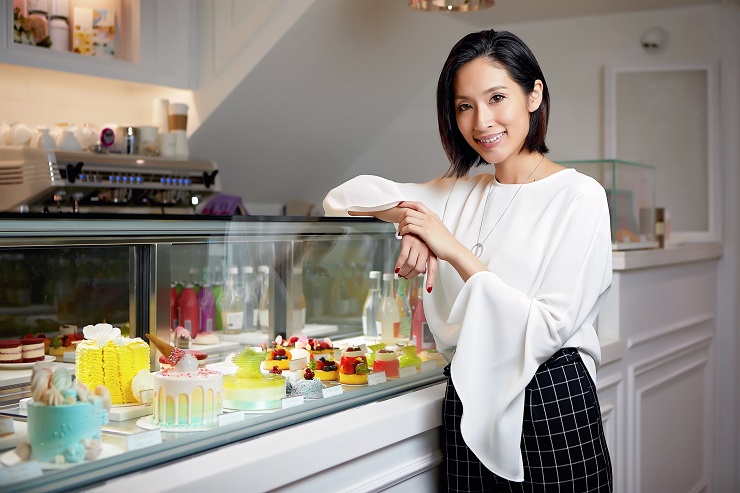 If I am very honest, I was lacking passion and excitement in my previous job which was related to healthcare and I knew it was time for a change in my career path. DIY fondant cake was a hobby at first, it started with me doing one cake for a dear friend's birthday, but I soon realised this activity was triggering the excitement and passion I was lacking in my job and I thought "why not make a business of it?".


Vive Cake Boutique was launched in 2014 at a time when visual social networks such as Instagram, Pinterest, Snapchat were booming. Did you have that in mind when launching your business, was your cake shop crated to be Instagram friendly?
Definitely yes. And it worked well because at the very beginnings most of our clients were hearing about us through Instagram.


Speaking of Instagram, the past few years have seen the rise of Instagram bakers who are self-taught or professional pastry chefs who don't have a physical shop and use the social media as their window shop. Has you business been affected, positively or negatively, in any way by this new trend?
We have always been very active on social media and has relied on them to attract new clients so of course more Instagram bakers, as you call them, means more competition. But having a physical shop allows us to stand out from the crowds because we can offer a memorable, and personalised, shopping experience to the clients.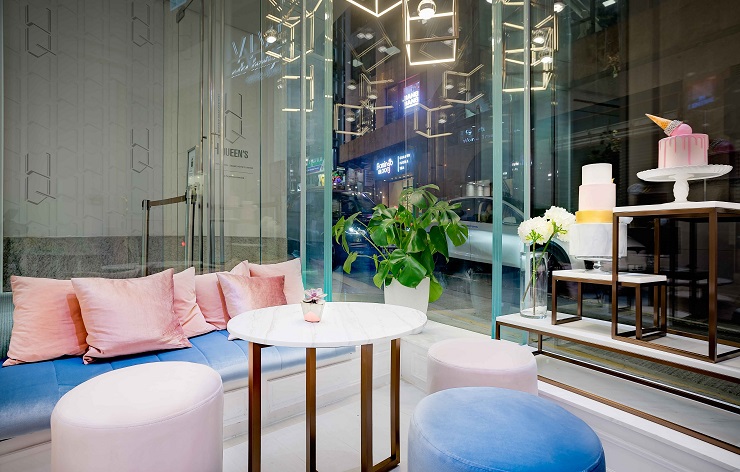 Clients' needs and happiness are our priority and there is only so much you can deliver through an online-only experience. I think we have a good mix of strong presence on social media, great branding and instore experience.


Where do you find the inspiration for your creations?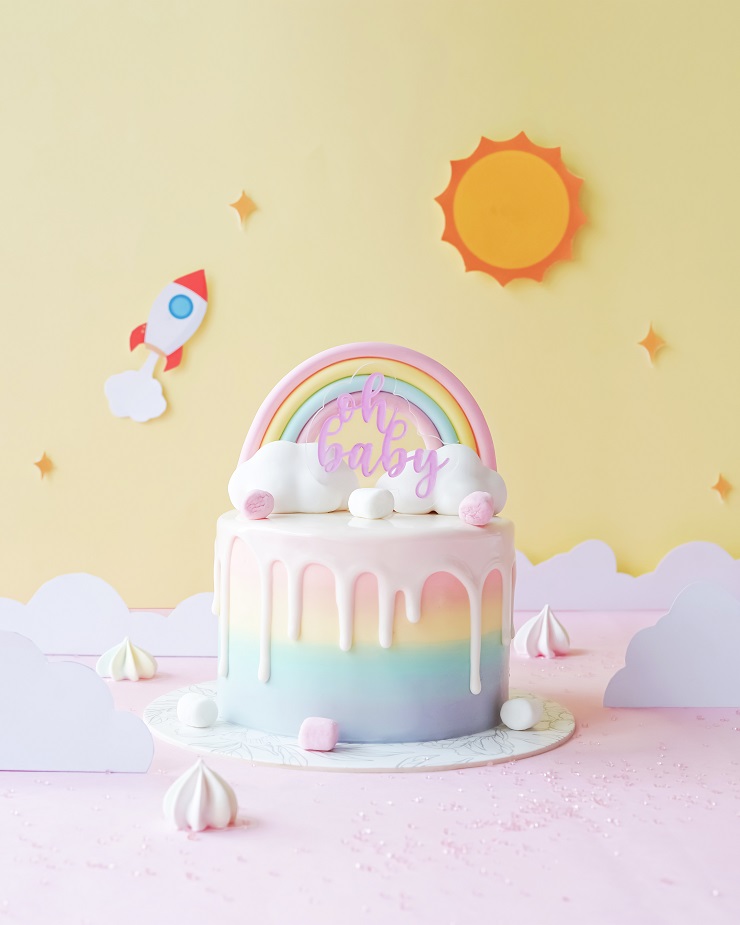 Nature, fashion, art works, cakes and pastries from all around the world … inspiration is everywhere. And my own imagination is perhaps very fertile? ;p Mixing all this together, I have found my very own style in cakes designs and it's also really inspiring to see that our modern, dreamy and whimsical creations are popular among locals, expats such as yourself and celebrities alike.


You creations are also popular in the corporate world and you have collaborated with many beautiful brands over the past few years. Is any of these collabs particularly dear to you?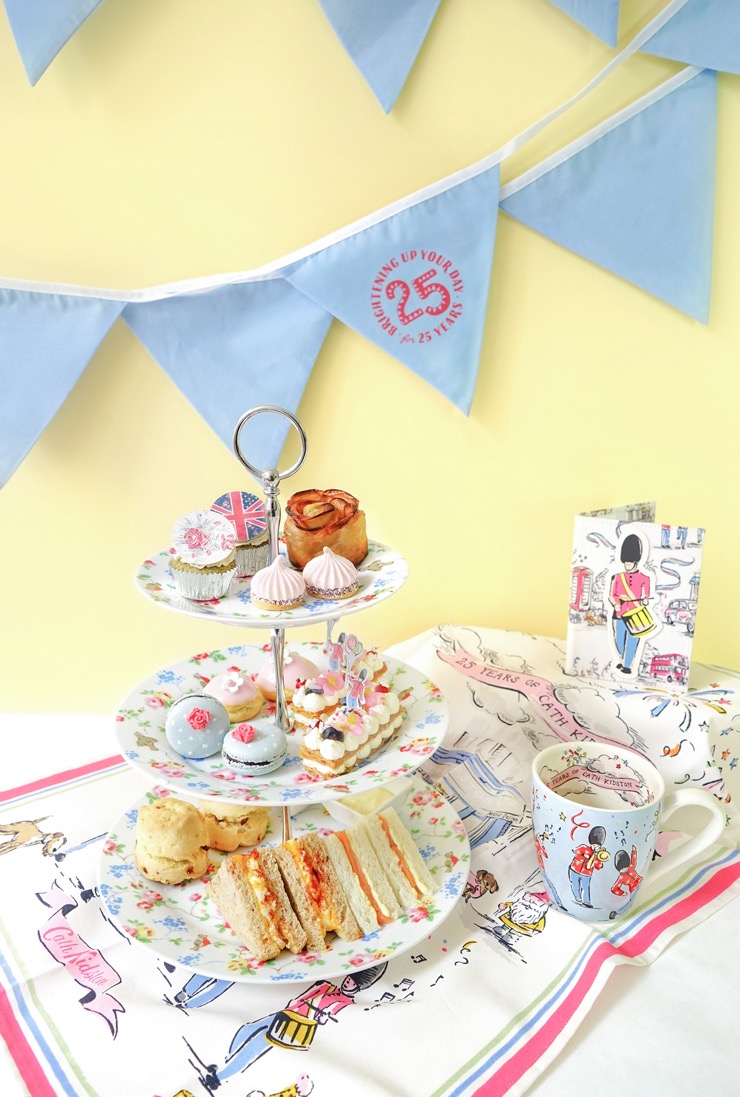 The collaboration with Cath Kidson, back in 2018, is a great souvenir for many reasons. It was our very first afternoon tea collaboration and we have imagined a "Brighten Up Your Day Afternoon Tea Set" in celebration of the brand's 25th birthday. I have been studying in the UK before and designing a collection of treats with a British touch, inspired by Cath Kidson's classic prints such as the Antique Rose or the Button Spot, was a lot of fun. Cherry on the cake, this collaboration was a great success.


What would you say has been, so far, the deepest challenge in your entrepreneurial journey?
Finding the balance between being a cake designer, driven by her emotions and creativity, and being a business owner, having to make rational decisions and execute day to day admin tasks, has been, and still is, a challenge.


And the greatest reward?
Running a business which allows me to deliver happiness and leave my clients with happy sweet tummies.


As a fellow foodie, I'd love to her about your favourite places in Hong Kong for:
Sweet treats (when not from Vive Cake Boutique obviously): Chinese desserts are my go to and I particularly love Total Dessert in Sai Ying Pun.
A date night: Toritama, a yakitori joint in Central
A business lunch: La Petite Maison which happens to be next door to Vive Cake Boutique
A weekend brunch: Sushi Hana
A drink with friends: Twenty Fifth Hour, a cocktail bar on Stanley Street