by Aude
Back in November, an Australian friend of mine introduced me to Australian designer Ryan L Foote founder of R L Foote Design Studio whose
website
I've been browsing for hours crushing hard on the contemporary tablewares he creates. Because yes, my obsession with food is so strong that I'm also obsessed with food styling and tableware (which reminds me of that insane 2 layers round planet shaped plate in which they served me curry at #1 Asia's Best Restaurant Gaggan back in December … dope!). Living between Melbourne and Hong Kong, Ryan was back then in the process of launching its latest project:
Chocolates By Ryan L Foote
, reimagining chocolates for the digital age combining age old chocolatier techniques with new 3D printing technologies. 3D printed food… how intriguing, right? I had to dig-in deeper.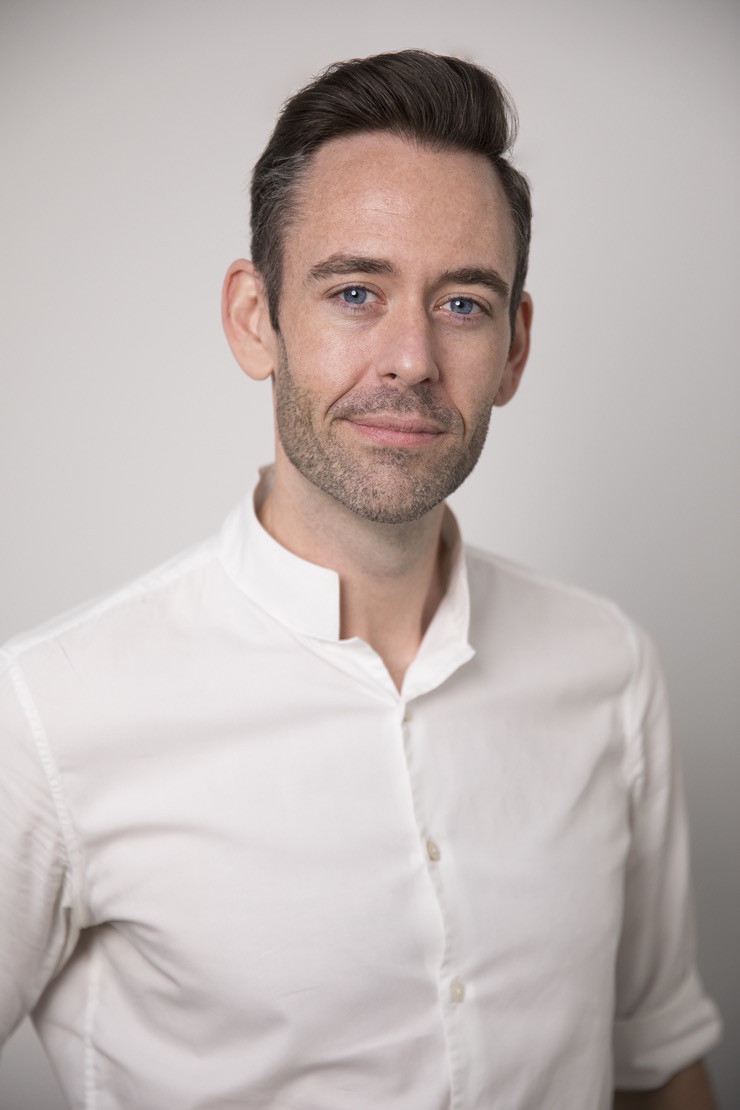 Hey Ryan, nice to meet you! Would you tell me a bit more about you and your background? How did you end up here, launching your company between Hong Kong and Australia?
I studied Sculpture and Spatial Practice at university and since then have gone on to have a career that is ever evolving and adding new skills to my tool kit of creativity: from installation art, set design, event management, food design, ceramics, graphic design, gastronomy... All these elements may seem unconnected but inspire and feed off one another. In the beginning I was doing a lot of event-based food art projects that are immersive with elements of sound, lighting and fashion, and later on started to include elements of food, drink and even scent. As I continued to push my practice I became increasingly involved in developing recipes and food concepts, making my own plates and food molds.In the meantime I started to get approached by chefs for some of my tableware designs, and that was roughly the beginning of my ceramic design studio
R L Foote Design Studio
, creating high-end handmade tableware for restaurants, chefs and interior design firms.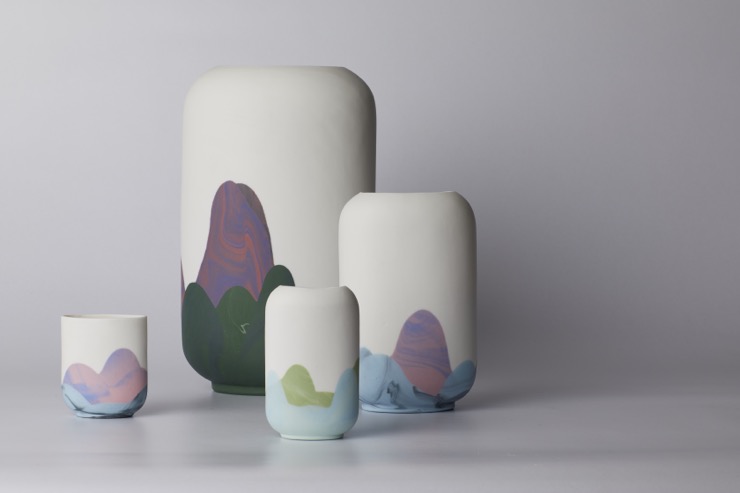 Hong Kong range
I was originally more based between Melbourne and Paris, working on fashion set design and event-based projects. My stopover was usually in Singapore, and over the years I started to get more event-based work there. At one point, one of my food-art projects in Singapore was delayed and I came to Hong Kong to feel the market and see whether or not I could develop food art projects here too. Subsequently I ended up getting a lot of work with event firms.
Working on my immersive food art events over the years, I have been lucky to collaborate with many chefs and chocolatiers and got familiar with playing around with food as a medium. I love chocolate because it has a playful nature (also love the taste of it of course!) and had this idea of creating chocolates using traditional techniques and new 3D ranting technologies. I took 3 years of R&D and teasing out the idea for me to take the leap and launch
Chocolates by Ryan L Foote
.
How is it like to run a business between two countries with a 3h time difference and a 9h travel time?
It is very demanding, of course, and consumes a lot of energy but it gives me a perspective on how different markets can be and how with in businesses you need to both be nimble and adaptable, as well as understand a market before entering it.
Why launching a chocolate business? And why the 3D printing?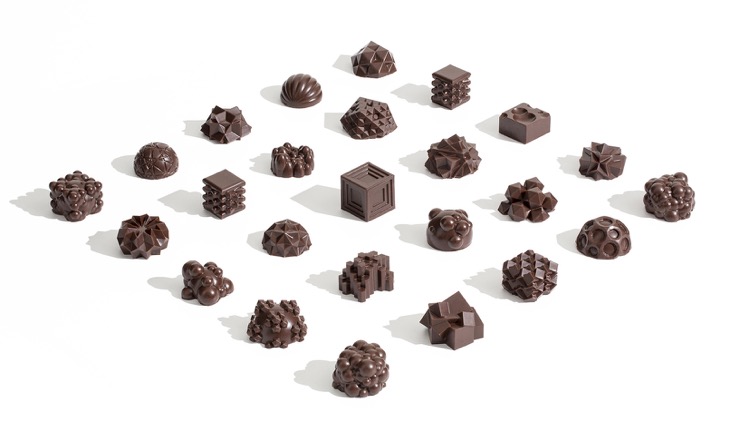 I've always been interested in pushing boundaries and bringing classic techniques together with new technologies across both my art practice and food projects. Sometimes, looking at the old can inspire the new. I also often notice that my ceramic skills inform my chocolate making skills and vice versa. I

I've been working with chocolate across different projects and loved it as an art medium. I was interested in exploring how digital production can be blended with traditional chocolatier techniques and create new digital forms.


What do you find the most challenging being an entrepreneur?
Juggling so many different roles and needing to be in multiple places at the same time.


And the most rewarding?
Seeing your product come to life - from an initial sketch or an idea of a flavor in your head.


Any developments in mind for this year?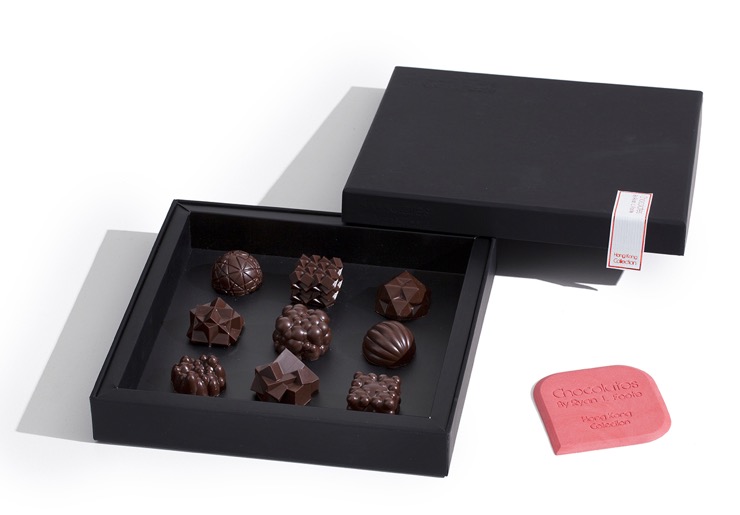 My chocolate business was just launched in the end of 2018, so will mostly be working on getting it off the ground!


What does a day in your life look like those days?
Depends where I am.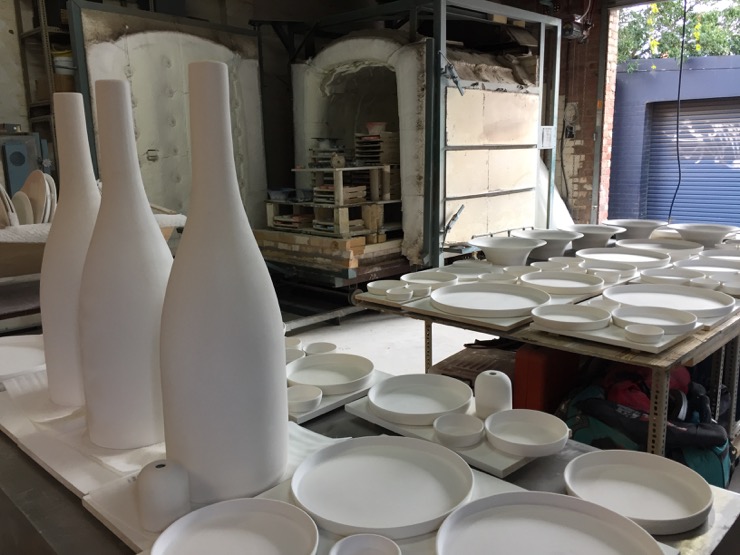 In Melbourne, I might be with my steel cap boots on in my ceramic workshop, or with a crisp white shirt running between meetings. When in Hong Kong, you'll find me in the kitchen with my chef's attire on. I'm constantly jumping between worlds so each and every day is quite different from the previous one.


When in HK, what are you fav places for:
A lunch w/ friends: Kikusan (editor's note: Japanese eatery in Landmark), or a good ramen spot on Tang Lung St in Causeway Bay. There are also a couple of hole-in-the-wall places I love in Sheung Wan, sometimes I like to get takeaway lunch to have it in a park, great weather for it recently!
A fancy dinner: John Anthony - great new spot; Tate Dining - love the attention to detail in everything.
A family brunch: Maxime's Palace; Fineprint (editor's note: also one of our fav coffee spot in Central!) - can't wait to check out the new Tai Hang location too.
A night out with friends: love good old Chautari (editor's note: Indian and Nepalese cuisine, also one of our fav) in Queens Street Food Hall, Maison Libanaise has also always delivered.
For drinks: Sake Central - beautiful well thought out place with the friendliest staff and amazing sake selection.
A weekend getaway: the current one I'm dreaming of is Taiwan, very keen to check out the tea areas and chocolate growers, especially Fuwan chocolate. And heard they have a great contemporary art and music scene too.
A long family holiday: with all the travel I do it's nice to spend some time with family back in Melbourne.