by Aude Camus

When she left her job in the fashion industry at the very beginning of 2020 to launch her loungewear and sleepwear brand, Lois Tien had very little idea that a pandemic was coming our way. Neither did she know that said pandemic will redefine the way we live, the way we work but also the way we dress with having all of us spend more time at home than ever. Visionary? Maybe! Or maybe it's the fashion gene that runs in her blood as the daughter of G2000 Group's founder. I was lucky to meet Lois over coffee back in August and loved to hear more about SoL, her SelfWear brand bringing the less is more ethos back on the fashion front.


Hey Lois, thanks so much for taking the time to meet me today. Can you start with quickly introducing yourself and tell me a bit more about your background and what brought you to launch SoL?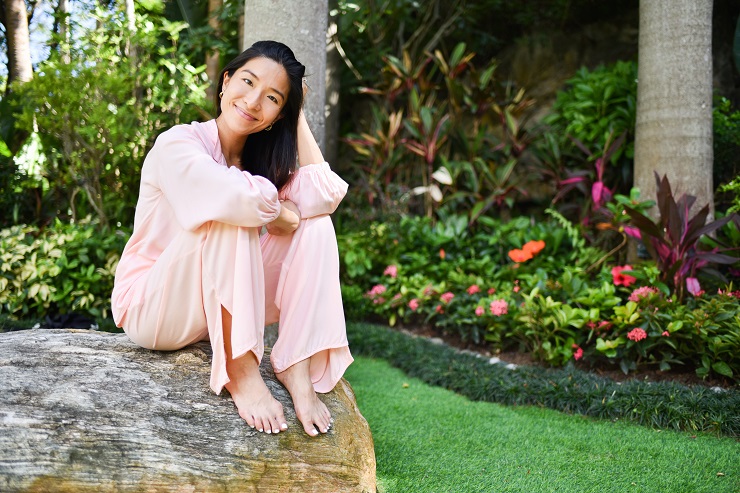 Sure. I've always been an avid fashion lover and I've been in the fashion industry for more than 10 years. A few years ago, I've had a bit of an epiphany realising how much damage this industry I love was causing to the planet. I'm not blaming anyone here because I was myself contributing to the excess waste, buying clothes that I would only wear once or twice. I just thought it was about time I rethink the way I buy and invest in longer lasting pieces designed for everyday with not just fashion but also comfort and wellbeing in mind. I also decided that if I wanted to continue working in this industry I had to do my part in creating a change. I also wanted to use this as an opportunity to educate people on the importance and benefits of going sustainable with natural materials. Natural materials are so often mistaken as being unrefined and raw fabrics when in reality these are the fabrics our skin will love. Natural fabrics can definitely make a huge positive impact on the quality of your sleep. Wellbeing is such a luxury these days. This is how I went on a mission to launch SoL, a label of thoughtfully designed, trendless and seasonless home apparel that prioritise both you and the planet.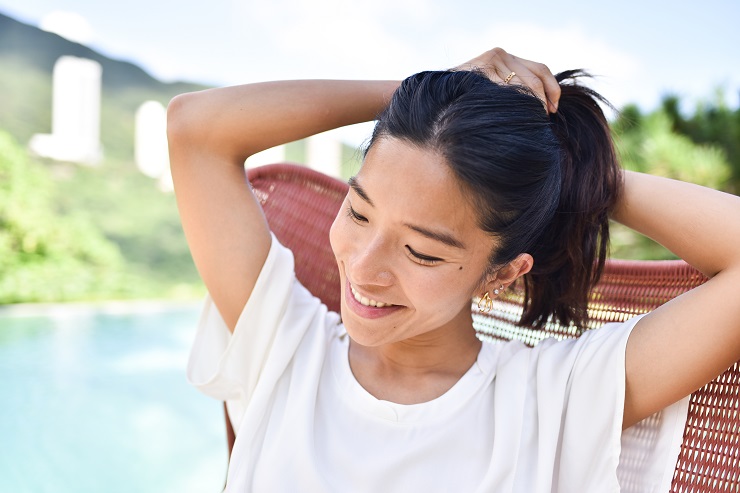 I am my first client and these days I live in my SoL pieces at home. I now see myself as a comfort hunter who's more excited about evergreen pieces than trendy pieces. It took a few years to get there but I'm happy and proud and did this pivotal change in my life. Less is definitely more and quality trumps quantity without a doubt.


You describe SoL as a SelfWear brand, not a sleepwear one. Can you further explained what's behind this SelfWear concept?
When I started to work on launching my own label, my first focus was to define the value I wanted to bring to my future customers. What would they get from me? And for me that value is an emotion, a way of life, that sense of self-indulgence and this breath of relief you feel when you come home after a long day at work and slip into SoL's clothing. I wanna make you feel good, make you feel better, as if you were staying in bed just a little bit longer to relish a few more minutes of peace.

SoL is a gentle nudge reminding people to put themselves first. Self-care isn't a selfish action, I believe it is the best gift you can give to yourself and your loved ones. And I also believe home is where one should be the most comfortable with just yourself and your home rituals, free of judgements and with no trends to follow. SoL is made for the self and for the home.


How has it been starting your brand during a pandemic?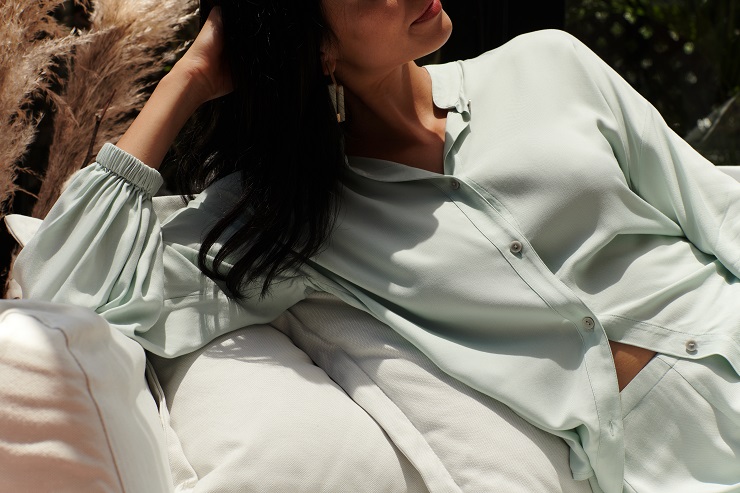 I think launching a retail brand in this day and age is never an easy thing. But coupled with COVID-19 it has forced me to be more creative and resourceful. Because of the retail landscape situation at the time I launched the brand, I opted for a fully digital launch and it actually worked out very well because what better way to treat yourself to some new sleepwear sets than from the comfort of your home? Launching SoL amid the pandemic ended up turning into an advantage with people spending more time at home than ever and looking for ways to upgrade their home and homewear, be it with new sleep sets, zoom-friendly outfits or comfortable loungewear to spend the weekends in.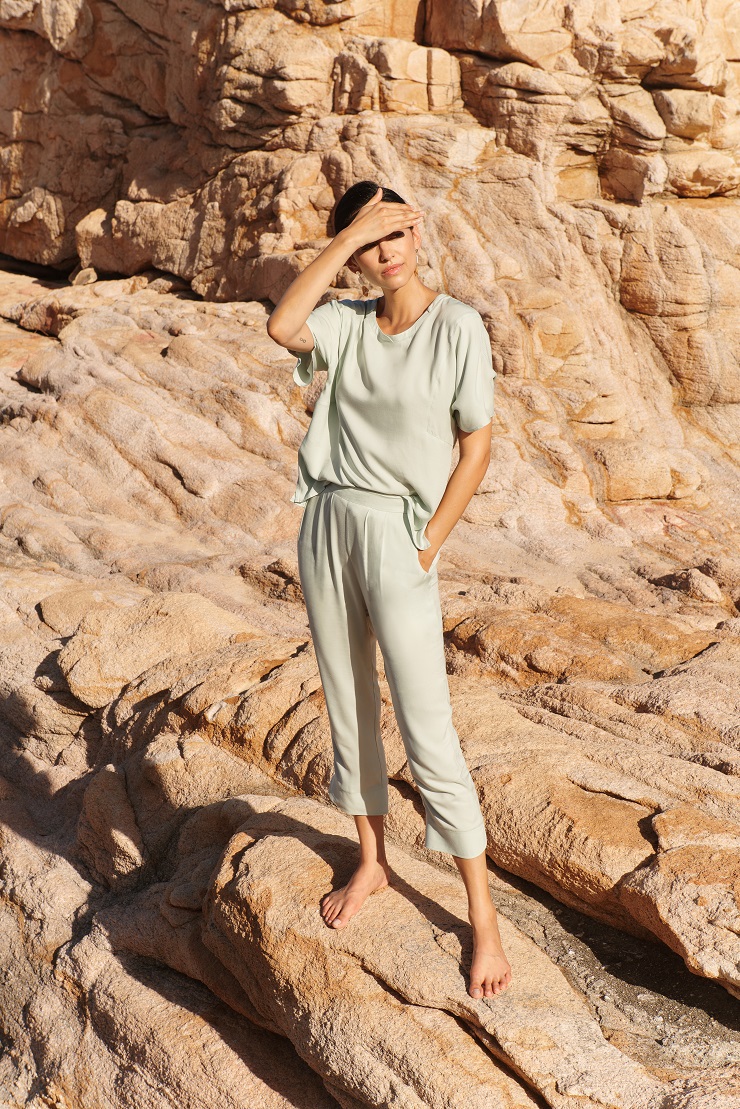 I cannot predict what the post-COVID word will look like but I think people are choosing to spend their money differently these days and I truly hope the power of good sleepwear and loungewear is here to stay.


What would you say have been, so far, the deepest challenge in your entrepreneurial journey?
Learning to manage my time and prioritise as been a challenge. As a solo entrepreneur, the early days of launching my brand have been pretty solitary. You are the one to do everything, and you need to do it well, be it a last minute administrative task or a big development decision. Everything is important, every issue has to be addressed but understanding what's truly urgent and needs to be done right now versus what can potentially wait a little bit makes a critical difference. I used to be that kind of person who think she could do it all. I'm getting older, and wiser, I realise that delegating and outsourcing when necessary is a way of caring for yourself. And it's not only better for myself, it's also better for my brand.


And the greatest rewards?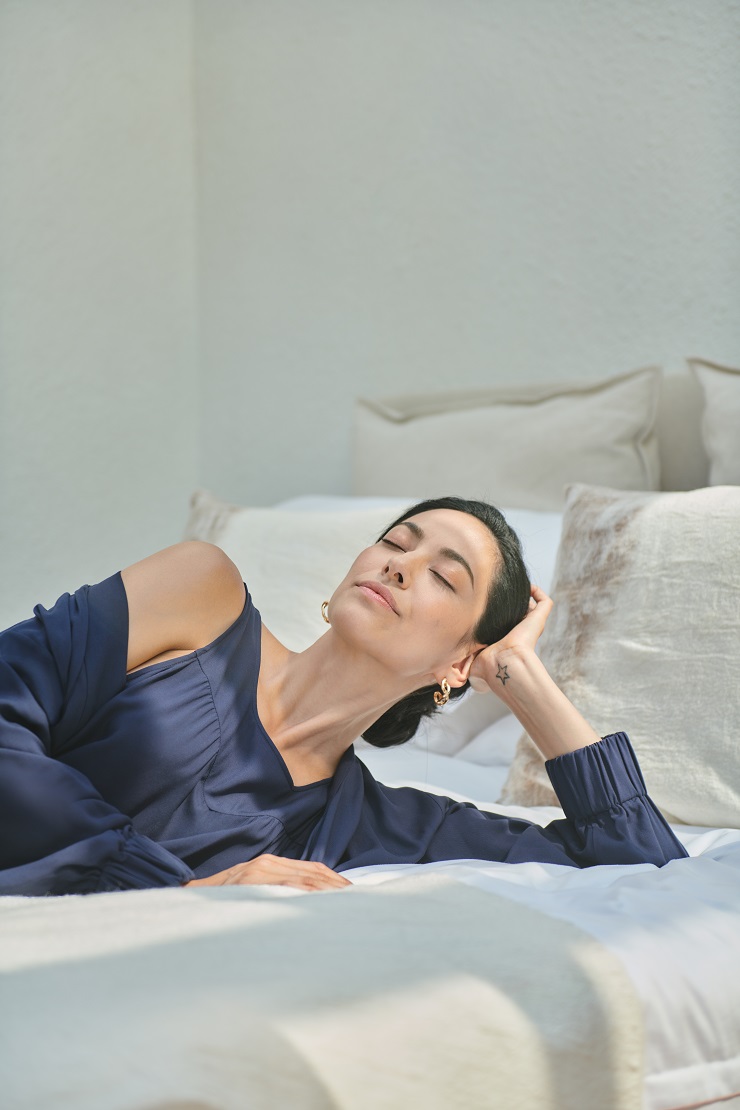 Getting feedbacks from people who have adopted the brand and are excited to get home to change into their SoL always gives me the chill. SoL is a brand you'll only seldomly see out on the street so it's gratifying to know people love the brand and have adopted it for their most intimate moments.

I'm also proud to see that even though sustainability isn't yet a widespread concept in Hong Kong people can relate with SoL. It feels like our visions and desires are aligned.

Last but not least, it's rewarding to see how much I'm growing personally as a result of this professional adventure. I'm now applying the sustainable ethos to my personal life. Every environmental choice I make is now considered in how it can have a trickle-down effect, every purchase goes through a need vs want tally and every tree I walk past just feels that much more sacred and valuable.


What's next for SoL? Anything exciting we should be looking forward to?
I'm super excited to announce that SoL will be part of the Home Rituals pop-up at Asaya, the wellness concept at Rosewood Hong Kong, from 15 September to 31 October. This will be our third home Rituals pop-up in town but this partnership with Asaya is really a step up for the brand as we are dressing Asaya Lodges' clients with SoL robes to have them discover our products in the comfort of their spa suite. We are also launching some Asaya exclusive items.