by Aude Camus
That coronavirus is definitely hitting us hard. And not only when it comes to our health. The global mood is down, the atmosphere is gloomy and I'm not even mentioning the economic situation. How do you cope with the current situation when you are an entrepreneur with businesses in both Hong Kong and Singapore, two cities pretty harshly affected? That's what I've decided to ask Laura Dagoneau Landry, a friend (sharing my love for food) and founder of French breakfast delivery company
Le Petit Croissant
. In between two croissants, we've discussed breakfast, entrepreneurship and coronavirus consequences. I dare you not to crave for a croissant when you finish reading this interview. Well if you do, remember you can easily order Laura's homemade buttery treats
right here
.
Hey Laura. Shall we start with a bit of background about yourself? I know you story already but pretty sure some people would be happy to hear about it. How did you first come to Asia and how did you start your breakfast (and now also lunch and tea-time) delivery company?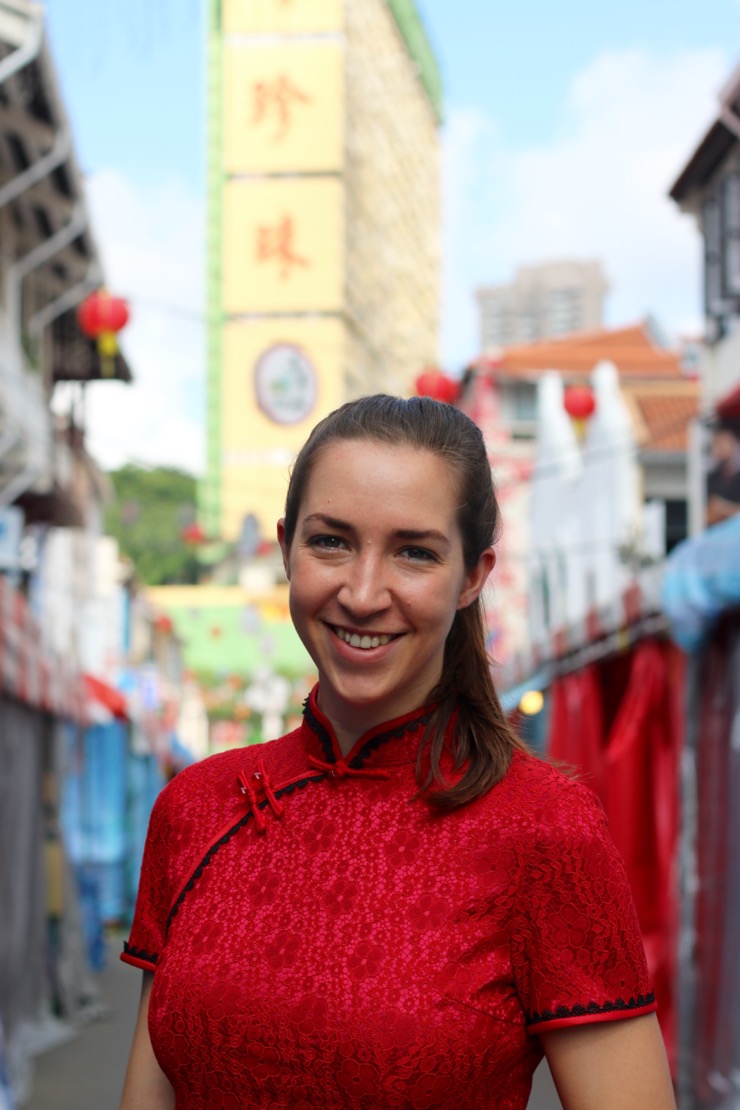 I'm 27 and have been living in Asia for 5 years now. My heart fall for Asia back in 2014 when I was studying in Shanghai and I decided to move to Hong Kong right after finishing my master. I spent 5 years in Hong Kong then moved to Singapore last year, in 2019.

My first job in Hong Kong was in the food delivery industry which was booming at the time. I loved it: the customer relationship, the partner relationship, the business development part … I also quickly noticed that there was a gap in the market and no-company to fill that gap: nobody was delivering breakfast back at that time. I had always wanted to launch my own company one day and decided to take this opportunity and launch Le Petit Croissant.

Basically, we are a French breakfast delivery company. Buttery pastries, fresh bread, fresh fruits, fresh pressed juices, coffee, muffins … name it, we have it.


Is the French identity of your brand something important for you?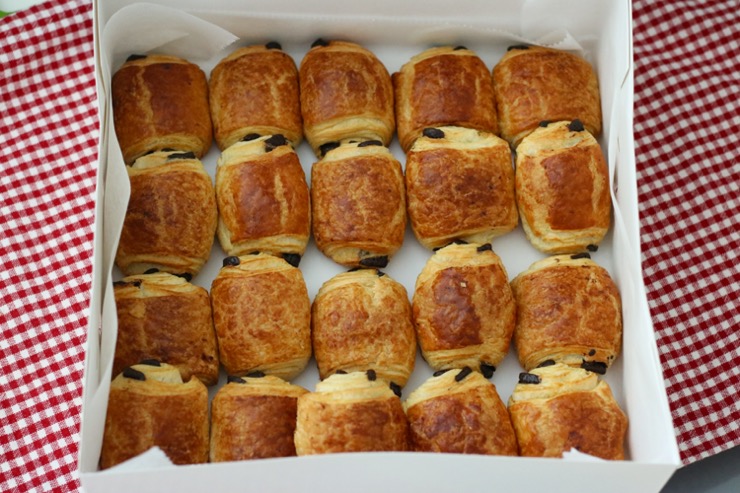 Yes, it is. Most of the ingredients we use are from France. I am French myself and it is important for me to infuse my brand with my own identity and also be an ambassador of French gastronomy. I also feel that most people think of French gastronomy as one of the best in the world in terms of products and service and it fits what I'm trying to achieve with Le Petit Croissant: always delivering the best.


Is there an item that is not yet on your menu but you'd like to offer at some point?
A Cruffin! It's basically a mix between a croissant and a muffin. It's absolutely not recommended if you are on a diet but god it's so good.


Who are your clients?
We have both private and corporate clients. Corporate clients represent the most significant percentage of the clients base and are ordering Le Petit Croissant for their meetings, birthday gatherings … We serve most of the big financial corporations but also more and more companies from the tech industry and coworking spaces. Our private clients mainly order on weekends when they want to enjoy a nice brunch at home with their family.


What would you say has been your biggest challenge being an entrepreneur so far?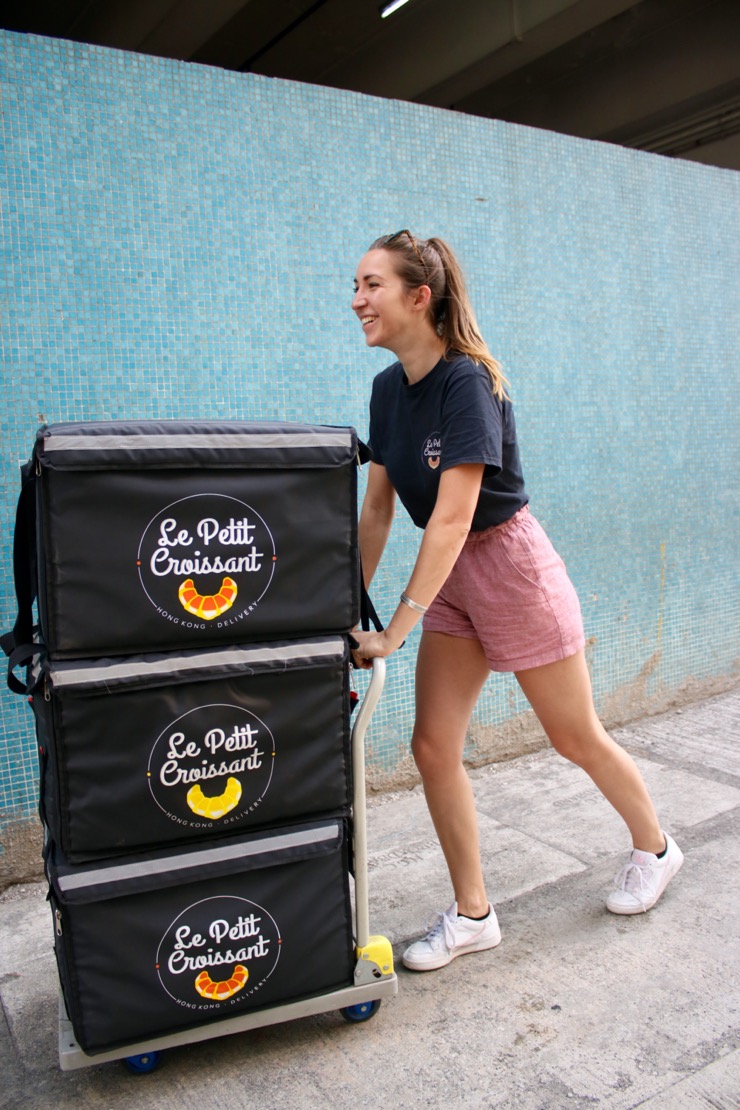 Being the one, and the only one, to take all the major decisions in terms of recruitments, investments strategy … It's actually still a challenge but I receive great support from my family and I have also gained a lot of business experience over the past 5 years. Today, I'm not as stressed as I used to be and I'm definitely better at putting things into perspective and also delegate to my team.


And the greatest reward?
I absolutely love it when I find out someone have heard about Le Petit Croissant in another country. Getting the name of my brand out there is so rewarding.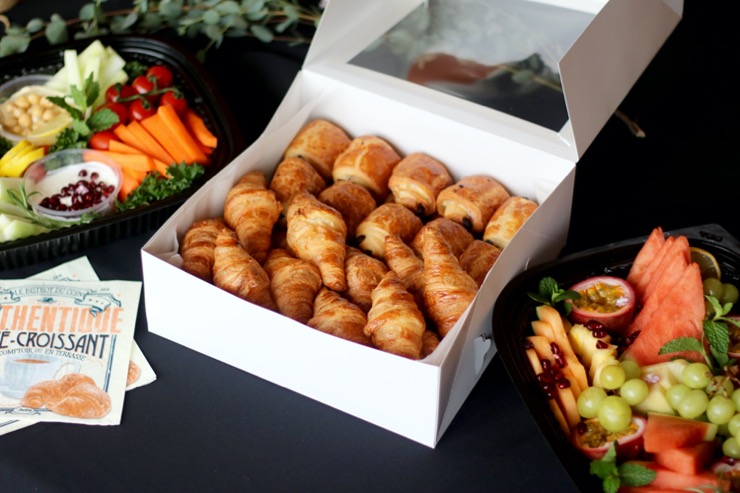 Something I'm also very proud of is to have built a team of 9 people and have passed my desire to do our best onto them.


You first launched Le Petit Croissant in Hong Kong then moved to Singapore last year. Are there any major differences between the two markets?
Not really. I would say the main difference is that Singapore's market today is way more competitive than the Hong Kong's one was three years ago but it's because the food delivery industry has changed a lot over the past few years. Back in 2017, Le Petit Croissant was the only company offering breakfast delivery that early in the morning in Hong Kong. One big difference though, when working in the FnB industry, is that many people require halal food in Singapore when practically nobody does in Hong Kong.


Are you thinking of expanding to more countries?
I've been thinking about opening in Kuala Lumpur for a few months now. It's just an hour flight from Singapore so that would be quite easy for me to run the business from here. I also have other cities in mind but not Asian ones.


One last question, how is the coronavirus outbreak impacting your business?
It's impacting it quite badly. The situation now is way worse than it was during the protests in Hong Kong. The thing is most people now work from home, so companies do not organize meetings and gatherings anymore and therefore do not order Le Petit Croissant anymore. But was I found the scariest is having no visibility at all on if and when the crisis will end.