by Aude Camus
It's no secret to anyone, any more, that the fashion industry is one of the most polluting industries of all. Did you know that in 2015, the industry generated 1.2 billion tons of greenhouse gases which is more than all international flights combined? Not to mention that fashion is also responsible for one-third of the ocean's microplastics pollution. The rising awareness among people like us, consumers, has driven the industry to rise to the challenge of lessening its impact on the planet but there is definitely still room for improvement, and some industry insiders are willing to play a role in being part of this awakening by helping the industry reshape its futures; such as Kate Padget-Koh and Kanch Porta Panjabi, founders of
Fashionable Futures
.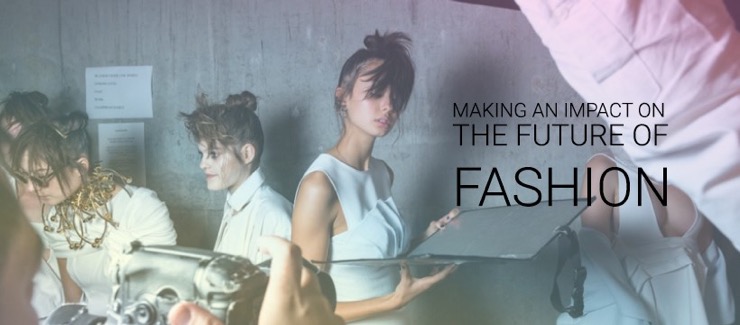 Hey Kanch, Kate, thanks for taking the time to share more about Fashionable Futures. Would love to know a bit more about you girls, how did you meet and what is your connection with the fashion industry?
Kate: It feels like I have been in the fashion industry my whole life. First working for big names such as PUMA, PVH and Li & Fung and then establishing my own consultancy business to help brands and manufacturers on strategy, innovation, sustainability, product development and business development. It's actually through this consultancy business that we first started to work together with Kanch.

Kanch: Yes, we had a friend in common who introduced me to Kate. I supported her as she was launching her Sustainable Art and Fashion Brand: Kate Padget-Koh. I already had the experience of creating a fashion brand as I had been building my own Womenswear Brand a few years before which was aimed at sharing an inspiring, sustainable message through catwalk shows and collaboration with partners including Mini-Cooper, Tatler and Project Runway. I have been nominated for Young Creative Entrepreneur by Business Week and also won the design category award of Perspective Magazine's 40 under 40. In the end, working together made total sense as we are both driven by a willingness to develop sustainable growth strategies and share our knowledge with other creatives and fashion businesses. This is how Fashionable Futures was born.

Kate: We are committed to creating the "Future of Fashion". We are currently living in a time of massive disruption in the fashion industry, and we are here to help brands, businesses and manufacturers to navigate this time and develop sustainable strategies.

Kanch: We also believe that the fashion industry is an important conveyor for future generations, and we are committed to making the industry not only beautiful but also meaningful and respectful.


Speaking of sustainability in the fashion industry, what made you rethink your vision of fashion and want to develop more sustainable strategies?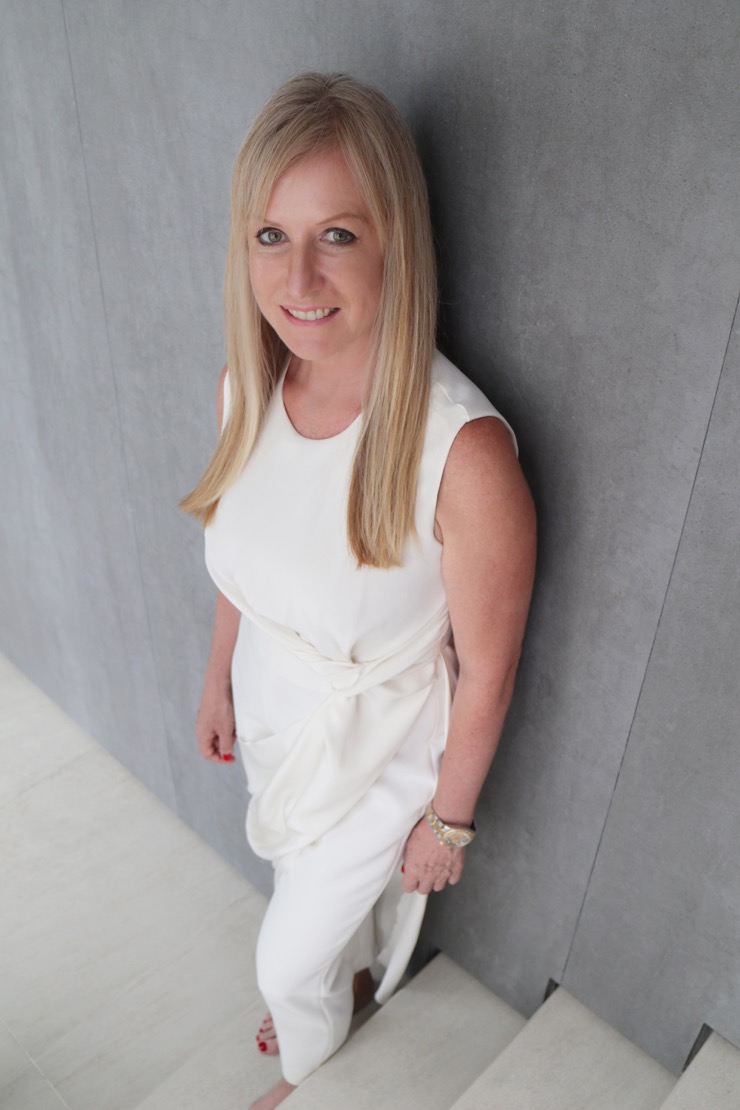 Kate Padget-Koh
Kate: My role at PUMA was Leader on the Sustainability Initiative… such an awakening! It made me realise that you could work together with your colleagues, the manufacturers and the stakeholders toward something meaningful. And I believe that once you've had that awakening, there is no way back.

Kanch: My awakening first happened when I had my own fashion brand and was approached by Christina Dean from ReDress (editor's note: an environmental NGO working to reduce waste in the fashion industry) to work with her on showing my collections in her shows to promote sustainability in the fashion industry. This experience really got me thinking. I then had another wake-up call a few years later when I became a mum. I want my kids to live on a planet which is beautiful and where natural resources are abundant.


I heard you saying that 2019 is the year of awakening. Why so?
Both: Because there is no way back, we can't continue doing business as usual. Today, in 2019, each and every one of us knows the impact of his or her actions and has to take responsibility for it; from the manufacturers, who can't ignore sustainability anymore, to the consumers, who have to use their spending power to vote and take responsibility.


What do you envision will be the future of fashion in the next few years?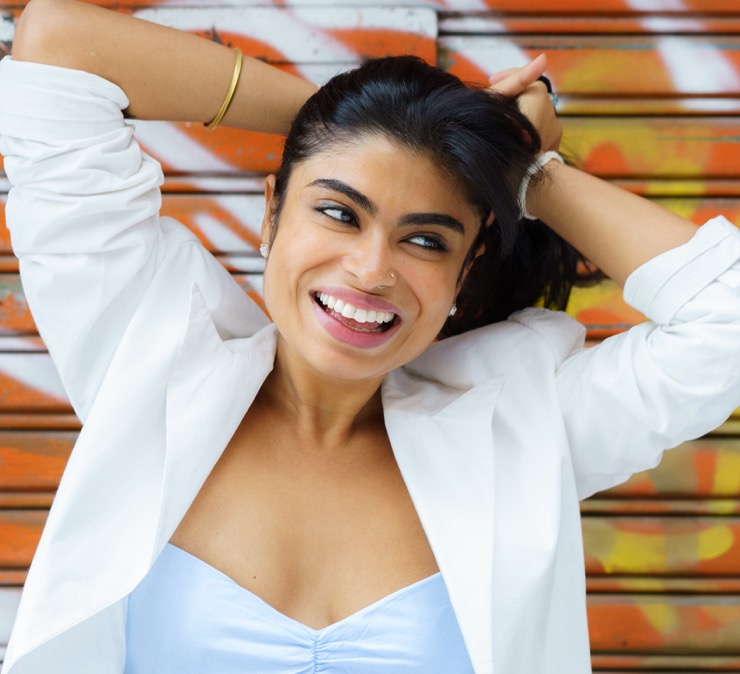 Kanch Porta-Panjabi
Kanch: Authenticity


What would you say is the deepest challenge of running your own company?
Both: Generating your power every day, regardless of what is happening


What does a typical day in your life look like these days?
Kate: A constant balance between researching and dreaming. Mediation, exercise, client reach-out, creation of new programs, coaching calls.

Kanch: The absolute, exact same as Kate!