Translated from French to English by Aude Camus
Hurrah! That's pretty much the first reaction Justine had when the government announced, last week, that schools were to reopen in Hong Kong. Not that she doesn't love her three children more than anything on earth. Actually, she loves them so much that they are the reason why she started her online library –
Lili et le Prince
– in the first place. But after a year of having to cope with running her business while home schooling, she (and most parents in town I presume) is pretty happy to see things slowly going back to normal. But do not think she will be less busy in the next few months … she is also working on a few exciting projects she is telling us more about right below.
Hey Justine. Thanks so much for taking the time to answer those few questions. Can you maybe start with introducing yourself and tell us what brought you here in Hong Kong?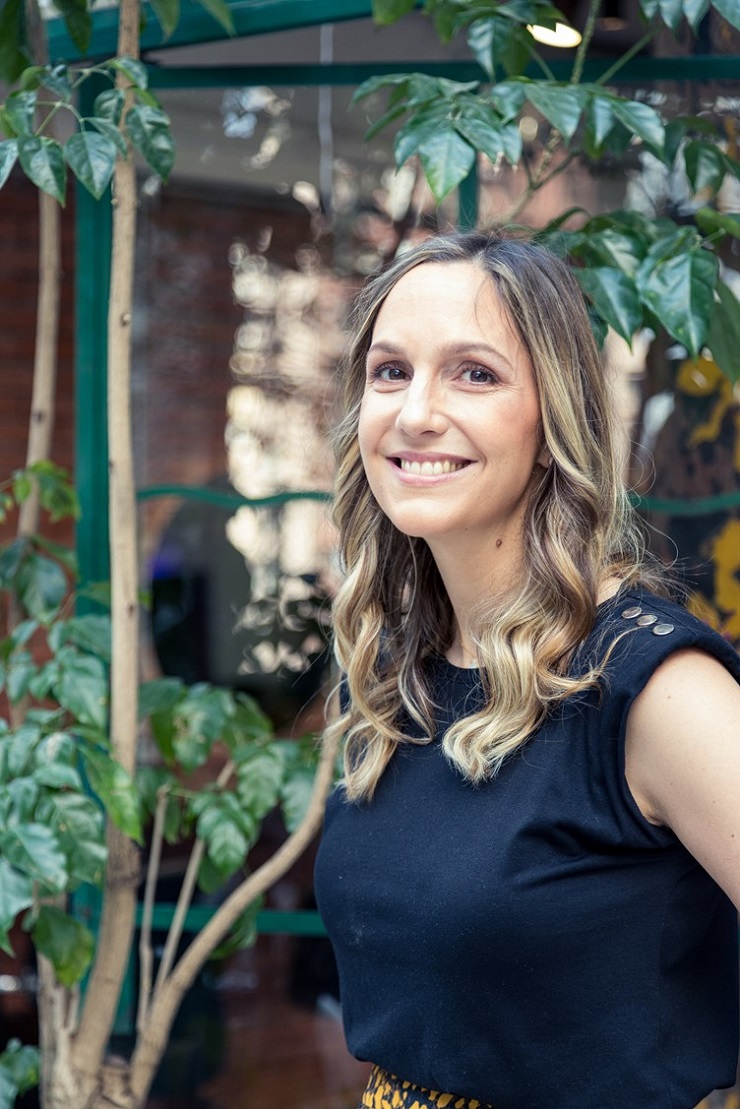 Sure. I first came to Hong Kong, few years ago, to work in the luxury industry as part of the French International Experience Program (also known as VIE). I thought I would only stay two years but I felt deeply in love with the city, its energy and its stark contrasts, and here I am, still in Hong Kong many years later. I also met my husband here and we now have three kids.


Why did you started your online library, Lili et Le Prince?
When my first daughter Nina was born, six years ago, I decided to take a break. Maternity leave are insanely short in Hong Kong and I wanted more time to see her grow. I thought it would only be for a year or so but I just loved it and two years after, her sister Mia was born. I was lucky enough that I didn't have to work and could spend time with them. As a young mother, I discovered the fascinating world of books for kids which are a great way to bond with your little ones but also powerful tools to help them build strong vocabulary. Especially when your kids, like mine, are speaking two to three different languages.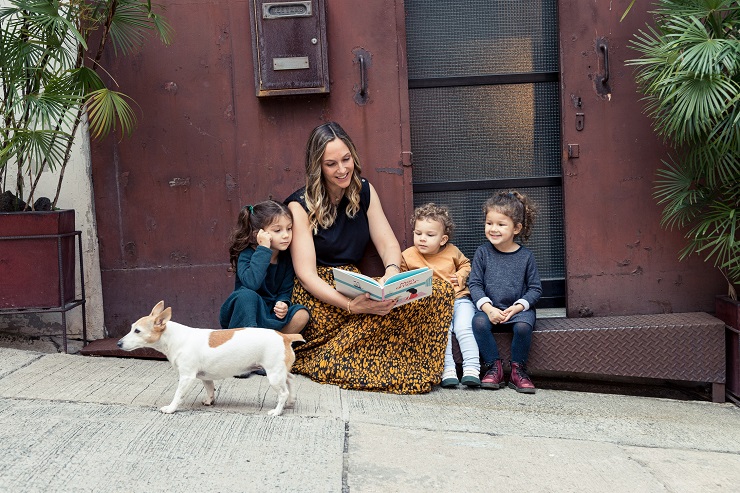 I wanted them to learn proper French but couldn't find enough books for that purpose in Hong Kong, not too mention they were horribly expensive, so I was always bringing a lot of books back to Hong Kong whenever I was traveling to France. Soon came the idea of launching my business to bring a wide range of French (but now also English) books for kids at reasonable price.


What about the name "Lili et Le Prince', is there a story behind it ?
Yes! The first name I had chosen was Lili Books. I was working hard on launching my business when I found out I was pregnant with a little boy. It's been a tough pregnancy, I was really sick throughout it all and launching my business at the same time was a challenge but at the same time, focusing on work was helping me to cope, as much as possible, with the pregnancy. I thought I would be alone in this entrepreneurial journey but I wasn't, a little prince was in it with me and thus the name. That year, two of my babies were born: Sacha and Lili et Le Prince.


You recently received the Public Award of the "French people abroad trophy" in Hong Kong and have also been selected, with seven other French citizens from all around the world, to compete for the International Award. What does it mean to you?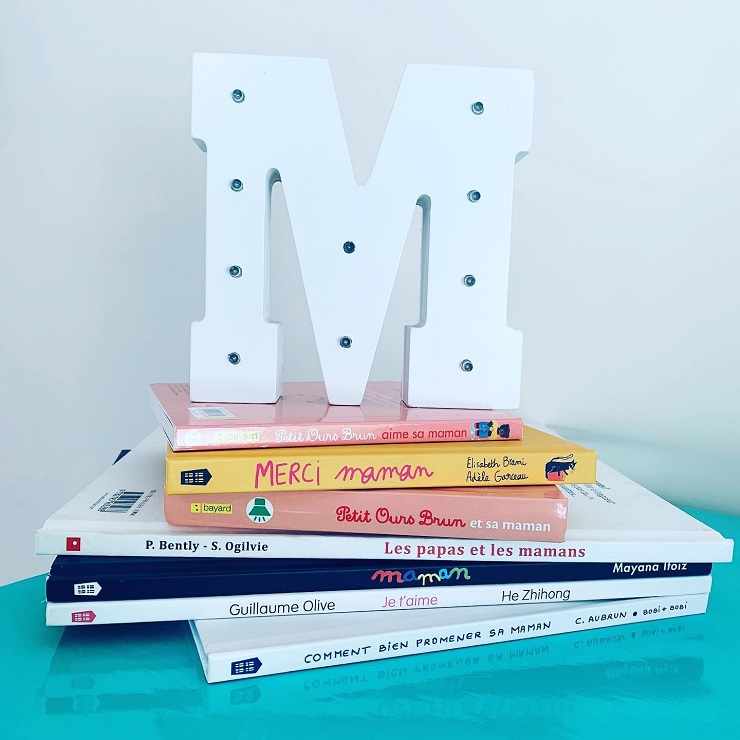 It means the world to me. It means that my passion resonate with other people and that people can see all the hard work I am putting into Lili et Le Prince.

Does it encourages you to grow your business even further?
For sure! I wanna stick to the books for kids niche. There is already another great French library in Hong Kong, with a wide selection for adults. But I'd love to expand the business to other countries in the region and I am also aiming at strengthening my relationship with educational institutions.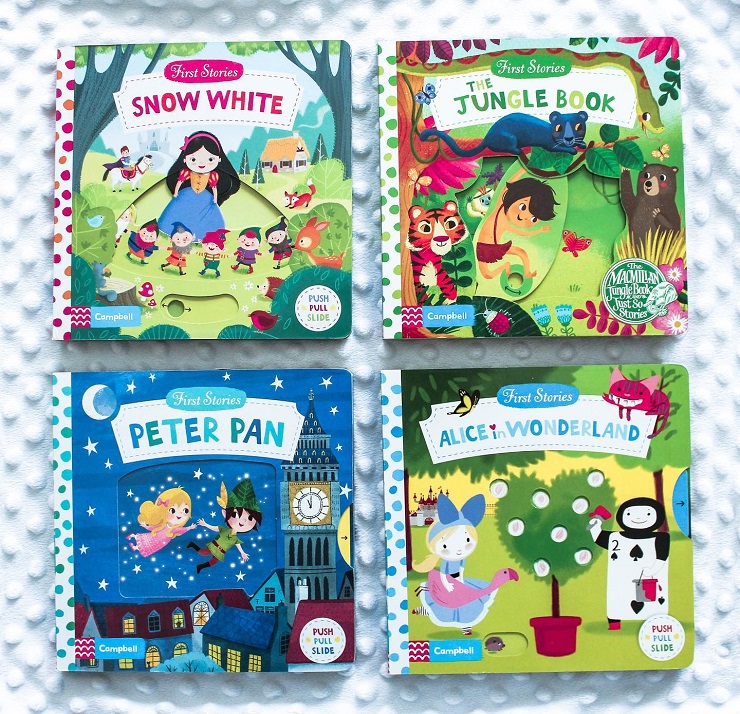 We've already expanded the business with adding English books to our offer and I am also working on further expanding this range.
Are they any other businesses that you find inspiring in Hong Kong?
I love people who are committed, just like I am, to bringing French products to Hong Kong at reasonable prices. France has too long been associated with luxury and premium products and businesses such as
Cheese Club
– importing artisanal cheese –
WhatsIn
– organic vegetables and fruits –
Mordicus
or
MyMarket
– two online French supermarkets – are doing a great job.
What has been, so far, the biggest challenge in your entrepreneurial journey?
Homeschooling! I'm not kidding, it's been such a challenge! It was like, taking care of the kids all morning with school duties before starting your own day of work at 2 pm and going to bed crazy late because there is only so much you can squeeze in one day. Lili et Le Prince has been performing extremely well around Christmas, which I am not complaining about, but it was really hard for me to do it all especially because I am making a great deal of sending all orders in due time.
And the greatest reward?
Doing what I love, loving what I do, is extremely rewarding. And even more when it resonates with other people. I love receiving feedbacks from my customers, sharing what a great time they had discovering a new book with their kids.
Mum of three and entrepreneur, it must be pretty busy, homeschooling or not, right? What does a typical day in your life look like?
Well, there haven't been a typical day for more than a year. But I would say I dedicate a quarter of my time to my little ones and family life and the three other quarters are spent on my business, at the office I share with a few friends who also run their own businesses. Those days, I am also working on a French Musical for which I am co-author and production director and which is coming to Hong Kong in May.
I understand that books are quite a big deal In your family. What are your kids favourite books those days?
Nina, who is almost six, love the "Mes P'tits DOCS" collection with several books dedicated to a specific topic each. She is also starting to read her first proper books and love the
Sami et Julie
collection. Mia, three years old, loves the books by French author
Astrid Desbordes
. Et Sacha, who is turning two very soon, cannot get enough of the fun stories from
Lou et le Loup
.
What other activities do your kids love and you would recommend to other busy mums?
With COVID-19, we have been focusing on activities they can do at home and in small group. Both my daughters do yoga at home with Alison Drake, from
OmSkool Yoga
. Alison used to be a teacher at French International School and she is now teaching yoga and mindfulness to the little ones. She is amazing. Nina, my older daughter, also loves
Stylo Creatif
. Each week, she joins a different workshop with a different theme. She is always having a great time, such as the other day when they recreated mummies with toilet papers as part of the Egypt and Pharaohs workshop. Sacha loves playing music with
NattyBop
and Mia is learning Mandarin with
Mulberry House
. Last but not least, they all enjoy working out with
MiniSport
.
One last thing, what does a perfect weekend in Hong Kong with your family look like?
We love going to Lamma or Lantau where kids can ride their bicycles and breathe some fresh air. Plus, we have a few friends living there so we often end up having BBQ at their places. We also love camping, be it at Cheung Sha Lower beach, Tai Long Wan or Lobster Bay. Et on Sunday nights, whenever it's doable, we love walking from Deep Water bay to Repulse Bay before enjoying sunset drinks and pizzas – from
Amalfitana
- on the beach.